Join our new EDI group
Posted on: Tuesday 16 February 2021
Author: Emma Harvey, Marcia Philbin, Eleanor Kingwell-Banham 
Towards the end of 2020 FPM announced a new project on Women in Pharmaceutical Medicine as the first part of a programme to address Equality, Diversity and Inclusion (EDI).
We are now moving forwards with this programme and would like to invite you to join the group which will oversee and deliver the EDI programme.
Who can join?
Applications are invited from all genders and all ethnicities – we would like to have a truly diverse and inclusive group to work on this initiative! If you are an Affiliate, Associate, Member or Fellow of FPM and would like to get involved in this work, we would welcome your application. Prior experience of FPM committees and groups is not required. We are looking for people with energy, passion for making realistic changes and ideas for how to make things happen.
How to apply
Please submit an application in writing, explaining why you think EDI is an important subject for FPM to address, as well as your CV to wip@fpm.org.uk. Your application will be reviewed by Emma Harvey and Marcia Philbin, and shortlisted candidates will be invited for interview.
We are looking forward to hearing from you!
Emma Harvey 
Marcia Philbin
Eleanor Kingwell-Banham 
EDI steering committee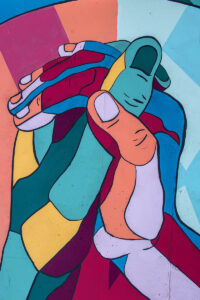 Ideas?
If you don't want to join the group but you think you have ideas on what the group could do and how FPM could change, please send us your ideas.
Please submit your thoughts and ideas via the form below. Unless you indicate otherwise these will be anonymous. If you would prefer to email us please use ideas@fpm.org.uk. Emails will be treated confidentially, unless you say otherwise.