Dr Pauline Williams 'Fireside chat' [video]
Posted on: Thursday 4 February 2021
In conversation with Dr Pauline Williams CBE
To mark the United Nations' International Day for Women and Girls in Science, we were very pleased to welcome Dr Pauline Williams to share her career trajectory with us.
One of the most innovative and celebrated women in our industry, Dr Williams has led medicine development projects, founded GSK's Non-communicable Diseases Open Lab, and worked with a team of physicians and scientists on developing innovative treatments for malaria, tuberculosis, and kinetoplastid Diseases. In early 2021, Dr Williams was included in the government's New Year Honour's list and received a CBE for her services to medical research and development.
This "fireside chat" was hosted by our own Vice President, Dr Flic Gabbay.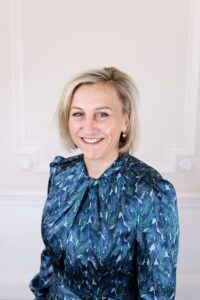 Fireside chat with Pauline Williams
Rewatch the event
International Day of Women and Girls in Science
Despite progress in available opportunities for women in STEM, women and girls remain underrepresented in roles at all levels in the fields of science, technology, engineering, and mathematics. By contributing to the 2030 Sustainable Development Goals by the United Nations, the International Day for Women and Girls in Science is set to encourage progress toward science and gender equality, and achieve equal access and representation for women and girls.