Careers in Pharmaceutical medicine can be very varied and can be challenging, exciting, fulfilling and rewarding. Whether you are interested in drug discovery, medicines regulation or medical affairs; working in the UK or elsewhere, you'll find something to suit you in pharmaceutical medicine.
Pharmaceutical physicians working in a commercial setting, in particular, require a depth of knowledge that encompasses not only the science and ethics of medicines development, but also pharmacoeconomics, the medical and ethical aspects of the marketing of medicines, business administration and the social and political changes affecting patients and public health. In many circumstances it may also be necessary for a pharmaceutical physician to communicate with the legal profession on aspects of company law and medicinal products legislation and regulation.
Even after more than 20 years, administering drugs that target new mechanisms of action still fascinates me. Will they do what we expect? Will any of the animal safety signals be found in man? Will this drug produce real clinical benefits? Will it be the next 'blockbuster'?
Dr Phil Barrington MFPM
Senior clinical pharmacologist
Looking to move into pharmaceutical medicine, or just want to find out more about what pharmaceutical physicians do?
Read our Careers in Pharmaceutical Medicine FAQs
A multidisciplinary environment
Pharmaceutical medicine offers a challenging multidisciplinary environment and one of great complexity, which requires high calibre doctors who uphold the highest standards of their profession.
Specialists in pharmaceutical medicine can be found working in a wide variety of different roles and locations. Whilst the majority of pharmaceutical physicians work in pharmaceutical companies and allied research and support organisations, they are also to be found working for regulatory authorities, such as the Medicines and Healthcare products Regulatory Agency (MHRA) in the UK, charities, and other positions where expertise in pharmaceutical medicine is required.
Although the majority of pharmaceutical physicians work outside the NHS, they continue to have a close affinity with their medical colleagues in primary and secondary health care as well as at universities.
The timeframe between the design, performance and final interpretation of the resulting data in clinical pharmacology studies is much shorter than most clinical trials, and the work is a great introduction to the industry role of the physician. For the pharmaceutical physician it also provides a great opportunity for many publications.
Dr Mireille Cantarini FFPM
Principal Research Physician
An international endeavour
Developing new medicines and making them available for patients is an international endeavour, and pharmaceutical medicine is a global discipline, demanding good communication with other pharmaceutical specialists, companies and regulatory bodies across the world. A large number of FPM members work outside the UK and many who don't are still likely to spend some of their time travelling.
Improving the health of populations
Although direct contact with patients may be infrequent or remote, the work of a pharmaceutical physician is always concerned with the improvement of the health of populations. Pharmaceutical physicians are required to exercise their professional knowledge, skill and experience with due regard for the medicolegal and clinical implications of their decisions. Some pharmaceutical physicians maintain some clinical commitments, usually a half-day session at a local hospital or practice.
What do pharmaceutical physicians do?
Pharmaceutical physicians are employed in many diverse roles spanning the entire drug development pathway. Although some are involved in the preclinical stages of drug development, the vast majority will contribute to the clinical evaluation of new medicines in patients. Their in-depth knowledge and skills developed through their medical training is crucial to their ability to carry out their jobs effectively.
They work within one of three main areas – clinical pharmacology, clinical research or medical affairs. Here are just a few examples of specific roles in which pharmaceutical physicians are employed: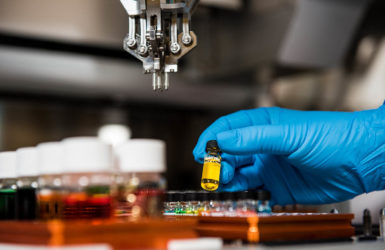 Clinical Pharmacologist
Clinical pharmacologists work closely with laboratory researchers involved in the preclinical stages of drug development. They are involved in the design and monitoring of studies of the effects of a new drug when they are tested in patients. They may take medical histories or perform physical examinations on people taking part in clinical trials.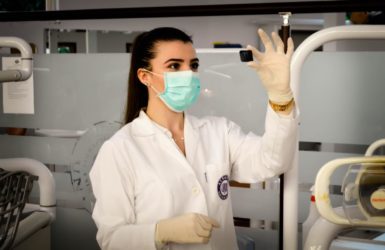 Clinical research physician
A clinical research physician will contribute to a range of activities that may include advising on the design of clinical trials or conducting safety reviews of new medicines.
Medical Assessor
Medical assessors work within drug regulatory bodies and are involved in approving new trials and in the licensing of new medicines. They will carefully evaluate the evidence for whether a drug is safe and effective for patients.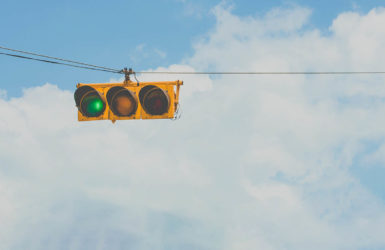 Regulatory Affairs
Those working in regulatory affairs are responsible for ensuring that companies comply with the strict regulations and laws that apply to the pharmaceutical industry. By overseeing the appropriate licensing, marketing and legal compliance of medicines, they play a key role in ensuring they are effective and safe for patients.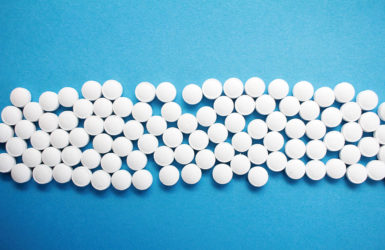 Medical Affairs
Working closely with marketing and sales colleagues in the commercial part of a company, medical affairs professionals will carry out a wide range of activities, including publishing reports from clinical trials, developing educational materials and providing safety information for healthcare professionals and patients.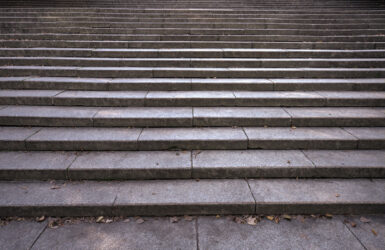 Pharmacovigilance
Pharmaceutical physicians working in pharmacovigilance are responsible for the monitoring and reporting of the effectiveness and side effects of medicines. They carry out analyses of clinical data to identify the safety profile of a medicine both during its development and throughout the time it is prescribed to patients.
I love the diversity of the role. Every day is different, and I get involved in such varied projects. I interact with external clinicians to support the drug development teams, sales and marketing to develop campaigns, and even politicians, charities and patient groups. I even still enjoy all the travel!
Dr David Montgomery FFPM
Senior Medical Advisor – Oncology
I love being the expert for my product's safety and exploring a potential signal no-one else has evaluated, analysing the data and pulling all the different facts – case studies, epidemiology, potential mechanisms of action and so on – together to be used in a data-backed decision with full team agreement.
Dr Karen Cheng FFPM
Global Safety Physician and Safety Management Team leader
How can you get started?
While it is possible to embark on a career as a pharmaceutical physician immediately after registration with the GMC, this is not advised and the majority of employers prefer their recruits to have a grounding of at least four years in clinical practice. Recruiting organisations may also want a certain degree of expertise in a particular medical or surgical specialty (or general practice), and when this is stipulated, at least two or three years' experience in the specialty is generally required.
As a postgraduate medical specialty, pharmaceutical medicine has a recognised international syllabus, training courses with examinations and qualifications, its own research methodologies, professional bodies and academic societies,  journals and texts, and embraces new technologies and regulations in pursuit of proof of efficacy, safety and effectiveness of medicines.
Career progression in pharmaceutical medicine
There is great flexibility throughout the development of a career in pharmaceutical medicine. Some pharmaceutical physicians choose to gain experience in a wide number of the disciplines prior to taking more senior roles; others choose a subspecialty early, taking increasingly senior roles in that area. The continued development of new therapies, technology and medical interventions continue to provide variety even in one area of functional specialty.
As the physician gains experience, he or she is likely to become involved in line, team and project management, playing an increasingly important role in the development of corporate strategy and company management. Some physicians, having started in pharmaceutical medicine, then develop careers within the industry outside the medical remit and it is not unheard of for physicians to become managing directors or other senior nonmedical figures within pharmaceutical companies.
Remuneration varies according to the role and seniority of the physician, but is generally equivalent to, or slightly ahead of, earnings in the NHS. Demands in terms of hours of work vary, and may involve extensive travel or out of hours commitments which are reflected in salaries.
The best part of the job is the diversity. This is also the only job that allows you to see all the cutting edge science at all stages of drug development from across the global pharmaceutical industry in a relatively short space of time.
Dr Richard Ng
Medical Assessor