Rewatch our fireside chat with Dr Lamont Terrell
Posted on: Monday 31 October 2022
Author: Dr Marcia Philbin
FPM recently marked Black History Month by hosting a fascinating Fireside Chat with the American medicinal chemist Dr Lamont Terrell on Thursday 20 October.
Dr Terrell spoke to attendees of the satisfaction he derived as a medicinal chemist in designing biological active small molecules which could eventually contribute to medicines that improve the health of populations, and of how his dedication to perfecting his craft as an organic chemist helped to bring him to the attention of senior leaders in GSK.
An important discussion was on the crossroads he reached where he had to decide if he wanted to pursue his career as a scientific leader or as a bridge builder and champion for equal opportunities.  He chose the latter because, in his experience, many – particularly in the USA – saw him first as an African-American male rather as opposed to a fellow professional with a stellar academic background. Dr Terrell shared three barriers he has observed that hinder the achievement of equity for all:
Access to opportunities is not fairly distributed so organisations must be proactive in reaching out to communities to create the pipeline and routes to attract talented individuals
Health inequity exists because those from poorer communities find it much harder to access health services
Everyone has bias and we all need to be aware of this as well as the many forms that conscious as well as unconscious bias manifests.
Dr Terrell's overarching message to attendees was the importance of celebrating small wins, and of committing to live for doing something that you love. He signed off with a message that change will not happen overnight but we all must pursue the journey that will finally get us to the promised land.
You can watch a recording of the full event below.
Black History Month 2022
Dr Lamont Terrell
Rewatch our webinar from Thursday 20 October 2022.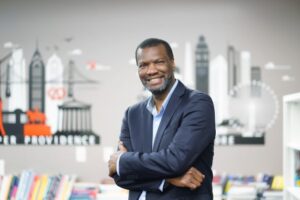 About Dr Lamont Terrell
Dr Terrell graduated salutatorian from Texas Southern University as a Fredrick Douglas honour scholar earning a B.S degree in chemistry in 1995. In 2001, he earned his PhD in organic chemistry from Michigan State University which he followed with two years postdoctoral studies at Stanford University.  Dr Terrell moved to GSK in 2003 as a medicinal chemist where he focused primarily on the synthesis of small molecules for cardiovascular disease targets for the next 11 years.    In 2014, Dr Terrell joined the Flexible Discovery Unit Medicinal Chemistry Center of Excellence as a Team Leader to support late-stage high priority projects in reaching their drug discovery milestones.  In 2022 Dr Terrell became the first African-American to be elected to chair the American Chemical Society Organic Chemistry Division in its 110-year history. The division has a membership of 10,000 from around the globe.
Dr Terrell is committed to supporting under-represented communities to engage with science and technology so in 2017, he decided to step away from medicinal chemistry to lead GSK's Inclusion and Diversity programme.  He is responsible now for developing and implementing the Inclusion & Diversity strategy for the global business.
Find out more about Dr Terrell's career journey in this ACS article published in June 2022.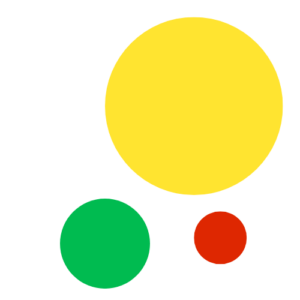 Equality, Diversity and Inclusion at FPM