FPM Annual Symposium 2022: Confirmed headliners
Posted on: Wednesday 17 August 2022
Author: FPM
We are delighted to have secured Professor Chris Whitty and Professor Ben Goldacre to join us in-person at this year's FPM Annual Symposium.
Professor Goldacre will participate in a conversation exploring The evolution of trust in the pharmaceutical industry. This will be followed by a plenary + Q&A from Professor Whitty looking at Trust and the role of the state in public health.
Prof Ben Goldacre
Director of Bennett Institute for Applied Data Science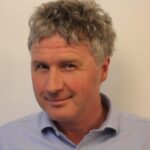 Ben is a doctor, academic, writer, and broadcaster. He trained in medicine at Oxford and UCL, in psychiatry at the Maudsley, and in epidemiology at LSHTM. His academic and policy work is in informatics, epidemiology and evidence based medicine, where he works on various problems including variation in care, better uses of routinely collected electronic health data, evidence-based social policy, access to clinical trial data, efficient trial design, and retracted papers.
He runs the Bennett Institute for Applied Data Science. This is a multidisciplinary team of academics, clinicians and software developers, all pooling skills and knowledge to turn large datasets into tools and services as well as pure academic research papers.
Prof Chris Whitty
Chief Medical Officer (CMO) for England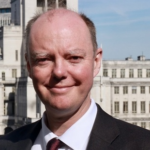 Professor Chris Whitty is Chief Medical Officer (CMO) for England, the UK government's Chief Medical Adviser and head of the public health profession. He represents the UK on the Executive Board of the World Health Organization.
Chris is a practising NHS Consultant Physician at University College London Hospitals (UCLH) and the Hospital for Tropical Diseases, and Gresham Professor of Physic at Gresham College.
Chris is an epidemiologist and has undertaken research and worked as a doctor in the UK, Africa and Asia. He was Professor of Public and International Health at the London School of Hygiene and Tropical Medicine (LSHTM) before becoming CMO.
Chris was the Chief Scientific Adviser for the Department of Health and Social Care (DHSC) from January 2016 to August 2021, with overall responsibility for the department's research and development, including being head of the National Institute for Health Research (NIHR), the government's major funder of clinical, public health, social care and translational research.
Chris was the interim Government Chief Scientific Adviser from 2017 to 2018, including during the Novichok poisonings. Before that, he was the Chief Scientific Adviser at the Department for International Development (DFID), which included leading technical work on the West Africa Ebola outbreak and other international emergencies.
Have you registered for FPM Annual Symposium 2022 yet?
When?
Thursday 3 November 2022, 08:45 -17:00 UK time
What format?
In-person at Hallam Conference Centre, Hallam St, London W1W 6JJ and Online
Themes:
Ethics in pharmaceutical medicine and clinical trials
Getting the communications right – Information vs Misinformation vs Over-communication
Trust in medicines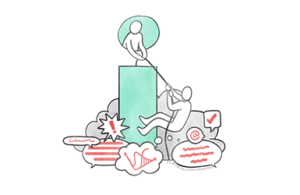 Early bird discounts
We are currently offering reduced price early bird tickets across all registration categories. If you are planning to attend FPM Annual Symposium 2022 please book before 13 September to secure your attendance for the cheapest price.
FPM members – early bird rate £250 (full price £295)
Non members – early bird rate £335 (full price £395)
Reduced rate – early bird rate £165* (full price £195)
Student rate (full-time education) £85
Optional symposium dinner £60**
*Reduced rates are available for: PMST trainees, FPM Educational Supervisors, People from low and lower-middle income countries, Unemployed, Part-time employed (earning less than £15,000 per year), People on Parental Leave, People who are Out of Practice & Retired, Charity representatives.
**The dinner is only open to symposium delegates and tickets are limited, allocated on a first-come first-serve basis.
Read up about last year's event