Meet the Speakers – FPM Annual Symposium
Posted on: Monday 9 August 2021
Professor Jonathan Van-Tam
Professor Jonathan Van-Tam MBE was born and educated in Lincolnshire and trained as a physician in Nottingham. He is a public health specialist with a background in emergency medicine, and served as Medical Officer to Lincolnshire ACF from 1988-2000.
Professor Van-Tam has a specialist academic interest in respiratory virus pandemics and is Professor of Health Protection at the University of Nottingham. His career has taken him to academia, Public Health England, the World Health Organization, and the vaccine industry.
Professor Van-Tam was seconded to the Department of Health and Social Care in 2017 as Deputy Chief Medical Officer. He has played a key role in dealing with the Covid-19 pandemic, particularly the acquisition and rollout of vaccines. He has reluctantly acquired public recognition for his direct and no-nonsense communication style at the podium of No.10 Downing Street.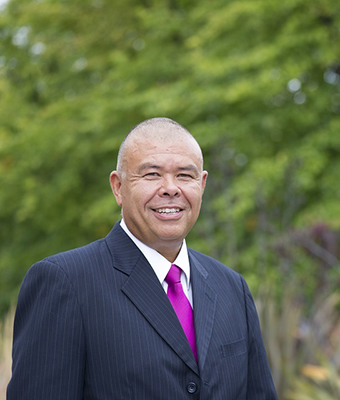 Dr Özlem Türeci
Dr Özlem Türeci, M.D., Co-Founder and Chief Medical Officer of BioNTech, is a physician, immunologist, and cancer researcher with translational and clinical experience. Dr Türeci has helped lead the discovery of cancer antigens, the development of mRNA-based individualized and off-the-shelf vaccine candidates and other types of immunotherapies which are currently in clinical development.
Dr Türeci leads the clinical development of BioNTech's "Project Lightspeed," the company's successful effort to develop and distribute an mRNA-based vaccine against COVID-19, a historic achievement completed in less than one year. Dr Türeci previously served as CEO and Chief Medical Officer of Ganymed Pharmaceuticals AG, which she co-founded with Ugur Sahin and Christoph Huber. The company was acquired by Astellas in 2016.
She currently serves as President of the Association for Cancer Immunotherapy (CIMT) in Germany. She is a recent recipient of the German Sustainability Award, among other notable recognitions. Dr Türeci is married to Prof Ugur Sahin.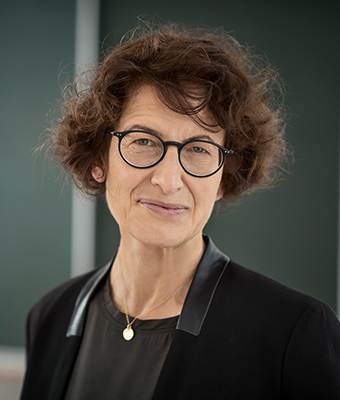 Dr Stephen Lockhart
Dr Stephen Lockhart is Vice President and Head of Europe and Asia-Pacific Vaccine Clinical Research and Development (VCRD) at Pfizer.
Dr Lockhart qualified as a physician in 1980, trained in hospital internal medicine and research and then joined the pharmaceutical industry in 1986. Dr Lockhart has over 30 years of experience in pharmaceutical and vaccine development. His roles include senior positions in Vaccine Development at Lederle Praxis Biologicals, Wyeth Vaccine Research, Emergent BioSolutions, Sanofi Pasteur MSD and now Pfizer. He has worked on development of vaccines against influenza, anthrax and tuberculosis to name a few as well as paediatric combination vaccines. He currently leads Pfizer's clinical activities on various vaccines including the Pfizer/BioNTech mRNA COVID-19 vaccine.
He received his MA from the University of Cambridge and BM, BCh and a research based doctoral degree, DM, from the University of Oxford. He received a Diploma in Pharmaceutical Medicine, is a Member of the Royal College of Physicians UK (MRCP) and a Fellow of the Faculty of Pharmaceutical Medicine (FFPM).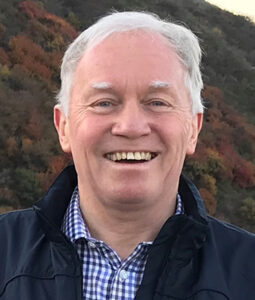 Dr June Raine
Dr June Raine is the Chief Executive of the Medicines and Healthcare products Regulatory Agency.
Dr Raine trained in general medicine in Oxford after completing a Master's degree by research in pharmacology. Her interest in drug safety led to a career in medicines regulation from 1985 onwards. Dr Raine has extensive experience and knowledge of the Agency's work, gained in a number of different licensing and post-licensing roles, and was Director of the Vigilance and Risk Management of Medicines division from 2006.
Her experience includes chairing the European Pharmacovigilance Risk Assessment Committee (PRAC) on behalf of the European Medicines Agency for six years. She is also a member of the WHO Advisory Committee on Safety of Medicinal Products.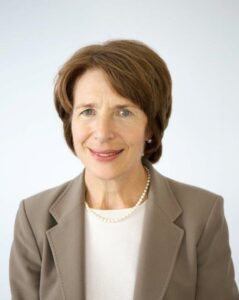 Dr Nira Chamberlain
Dr Nira Chamberlain, PhD HonDSc, is the Professional Head of Discipline for Data Science for Atkins, a member of the SNC-Lavalin Group. He is the current President of the Institute of Mathematics and its Application (IMA) and is a Visiting Fellow of Loughborough University Mathematical Sciences Department.
In 2019, the Inclusive Tech Alliance named Nira as one of the Top 100 Most Influential Black, Asian and Minority Ethnic leaders in the UK's Tech. Nira has two mathematical doctorates and has been listed by the PowerList Top 100 Most Influential people of African or African Caribbean heritage in UK for four years running (2018-2021). In 2021 Nira was a guest on BBC Radio 4's The Life Scientific.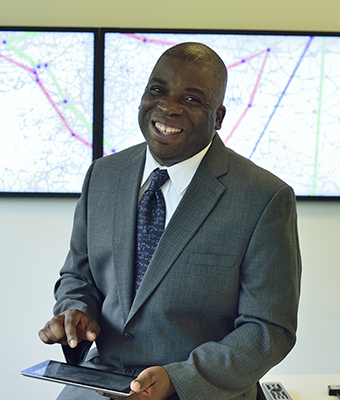 Professor Nawar Bakerly
Professor Nawar Bakerly is a practicing respiratory physician with specialist interest in chronic airways diseases, real world evidence (RWE), and the use of technology and digitalisation in the delivery of healthcare.
He has vast experience in data science and health informatics, as well as new health technologies and innovations. As such, Nawar sits on global and national advisory panels for number of large pharmaceutical companies including TEVA Pharma, Chiesi, and AZ. He also provides his clinical informatics expertise to technology companies. Through his collaborations, Nawar has conducted many studies evaluating technical developments in respiratory medicine and collaborated as a co-investigator on number of large studies including the Salford Lung Studies in Asthma and COPD.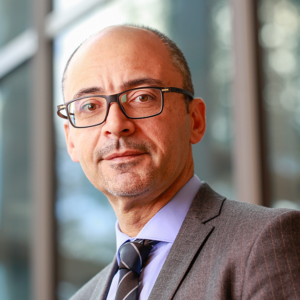 Dr Sarah Daniels
Dr Sarah Daniels MBChB, FFPM has 30 years of experience in pharmaceutical medicine and drug safety within blue chip companies at both local and global levels. She is currently Drug Safety Head at tranScrip Partners Ltd (a company providing drug development consultancy services to the industry). Her past industry roles include: EU Qualified Person for Pharmacovigilance – Roche; Head, UK Drug Safety Department – Roche; UK & Ireland Medical Director – ConvaTec (then a division of Bristol-Myers Squibb); and a 10 year tenure with SmithKline Beecham. She has lectured on drug safety at the Drug Safety Research Unit and at the University of Ghana.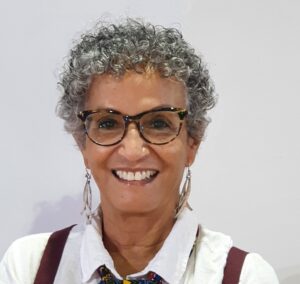 Dr Joerg Degen
Dr Joerg Degen has spent a significant part of his career shaping and innovating informatics and data science at Roche. His current role as Global Head Early Development Informatics has seen him co-creating and co-leading an ambitious digital transformation program for early clinical operations. Prior to this he led the definition and implementation of innovative informatics systems and new software platforms for assay data analysis and has been responsible for a growing team of imaging data analysis experts. Joerg undertook PhD and post-doctoral research in the development and application of structure- and ligand-based molecular design and cheminformatics tools.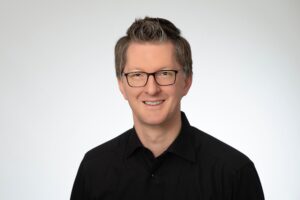 Dr Stuart Dollow
Dr Stuart Dollow is founder of Vermilion Life Sciences, delivering development time and cost savings to improve medicines affordability. He is additionally Chair of DHSC's Advisory Committee on Clinical Excellence Awards, an Authority Member of the Human Tissue Authority and Trustee of the Faculty of Pharmaceutical Medicine.
After physician training, Stuart joined Roche in Clinical Research and Medical Affairs, subsequently joining GlaxoSmithKline, working in a variety of global roles, ranging from Clinical Pharmacology to Medical Affairs, including UK Medical Director. Thereafter, Stuart became Norgine's inaugural Chief Development Officer, before joining Takeda and working as Development Head for Europe and the Americas. He was appointed to the UK Government's Accelerated Access Review before a period as UCB's Head of Global Clinical Development and Medical Affairs.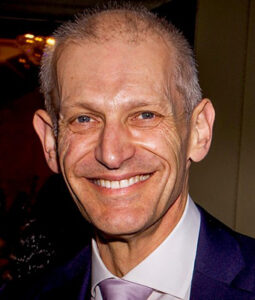 Cristina Durán
Cristina Durán is currently leading Digital Health R&D, and for the last 2 years she has led a digital transformation programme in R&D delivering benefits at pace. Durán has worked in AstraZeneca for ten years, holding leadership senior roles across global commercial, in-country commercial and R&D.
Prior to joining AstraZeneca, Durán worked as a senior management consultant in Accenture, leading large transformation programmes. This included setting up a new tech company – now one of the main brands for a large consumer company, leading board level-business transformation strategy reviews and leading the implementation of large transformations for large telecoms. Durán is passionate about innovation and increasing enterprise value through inspiring an organisation to change for the future. Durán is Spanish, married with 2 children.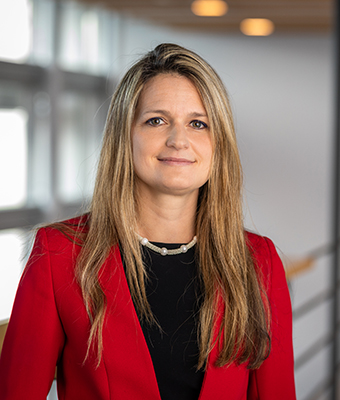 Dr Flic Gabbay
Dr Flic Gabbay is the Managing Partner of tranScrip, the Deputy Head of Drug Safety and Pharmacovigilance and a member of tranScrip's Infectious Diseases and Respiratory teams. Flic is an experienced pharmaceutical physician having worked in the industry for more than 30 years and has held a number of senior and CEO positions in big pharma, biotech and CROs in both Europe and North America. Flic was also founding Chairman of the steering group that set-up the UK Faculty of Pharmaceutical Medicine (FPM) and is currently FPM President. In 2020, Flic was awarded the Fellowship of the Academy of Medical Sciences.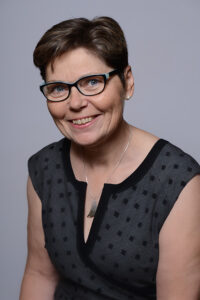 Dr Anthony Hall
Dr Anthony Hall has over 25 years of drug development experience with ten years working specifically on rare diseases. Prior to joining Healx, he worked as CMO at Aparito and as Therapeutic Area Head of Orphan Drugs at Mereo BioPharma. He also co-designed the development programme for DevelopAKUre, an FP7-funded project to repurpose nitisinone for the treatment of the rare metabolic disease, alkaptonuria (AKU). Tony is currently Trustee of Findacure and a member of the Scientific Advisory Board at the patient group charity Duchenne UK. He is also co-editor of The Patient Group Handbook for rare diseases. Tony graduated from King's College London with first class joint honours in physiology and pharmacology before going on to study medicine at the Royal Free Hospital.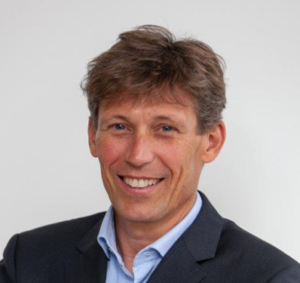 Steve Hoare
Steve Hoare is Policy Director, Quality, Regulatory Science and Safety at the Association of the British Pharmaceutical Industry (ABPI). An analytical chemist by training, Steve has held Quality leadership roles in pharmaceutical discovery, development, manufacturing, and distribution. As the policy lead for sustainability at ABPI, Steve's remit is to advocate for innovation in regulation, collaboration and incentivisation, to ensure that industry can meet UK and global climate goals with no compromise to patient safety. Steve is speaking at the breakout session 'Sustainability in pharmaceutical medicine' on Day One of the FPM Annual Symposium.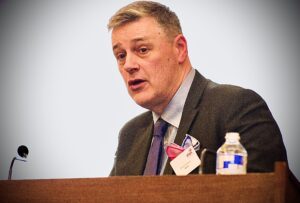 Professor Helen McShane
Professor Helen McShane is currently Director of the Oxford NIHR Biomedical Research Centre; Professor of Vaccinology at Oxford University; Deputy Head (Translation and Personnel), Medical Sciences Division; and an Honorary Consultant Physician in Infectious Diseases.
She has been awarded a Wellcome Clinician Scientist Fellowship, a Wellcome Senior Clinical Research Fellowship, and a Wellcome Trust Investigator Award. Since 2001, she has led a TB vaccine research group at the University of Oxford. She led the development of MVA85A, the first new TB vaccine candidate to enter efficacy testing. Most recently, Helen has been leading the coordination of COVID-19 drug trials. Helen was elected to be a Fellow of the Academy of Medical Sciences in 2019.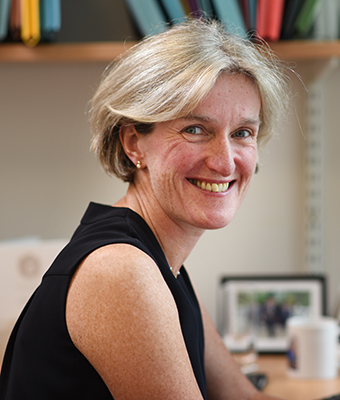 Dr Janet Messer
Dr Janet Messer is Director of Approvals Service at the Health Research Authority. She is responsible for the Research Ethics, Confidentiality Advice, Assessment and Assurance services, alongside the supporting guidance and advice. She sits on the cross-sector Recovery, Resilience and Growth Programme Board and leads the HRA's contributions, and is also leading the new development of the IRAS platform on behalf of the UK partners. She has worked closely with MHRA, the devolved administrations and NIHR in the development of the combined review process for clinical trials.
She has a PhD in biochemistry from University of Cambridge and a Masters in Medical Law, along with many years' experience of clinical research in the pharmaceutical industry, NHS R&D and the NIHR Clinical Research Network.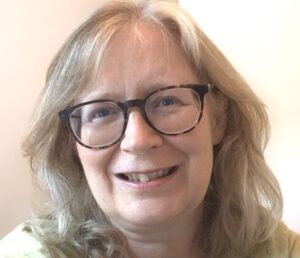 Sarah Ouanhnon
Sarah Ouanhnon is a Senior Net Zero Delivery Lead in the Greener NHS Programme at NHS England and NHS Improvement where she leads the delivery of the NHS net zero commitment across Medicines, Supply Chain and Food. Sarah has 10 years of experience in managing large-scale change programmes in primary, acute and community care, as well as across systems. She has worked in both the UK and the French healthcare systems. Sarah is speaking at the breakout session 'Sustainability in pharmaceutical medicine' on Day One of the FPM Annual Symposium.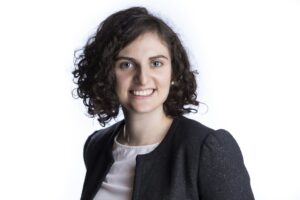 Rudi Page
Rudi Page is a policy implementation specialist and a skilled facilitator with extensive cross-sectoral expertise in comprehensive change programmes and project management. Rudi is personally and professionally committed to equality and inclusion that influences local leadership and management system changes. He has facilitated Vaccine Confidence Dialogues on behalf of the NHS and provided NHS Trusts, CCGs and other bodies with community consultations and dialogues among key stakeholders. He has facilitated BME diversity & equality networks and advisory groups on behalf of multiple NHS Foundation Trusts and Royal Colleges. Rudi also has experience in the selection of ministerial and NHS senior leaders and was selected by the Appointments Commission to lead the recruitment and selection process for Healthcare for London Patient & Public Advisory Group (PPAG).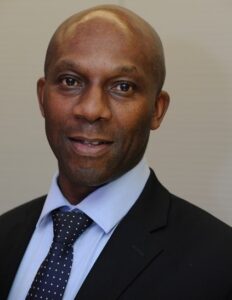 Dr Fraser Peck
Dr Fraser Peck is an Out of Program Kent, Surrey and Sussex Ophthalmology trainee who is dual qualifying within Pharmaceutical Medicine. Currently, Fraser works within a Clinical Research Organization whose focus is on Phase 1-3 and cross over trials. Fraser is interested in improving access to, and awareness of, careers within Pharmaceutical Medicine and the Faculty. Fraser has founded and developed businesses in the regulatory aspects of pharmaceutical products and medicinal devices working with the Medicines and Healthcare products Regulatory Agency and Care Quality Commission. Fraser will be delivering the Stonier Lecture on Day Two of the FPM Annual Symposium.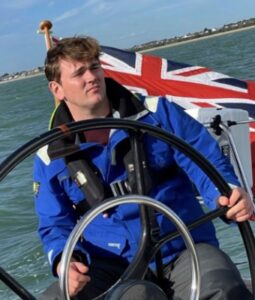 Dr Marcia Philbin
Dr Marcia Philbin (PhD CChem FRSC MAPM) is the Chief Executive of FPM. She was previously the Assistant Director for Research and Policy at the Royal College of Paediatrics and Child Health. She has a wealth of experience in research and policy development as well as project management, which she gained in both the public and private sectors.
Marcia sits on the Management Group Committee as well as the Inclusion and Diversity Committee of the Royal Society of Chemistry, is on the editorial board of the National Health Executive, a Trustee of a Multi-Academy Trust and is a passionate supporter for equal opportunities for all.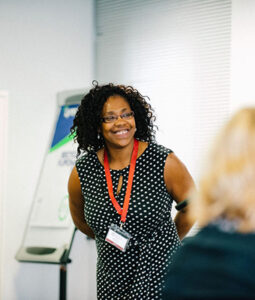 Dr Mohammad Razai
Dr Mohammad Razai is the NIHR In-Practice Fellow in Primary Care at the Population Health Research Institute, St George's University of London. Mohammad's research focuses on physical activity trials, infectious diseases, and the effects of race and ethnicity on health outcomes. His education portfolio is centred on using digital platforms for professional development of front-line healthcare professionals and improving postgraduate teaching. His other interests include medical ethics and humanities. Mohammad is speaking at the breakout session 'Engagement with minority communities' on Day One of the FPM Annual Symposium.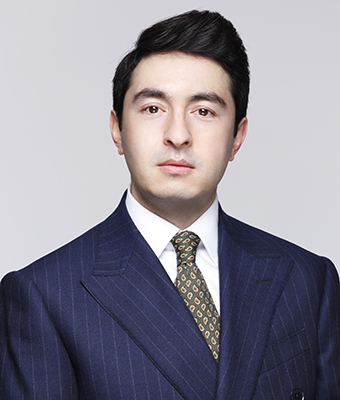 Professor Duncan Richards
Professor Duncan Richards is Climax Professor of Clinical Therapeutics and Director of the Oxford Clinical Trial Research Unit . Prior to taking up this role, Duncan spent nearly 20 years working for GSK in a number of clinical development roles. Latterly, Duncan was head of Clinical Pharmacology and Experimental Medicine for GSK Research and Director of GSK's phase 1 and experimental medicine unit in Cambridge (CUC). He is closely involved in the development of a new Clinical Research Facility network in Oxford. Externally, Duncan is a member of the UK COVID-19 Therapeutics Advisory Panel (UK-CTAP).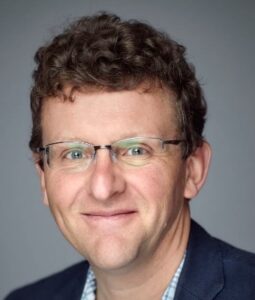 Professor Saad Shakir
Professor Saad Shakir is a pharmacoepidemiologist and drug safety physician. He has worked in the fields of pharmacovigilance, pharmacoepidemiology and risk management for 30 years. He is the Director of the Drug Safety Research Unit (DRSU) where he leads a research team with an active programme for monitoring and studying the safety of medicines in populations. He has led many important drug safety studies, worked on many drug safety issues and is a member of the editorial boards for the journals Drug Safety and Pharmacoepidemiology and Drug Safety.
Saad is a Fellow of the Royal Colleges of Physicians, a Fellow of the Faculty of Pharmaceutical Medicine, a Fellow of the International Society of Pharmacoepidemiology and a Member of the Royal College of General Practitioners in the UK.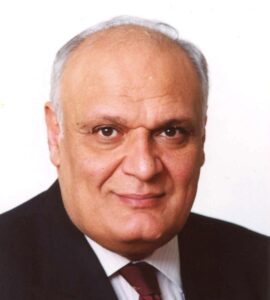 Professor Sir Terence Stephenson
Professor Sir Terence Stephenson is an eminent clinical academic and took up the position of Chair of the Health Research Authority on 1 September 2019. He is Nuffield Professor of Child Health at the University College London Great Ormond Street Institute of Child Health and Honorary Consultant Paediatrician at UCL Hospitals NHS Foundation Trust & Great Ormond Street Hospital for Children NHS Foundation Trust. Terence is also a former Dean of the University of Nottingham's Medical School, President of the Royal College of Paediatrics and Child Health, Chair of the Academy of Medical Royal Colleges, and most recently of the General Medical Council.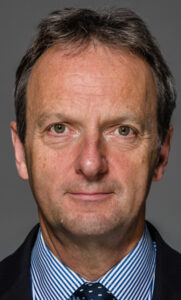 Dr Jina Swartz
Dr Jina Swartz is currently Therapeutic Area Head of Neuroscience in Global Clinical Drug Development at MSD. She leads Clinical Development, Regulatory, Policy, Commercial, Operational, Business Development and Market Access activities across Europe. Jina possesses internationally recognised expertise in Neuroscience drug development, including Alzheimer's disease, related dementias and more. She has ten years's experience in academic Neurology practice and research and twenty years' experience in Clinical Development.
Jina trained in Internal Medicine and Neurology in South Africa, obtaining her MBBCh (MD) degree cum laude, followed by an MSc Medicine (Neurology) and later completing a PhD at the University of Cambridge. She was recently elected to the Fellowship of the Academy of Medical Sciences.
Dr Beatriz Thomé
Dr Beatriz Thomé is a paediatrician with a Master's degree in Public Health and a PhD in Infectious Diseases. Beatriz has experience with vaccine development and clinical trials at Butantan Institute in Brazil. She was a member of the Ethics Working Group on Zika vaccine development and pregnancy at the Johns Hopkins Berman Institute of Bioethics, a member of the Nuffield Council on Bioethics working group on Research Ethics in Global Health Emergencies, and today is the co-chair of the WHO Ethics and COVID-19 Working Group.
Currently, Beatriz works as a Monitoring and Evaluation Specialist at the Global Fund to Fight AIDS, Tuberculosis and Malaria, and is affiliated to the Preventive Medicine Department of the Federal University of São Paulo, Brazil.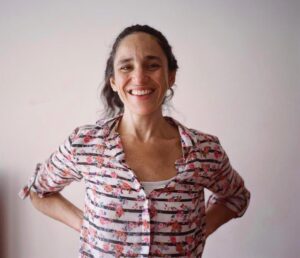 Register for FPM Annual Symposium 2021