Spotlight on the Plenaries
Posted on: Friday 29 October 2021
Author: FPM
With only a few days to go until FPM Annual Symposium 2021, we look ahead to what many think will be the highlight sessions, the plenaries. This series of presentations and Q&As will be helmed by some of the most eminent global superstars of pharmaceutical medicine, and here we give a glimpse of what delegates can look forward to…
Day One
Thursday 11 November 2021 | 13:15 – 14:15
Embracing the power of science
Dr Özlem Türeci and Dr Stephen Lockhart
Two of the leading lights from the dark days of the COVID-19 pandemic will guide us through their journey in developing the BioNTech/Pfizer vaccine and the logistics of getting it into the arms to the world. Dr Türeci will examine the potential of mRNA technology underlying the vaccine and its potential application to other therapies. Dr Lockhart will focus on how companies, regulators and healthcare providers can best collaborate for effective, fast product roll-out during future public health emergencies.
The Identification and Communication of Risk
Saad Shakir, Nira Chamberlain and Sarah Daniels
This past year has seen whole populations engaging in discussions of absolute risk, relative/comparative risk and perceived risk in relation to disease and treatments. How do we, as pharmaceutical physicians, responsibly identify and communicate risk to patients?
Pharmaceutical medicine and public health: collaboration and learning
Jonathan Van-Tam
Professor Jonathan Van-Tam will use his recent experience to highlight how the training and experience of talented people from different sectors must be harnessed to tackle major public health issues. He will discuss the vital role that pharmaceutical physicians have in medicines development (including the COVID-19 vaccine and therapeutics) and how our cross-sector collaboration will be vital to meet future global health challenges.
Day Two
Friday 12 November 2021
MHRA New Medicines and Post-Brexit
June Raine
Dr June Raine will speak of some of the MHRA's experiences and learnings during the pandemic and how the MHRA will build on this for the future. Covering topics as diverse as medical devices, patient engagement, and the use of real world evidence and digital health, Dr Raine will describe her vision for how the MHRA can play a leading role in the innovation of medicines development, and how the UK can best pivot to foster the evolving relationship with global regulators, post-Brexit.
The Stonier Lecture
Fraser Peck
During this plenary, Dr Peck will discuss advances in Ophthalmic Machine Learning. How the interpretation of imaging data has taught investigators to better understand the human eye; diagnosing local and systemic pathology at increasingly pre-symptomatic stages with data interpretable to the non-specialist. Dr Peck will use the Ophthalmic effects in altering Oestrogen levels to highlight how Machine Learning could predict Adverse Drug Reactions during trials. Thus producing data currently only observed in Post Marketing Surveillance. As Pharmaceutical Physicians we are responsible to the patients we will never meet; Machine Learning is the next step in reducing their morbidity.
FPM In Focus
Marcia Philbin
Dr Marcia Philbin, Chief Executive of FPM, will highlight the key successes of FPM in 2021 and ask you "what should we do next?".
How do biotechs translate their ideas?
Professor Alan Boyd, Dr Nick Meyers
In this Partner Plenary, representatives from Boyds will guide delegates on how biotechs translate their ideas into medicinal products for patient benefit.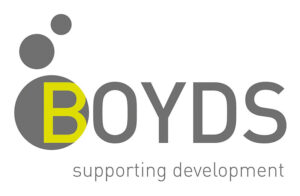 Digital Health: Revolutionising Patient Outcomes
Cristina Durán
Cristina Durán's session will focus on the power and potential of harnessing digital technologies to reimagine healthcare. Outlining a vision for the future, the presentation will examine how AstraZeneca's digital health strategy seeks to transform patients' experience and outcomes today through the use of innovative ideas and technologies that redefine clinical trials to be more human centred.
Have you registered yet?
FPM Annual Symposium 2021: Trials and Tribulations
More on FPM's Annual Symposium