What I learnt and enjoyed at the 2021 FPM Annual Symposium
Posted on: Thursday 9 December 2021
Author: Dr Harjeet Dhillon
A blog article by Dr Harjeet Dhillon.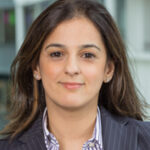 As I reviewed the outstanding line up of topics and speakers for FPM's Annual Symposium, it brought home the huge potential for Pharmaceutical Medicine to collaborate, innovate and shape a bright new future across clinical trials, regulatory, access to medicines and much more.
I eagerly anticipated the opportunity to listen and learn from Dr Özlem Türeci, Dr June Raine and Professor Jonathan Van-Tam to name a few; all truly exceptional medical leaders, influencing our lives in a way none would have predicted a couple of years ago.
Our new FPM President, Dr Flic Gabbay, began by describing our significant medical responsibility as physicians across a myriad of organisations – big pharma, academia, biotechs, CROs, regulatory and public health – drawing upon the response to COVID-19 as highlighting the critical role of Pharmaceutical Medicine.
The first plenary of the day, 'Embracing the Power of Science', brought collaboration to life. Dr Özlem Türeci provided a brilliant overview of translating learnings from the mRNA cancer platform to COVID-19, and how this prior experience enabled her team to rapidly develop a Covid-19 vaccine. Dr Stephen Lockhart reinforced how communication, communication and yet more communication were at the heart of a successful partnership between a biotech and big pharma. Forging strong relationships and offering support to colleagues working under immense pressure, were absolute must-haves for success.
The topic of communication arose again during the Safety Risk plenary. I wholeheartedly agreed with our call to action to improve awareness across the general public of the rigorous process of drug development, including the highly sophisticated mechanisms evaluating risk. It was evident from the number of 'likes' flashing up on the screen that many shared this view!
Breakouts then beckoned and I was drawn to the AI session, a rapidly evolving and particularly intriguing area, given the untapped potential.
I definitely came away regarding AI as not just a contemporary buzz word, rather a game changer with wide ranging future application; I was particularly excited, wearing my medical affairs hat, at the opportunities ahead for truly personalising treatments to the level of the individual. Dr Fraser Peck's Stonier Lecture the following day further enlightened me on the power of machine learning with a brilliant case example covering ocular diagnostics. I came away with a personal mission to deep dive further!
If you had asked me a couple of years ago, would I associate innovation with regulations, I may have paused to think. After listening to Dr June Raine so eloquently describe the great work of the MHRA including the Innovative Licensing and Access Pathway, I was astounded at the pace and agility of progress, reacting not only to a pandemic but also to the post Brexit world. Her sentiments around maintaining trust in our science and trust in our independence felt applicable not only to the regulatory space but to all that we do in pharmaceutical medicine, with transparency and optimism shining through. Such an energising, motivating session!
I'll now turn to the most thought provoking plenary of them all – Dr Jonathan Van-Tam sharing his inspiring career journey and pearls of wisdom. He highlighted three key guiding principles that have been instrumental to his career and great advice for up and coming pharmaceutical physicians: 1) be authentic, 2) find a mentor, and 3) take time to work out what makes you tick.
We are fortunate to have so many different career paths as pharmaceutical physicians, and these principles struck a chord with so many.
As a faculty, Dr Van-Tam recommended a call to action for us to reach across Pharmaceutical Medicine to Public Health, to forge stronger links across the interface. We need to increase the visibility of the work we do and there is so much opportunity here, especially building on the close collaboration during the pandemic.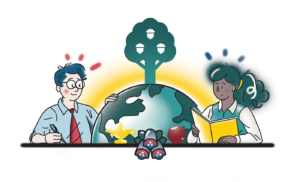 Finally, I wish to wrap up by commenting on how rewarding it was to be able to network with others (once I had figured out how to move from one virtual speed meet group to another!). We touched on sustainability, new technology, the patient voice, benefits of virtual meetings, communicating the work we do, links across specialties, and quite simply just getting to know one another! Indeed, another attendee and I discovered we lived close to one another so were able to connect in person a couple of weeks later. It was fabulous to continue the energy and momentum from the FPM Annual Symposium, discuss our sense of purpose, and start translating ideas into real action. The time to shape the bright new future for Pharmaceutical Medicine is definitely now!
This blog was written by Dr Harjeet Dhillon, Member of the FPM Policy and Communications Group.
The views expressed are mine only and not representative of FPM nor of my employer.
More about the FPM Annual Symposium 2021