Call for submissions for the Stonier Lecture 2021
Posted on: Friday 18 June 2021
Author: FPM
The window for abstract submission for the Stonier Lecture 2021 has now closed.
Introduction
Following the success of the inaugural lecture in 2020, we would like to invite PMST Trainees and new entrants to pharmaceutical medicine to submit new abstracts for the Stonier Lecture 2021. Again, the Stonier Lecture will be a high-profile plenary session in the FPM Annual Symposium 2021: Trials and Tribulations. The virtual event will take place on the 11th and 12th of November. This year, our main themes will be AI and digital health, clinical trials adaptations and innovations, health policy, and communications with patients and the public. All linked to COVID, but all vital elements of a bright future for our specialty. The person who delivers the selected presentation will be given a complimentary delegate pass for the symposium and a £500 cash prize.
About the Stonier Lecture
PMST Trainees and new entrants to pharmaceutical medicine are integral in shaping and driving the future of our specialty. The Stonier Lecture was inaugurated in 2020 to give a platform for these groups to highlight their own work or professional interests, or to shine a spotlight on training or professional development issues.
The lecture is named in recognition of Professor Peter Stonier's longstanding and ongoing commitment to the specialty training programme and support for trainees and new entrants.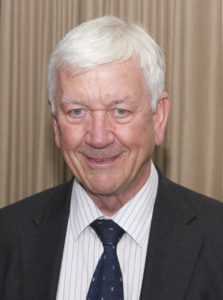 Presentation and abstract guidance
The presentation will have a 30-minute slot, with 20 minutes allocated to the presentation itself and 10 minutes for questions and the awarding of the prize. FPM will pre-record the presentation itself and have the presenter also available for a live Q&A (with Prof Stonier).
Within the main themes listed above, the lecture can focus on any aspect of the specialty, from clinical trials to medical affairs, ethics to patient engagement, regulatory issues to education and training.
Those eligible are invited to submit a short (max. 250 words) abstract outlining the content of their proposed presentation, and why they think this is an important area. Abstracts will be judged on relevance to the theme and audience, innovation, and content. The abstracts will be anonymised and reviewed by a panel including Prof Stonier and members of the symposium organising group, with one being selected to give the presentation.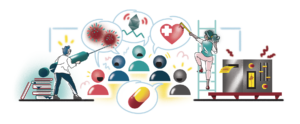 Eligibility
PMST currently in training
Affiliates and Members who have started their first role in pharmaceutical medicine less than three years before the deadline for abstract submission and are currently revalidating
---
Submission guidance
Please submit your abstract of up to 250 words by 17:00 UK time (GMT+1) on Friday 17 September 2021 to b.cottam@fpm.org.uk. Abstracts over 250 words will be discounted
Please include your name and job title and place of work, but do not submit your CV or any other supporting material
New entries from those who have submitted abstracts previously are allowed
Entries are particularly encouraged from women and members from ethnic minority backgrounds
Read more about FPM Annual Symposium 2021