Preparedness Planning for Public Health Emergencies
Posted on: Thursday 4 June 2020
Author: FPM
FPM was delighted to host its first webinar series in 2020 on: Good Pharmaceutical Medicine Practice: Preparedness Planning for Public Health Emergencies.
In the context of the central role played by medicines development during this COVID-19 pandemic, FPM's Ethics & Practice Committee (EPC) developed a series of discussion webinars that focus on specific themes and challenges related to the science and ethics of pharmaceutical medicine during public health emergencies (PHEs). In these eight webinars, we engaged key global experts who have been involved in the COVID-19 pandemic response, coming from a variety of professions and sectors as well as from different geographical regions.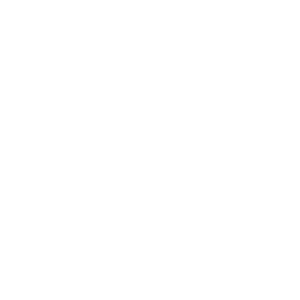 Aims of the webinar series
The aim of this FPM EPC Webinar Series was to reflect on, and learn from, the response of the pharmaceutical research community and other stakeholders to PHEs, in particular the COVID-19 pandemic. This webinar series asked the questions:
How has pharmaceutical medicine responded to the COVID-19 pandemic?
What did pharmaceutical medicine do right?
What can (and must) we improve as a community to better prepare for, and respond to, PHEs where medicines, vaccines, and diagnostics are urgent global needs?
The proceedings of this webinar series discussion will help inform the development of FPM guidance on 'Good Pharmaceutical Medical Preparedness Planning for Public Health Emergencies'.
The eight webinars:
were free to all
encompassed ethics, science, development, access to medicines and regulatory issues
were expert led and internationally focussed
lasted 1h, with 4+ panellists, for each webinar
were timed to be accessible globally and fit into busy schedules
were relevant to pharmaceutical physicians, academics, researchers, those working in regulatory expert bodies, patient organisations and Healthcare physicians
were CPD approved
are freely available on YouTube
Each webinar consisted of a moderated panel discussion, followed by open discussion and Q&A opportunities for the participants.
Re-watch previous webinars in this series
Background to the series
The COVID-19 pandemic has highlighted the high social and economic value of global collaboration, particularly in health-related research and the extent to which research into pharmaceuticals, vaccines, and diagnostics is essential to address efficiently such disease outbreaks, epidemics, and other public health emergencies (PHEs).
Pharmaceutical medicine is the medical specialty concerned with the research, development, and monitoring of new medicines. Pharmaceutical physicians are involved at every stage in the development of new medicines and vaccines: translating knowledge into new medicines; evaluating repurposed or new medicines in clinical trials; promoting the well-being of research participants; understanding the safety and efficacy profiles of medicines; and ensuring the soundness of medicines in their manufacturing, public health implementation, and use by physicians and patients.
Learning points and the science and ethical principles guiding our discussions
In its revision of FPM's Good Pharmaceutical Medical Practice (GPMP, forthcoming), the EPC has followed the United Kingdom's General Medical Council's Good Medical Practice (2013) core value of ensuring the patient's trust in medicine, medical practitioners, and in public health institutions and the enterprises dedicated to the research and development of new medicines.
This webinar series actively implemented the FPM's commitment to these four principles, while also examining the role they played in pharmaceutical medicine's response to the COVID-19 pandemic as well as the role they should play in future PHEs.
Knowledge, Skills, and Performance
The FPM and its members have an obligation to ensure that their knowledge and skills are up to date regarding their role in addressing PHEs while also ensuring that their performance meets the needs of the public health community and patients. This requires attention to clinical trials involving medicines and vaccines intended to address a PHE, including the motivation, design, performance, outcomes, and quality of the research. It also requires that pharmaceutical medicine does not lose sight of the ongoing needs for medicines and vaccines in other disease areas, not within the scope of PHE but affected by the PHE.
Safety and Quality
Pharmaceutical medicine and pharmaceutical physicians, specifically, must ensure that the safety and quality of medicines and vaccines used to address disease during PHEs is safe, efficacious, and of a high quality. This includes the use and/or research on medicines repurposed to address a disease outbreak or new medicines and vaccines developed to combat the targeted disease. Patient safety and medicines quality need to be maintained and promoted even under the pressure of a PHE.
Communication, Partnership, and Teamwork
Pharmaceutical medicine and pharmaceutical physicians need to communicate effectively and with integrity the work they are engaged in during a PHE. This FPM webinar series is one contribution to the need to share knowledge and best practices during the COVID-19 pandemic. It also intends to demonstrate how working in partnership across disciplines and sectors, with public health professionals and patients, improves science, accelerates outcomes, and promotes integrity. Pharmaceutical medicine is a global discipline and this webinar series provides a platform for global sharing, learning, and cooperation. Eventually, teamwork across the profession, with other professions, with patients, and public health workers is necessary to address PHEs. We need to share the research, share the data, share the knowledge, and share the public health outcomes we jointly realise.
Maintaining Trust
Ultimately, trust is at the core of medical practice, at the core of the physician's engagement in the development of medicines and vaccines, and the basis upon which physicians and patients can engage and address the fight against disease. Pharmaceutical medicine is a constant involvement with trust: by ensuring the safety, efficacy, and quality of medicines; by promoting integrity through the research environment; and by being a champion of the patient's needs and the public health's interests. This FPM Webinar Series was dedicated to the promotion of trust in pharmaceutical medicine through communicating, sharing, and acting on the knowledge we have and the ambitions towards which we jointly strive.
For more information about the work of the FPM Ethics and Practice Committee, or any questions about this webinar series, please email b.cottam@fpm.org.uk