Get Involved January! Week 1
Posted on: Tuesday 4 January 2022
Via FPM and my academic role, I am actively involved in shaping and driving policy changes that have an impact on the public.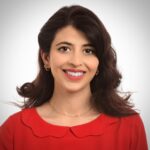 FPM is your professional membership body. We work for you, and with you, to advance the science and practice of pharmaceutical medicine.
We are proud that so many impressive figures working within the wide field of pharmaceutical medicine are members of FPM. As well as providing opportunities to develop your professional portfolio, FPM activities offer a chance to work with (and be inspired by!) the leaders and future leaders of pharmaceutical medicine.
Get Involved January includes opportunities to directly influence our policy work, be involved in our flagship events, boost your CPD portfolio and, ultimately, to help us develop and maintain competence, ethics and integrity and the highest professional standards in the specialty for the benefit of the public.
We want to make it easier for you to get the most out of your membership, and to contribute to maintaining the high standards that all of our members deliver in pharmaceutical medicine. So keep an eye out for key opportunities this month!
FPM provides me with the unique opportunity to more effectively and constructively impact the communities that we serve.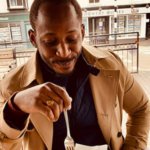 Want to do more as an FPM member?
Visit the Get Involved page for year round opportunities and info
Highlighted opportunities this week
Committee Vacancies
The Policy and Communications Group (PCG) is a dynamic and innovative group, which oversees and supports all the public policy and communications work of FPM. We are seeking a number of new members, after several of the group have recently been appointed as FPM trustees. This is a very exciting time to join the group, as pharmaceutical medicine and clinical research are currently very topical, and high on the national and international agenda. FPM has grown and matured during the pandemic, and strengthened its reputation through many and varied policy and media activities. Apply now to join PCG and help us build on these achievements.
The Trainees Committee is made up of those undergoing Pharmaceutical Medicine Speciality Training and works to make sure this programme serves trainees, whilst maintaining high educational standards. We are seeking new committee members and all FPM members who are enrolled on the Pharmaceutical Medicine Specialty Training (PMST) programme are eligible to apply.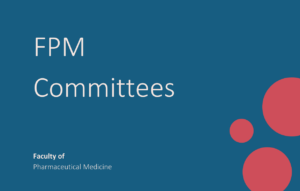 As an independent consultant I have found getting more involved with FPM extremely rewarding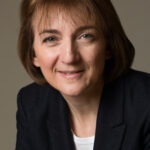 Join one of our Working Groups
Like the sound of committee work, but not sure if you can make the time commitment? Then take a look at our Working Groups! These run for discrete periods of time, for specific projects. Vacancies appear on our vacancies webpage throughout the year (and in your newsletter). Current opportunities include:
This Working Group has been established to review and update the criteria for the award of Membership (MFPM). This is a very important and integral project that aims to make FPM a more inclusive and impactful membership body, whilst staying true to our origins and purpose. FPM members of all grades are welcome to join this group.
We want career advice and support to become a key cornerstone of FPM's membership offering, and are seeking volunteers who are able to shape, develop and inspire this aspect of our activities. FPM members of all grades are welcome to join this group, for what should be some fun and rewarding work.
FPM Journal Club
Our journal club is a regular members-only event in which FPM members of all grades can present a critical analysis of their chosen paper to their fellow members. It's a fun, informal, educational (CPD approved!) lunchtime event that takes place all year round. Take a look at some previous Journal Clubs and let us know if you would like to host.
Follow us for regular updates
We will be highlighting more opportunities throughout January on our website and across our social media platforms. Follow us for regular news and updates.
---
LinkedIn
Join our 5000+ followers and follow our page.
---
Twitter
Follow us on Twitter: @FacultyPharmMed.