Get Involved January! Week 2
Posted on: Tuesday 11 January 2022
It's great to contribute and feel part of the FPM team promoting our exciting and interesting specialty both within industry but also to other medical colleges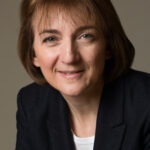 As well as providing opportunities to develop your professional portfolio, FPM activities offer a chance to work with (and be inspired by!) the leaders and future leaders of pharmaceutical medicine.
This week, Get Involved January highlights opportunities to directly influence and be involved in our flagship educational programme and events.
Keep an eye out for more opportunities next week!
Highlighted opportunities this week
Write an FPM Deep Dive
The FPM Deep Dives are academic-style articles that provide in depth analysis of a topic pertinent to the specialty of pharmaceutical medicine. They are internally reviewed by a panel consisting of pharmaceutical physicians and members of FPM. Submissions of reviews and extended thought pieces from across all of pharm med (including code/regs/marketing) are welcome, and can have a UK or international focus.
If you want to submit an article for an FPM Deep Dive you can contact Ben Cottam (b.cottam@fpm.org.uk) with an abstract or summary. We welcome submissions from individuals or groups, and FPM members and non-members alike.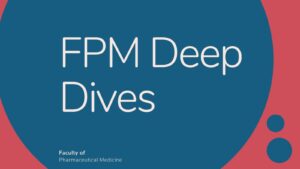 Join one of our Working Groups
Education Day is one of FPM's flagship events. Run annually, this is a day to explore a particular topic or area in pharmaceutical medicine that is of key interest and importance to pharmaceutical physicians. FPM members of all grade are welcome to join this group and get involved in planning and organising this fun and stimulating day.
This Working Group has been established to review and update the criteria for the award of Membership (MFPM). This is a very important and integral project that aims to make FPM a more inclusive and impactful membership body, whilst staying true to our origins and purpose. FPM members of all grades are welcome to join this group.
FPM allows me to work closely with experts, not only experienced pharmaceutical physicians but those leading allied medical colleges and health departments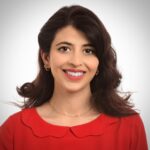 FPM Fellowship and Awards
Our annual awards cycle is about to begin, with calls for nominations for Fellowships and Awards due to open at the end of January. Take a look at our Awards page and start thinking about those who you feel deserve recognition for their work in pharmaceutical medicine.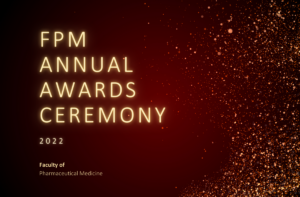 Want to do more as an FPM member?
Visit the Get Involved page for year round opportunities and info
Follow us for regular updates
We will be highlighting more opportunities throughout January on our website and across our social media platforms. Follow us for regular news and updates.
---
LinkedIn
Join our 5000+ followers and follow our page.
---
Twitter
Follow us on Twitter: @FacultyPharmMed.