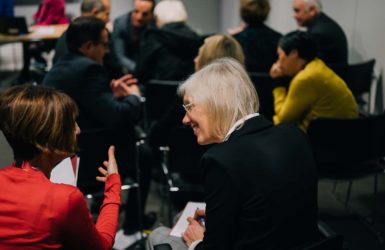 Become an International Member
The Faculty of Pharmaceutical Medicine (FPM) is a charity and professional membership body of 1600 members in 39 countries. Founded in 1989, we are a Faculty of the Royal Colleges of Physicians of the UK.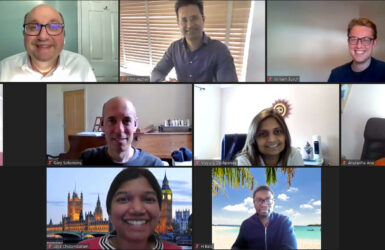 FPM Events
Whether you're looking to develop soft skills, attend a CPD-approved workshop, or register for our DPM training programme, we have a varied calendar of free and paid events with many members only event.
Meet an FPM Global Middle East member:
Dr Hosnieh Fathi
A clinical development expert with strategic intellect and real-life patient/clinician-oriented mindset. My non-stop learning spirit saw me through Medical School, Business School, School of Public Health, and Faculty of Pharmaceutical Medicine (FPM).
My career in pharma started in a small unit in an academic setting, working as a clinical research fellow and investigator for early phase and pivotal studies. After completing my training in Internal Medicine officially moved to R&D in industry in 2011. Since, I have established myself as a critical and creative thinker who drives medical and operational excellence. As a Fellow of the FPM, I have supported FPM in different capacities such as Educational Supervisor, General Medical Council Appraiser, and Training Ambassador for FPM. I have a wide range of experience in real world data generation, health technology assessments, and launches. My efficiency-driven interest in training and development of the teams, enhances my team's performance through personal development.
What Pharmaceutical Medicine means to me?
An exciting discipline of medicine that is:
Broad in its scope: From developing new medicines and technologies to communicating novel science, and from generating meaningful complimentary real world data to looking after the safety of populations.
Varied in its engagements: From translational medicine and scientists to clinical practitioners, patients or commercial counterparts
Innovative in its practices: From communication tools to introducing technology to ways of providing patient care
News and Blog for Middle East