Organisations who share FPM's vision of a world where effective medicines meet the needs of patients are invited to support us by sponsoring our events.
We are excited to be able to hold face to face events again this year. Having learnt from the challenges the pandemic brought to live events, we have incorporated the wider reach that online events and networking offers into our annual events programme.
---
Association with FPM shows that you are committed to our values and ethos of promoting the highest standards in pharmaceutical medicine for the benefit of patients and the public. It shows that you support our members and their commitment to maintaining the highest standards of competency and ethical practice in their work.
---
To talk to us about partnering contact: partnerships@fpm.org.uk
Our events 2022
Education Day – 15 June 2022 – In person and On Demand
Annual Awards Ceremony and drinks reception – 6 July 2022 – In person
Annual Symposium – 3 November 2022 – In person and Online (hybrid)
All in person events will be held in Central London
What are the benefits of partnering?
FPM will provide a series of digital touch-points which will connect sponsors with FPM's audience. These will not only be present during the event itself, but also throughout FPM's pre- and post-event communications schedule – a potential audience of several thousand pharma professionals!
In addition to click-through links, partners can also increase their brand equity by being seen to support FPM's major annual events. With exciting programmes and stellar speaker line-ups, FPM's events are extremely well respected and important within the field of pharmaceutical medicine.
---
Download the full prospectus:
Contact partnerships@fpm.org.uk to book your package or to discuss the options.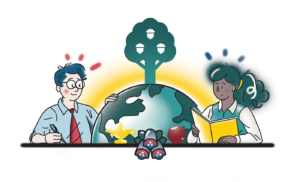 Seeking Partners
Partners are welcomed, especially from the following sectors: Pharmaceutical, life sciences, biomedical science, research & development, medical writers, medical communication agencies, marketing and PR agencies, recruitment, medical devices, technological solutions providers and those supporting the process of clinical trials.
You can choose to partner with us for one of our events, or join us as a corporate partner across all of our flagship events 2022.
Corporate Partnership 2022
New for 2022, we are inviting a select number of partners to support a wider activity of FPM events and education.
We know that our partners desire to be positioned as thought leaders – providing expertise in their field and solving everyday challenges for our community. To support your marketing objectives and keep your brand at the forefront, we offer you the opportunity throughout 2022 to become a Corporate Partner.
Subject to availability, two partners will enjoy multiple touchpoints with the FPM community. Our corporate partners will benefit from a high level of interaction, stronger brand awareness and longer-term engagement this year. Offering both digital and physical activity, the reach will be wider and the duration of exposure longer.
---
Our Corporate Partner package includes premium sponsorship at all three 2022 flagship events: £9,000 inc. VAT (2 x available)
Education Day – Gold partner

Awards – Gold Partner

FPM Symposium – Gold partner
Corporate partners will be announced, featured and promoted via all platforms in advance of the events as we commence the marketing and communications for our events calendar.
A 'Thank you' to all partners 2022
We very much appreciate our partners committing time and budget to supporting our events, and we are focused on ensuring you enjoy a fruitful return on investment. We will include all of the below features on a complimentary basis to all of our partners in 2022. We hope this supports your marketing objectives of profile and awareness raising and engaging with this key audience.
All partners of 2022 will enjoy the following benefits:
An E-shot to all registrants pre-event introducing our partners – including a hyperlink to a site of your choice
A PDF featuring your organisation and key messaging, product or service and contact details, which we will upload to our 'Partner Page', hosted on our website and available as a downloadable resource to our audience in perpetuity
Partner logo, organisation name, 50 word overview and hyperlink on the 'Partner Page' area of our website
Partner logo, organisation name, 50 word overview and hyperlink on our online event platform, from where the Event audience navigate to the sessions (and remaining available with sessions on demand for a period of time post event) and on the post event 'OnDemand' webpage
Listing of all partners, 50 word overview and logo within printed materials
Generic post event stats, facts and figures (shared within four weeks of our event's activity), to measure your return on investment
Gold, Silver and Bronze tiered partnerships are available for the following events:
Education Day – 15 June 2022 – In person and On Demand
Annual Symposium – 3 November 2022 – In person and Online (hybrid)
Diamond and Ruby tiered partnerships are available for the following event:
Annual Awards Ceremony and drinks reception – 6 July 2022 – In person
Who will you reach?
Our advertising will reach over 5,000 individuals. As the leading faculty for pharmaceutical physicians in the UK, our audience includes many senior figures, aspiring leaders and future stars of the pharmaceutical world.
FPM Annual Symposium will dominate FPM's communications schedule for several months in the lead-up to the event. During this time regular communications will be issued to the below groups.
After the event FPM will continue to communicate outputs from the event itself – ensuring a 'long tail' of activity and sponsor visibility.  This may include video footage, blog articles and more.
FPM's mailing list
1,500+ subscribers, >50% typical open rate
5000+ direct social followers
plus many of their followers via organic and paid social posts
Industry and collegiate contacts
via our networks with pharma organisations, as well as UK and international faculties and colleges