Symposium receives Best Longstanding Event award
Posted on: Friday 21 October 2022
The FPM team were delighted to receive a silver award for Best Longstanding Event at the Association Excellence Awards 2022 on 14 October. Pictured below, left to right in the first image are Neil Snowise, Seb Fielding, Ben Cottam, Jola Kosobucka, Marcia Philbin, Sheuli Porkess, Renata Crome, Musie Gebremariam and Will Strange accepting the award at the Kia Oval.
Judges remarked, "The FPM Annual Symposium has had long term success having been running for almost 20 years. This demonstrates its clear relevance to the professional pharmaceutical community, so it is unsurprising that this event grew significantly during the pandemic. Event organisers are responsive to feedback and constantly developing the event…"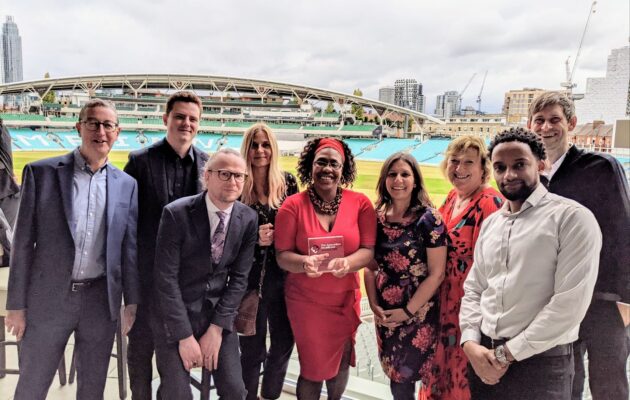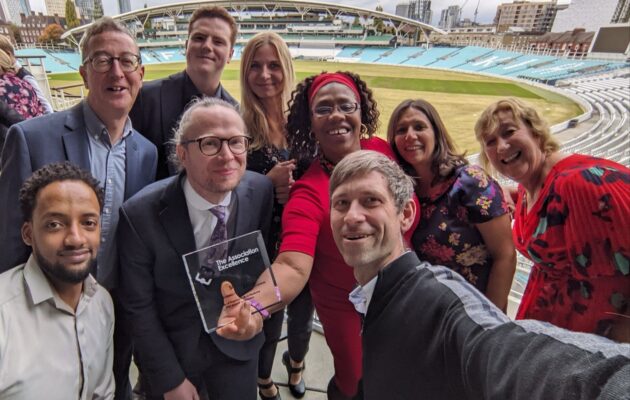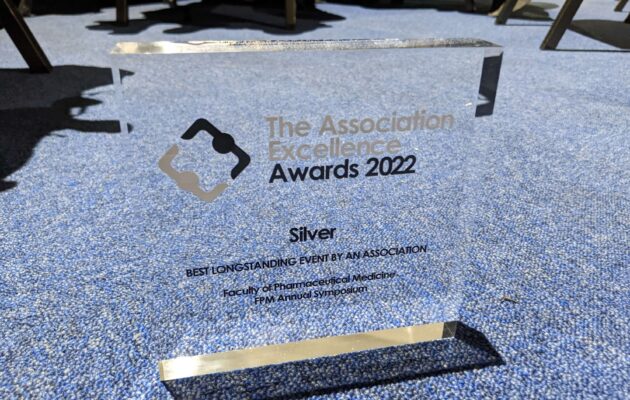 This year's event
Our Annual Symposium, taking place this year on 3 November, explores the topic of ethics. Industry leaders such as Ben Goldacre, Chris Whitty, Trishna Bharadia, Raanan Gillon and many more will be giving their key insights.