FPM Awards 2022 in Pictures
Posted on: Wednesday 13 July 2022
Author: FPM
Video
Awardees talk about what FPM Awards mean to them
The 2022 FPM Annual Awards Ceremony was held at the Royal College of Physicians, London, on 6 July. The ceremony took place in their auditorium, followed by a drinks reception in the RCP Medicinal Garden. It was a wonderful evening and thank you to those who were able to attend.
Our President, Dr Flic Gabbay, welcomed everyone and expressed her delight in being able to recognise the achievements of those dedicated individuals who had received an award this year.
Dr Sheuli Porkess, Vice President, invited awardees on to the stage to receive their award and we welcomed new Honorary Fellows, Honorary Members and Members by Distinction along with new Fellows (FFPM), Members (MFPM) and entrants to the specialist register this year. The ceremony concluded with the presentation of the new Volunteer Award and the President's Medal.
Congratulations to everyone who received an award this year.
Looking for information about the this year's Annual Awards?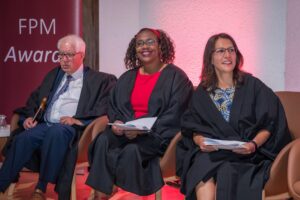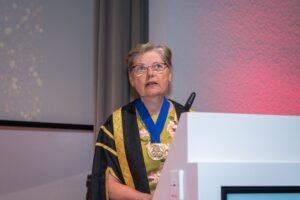 Honorary Fellows 2022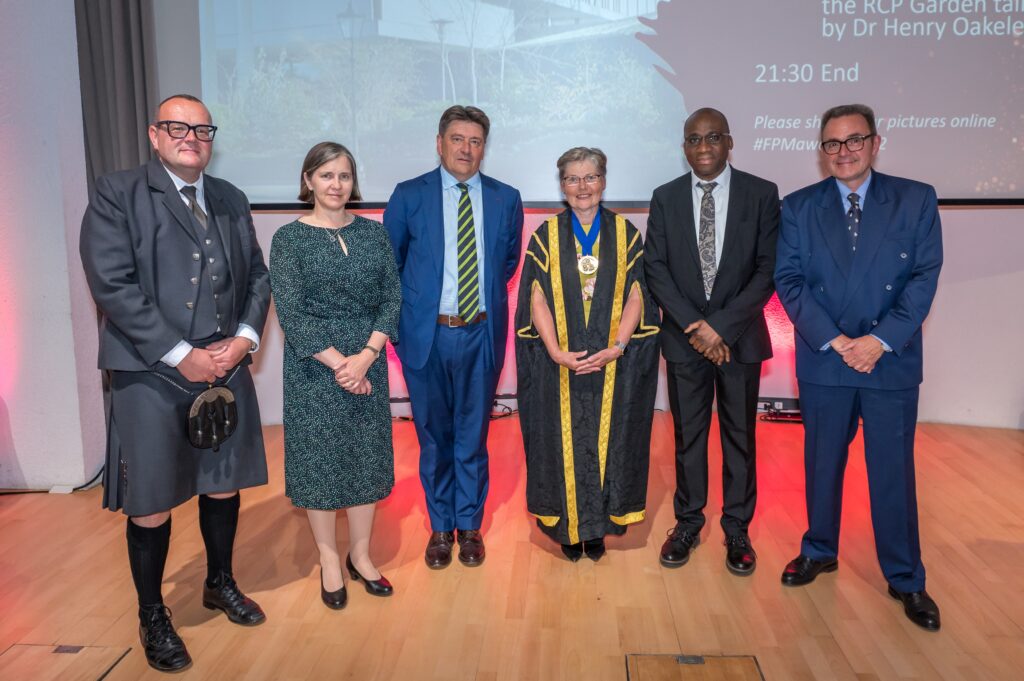 Honorary Members 2022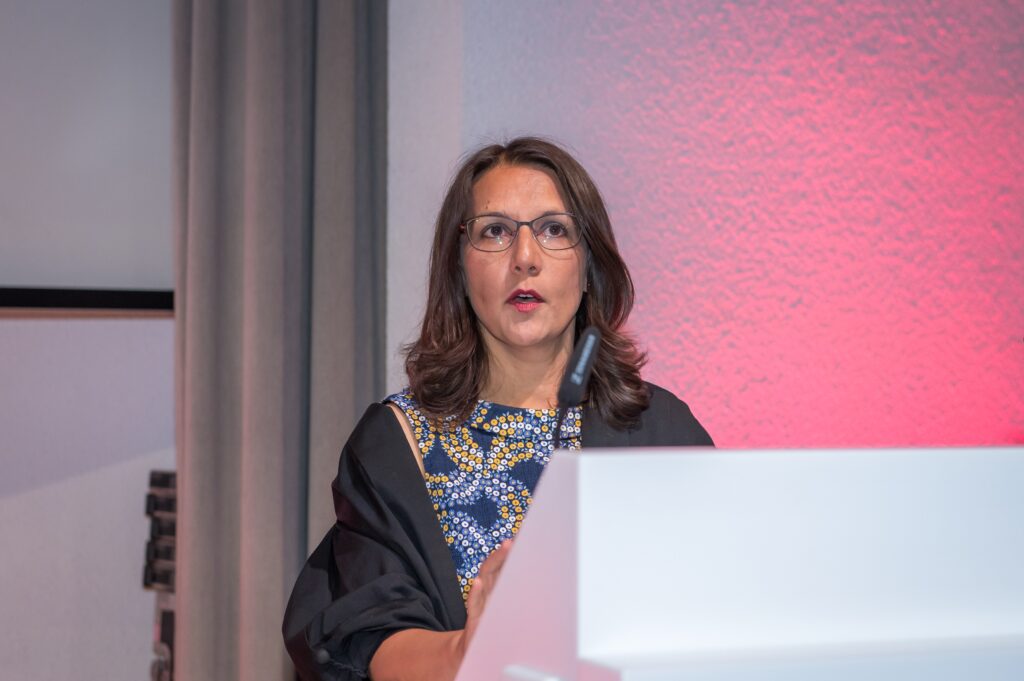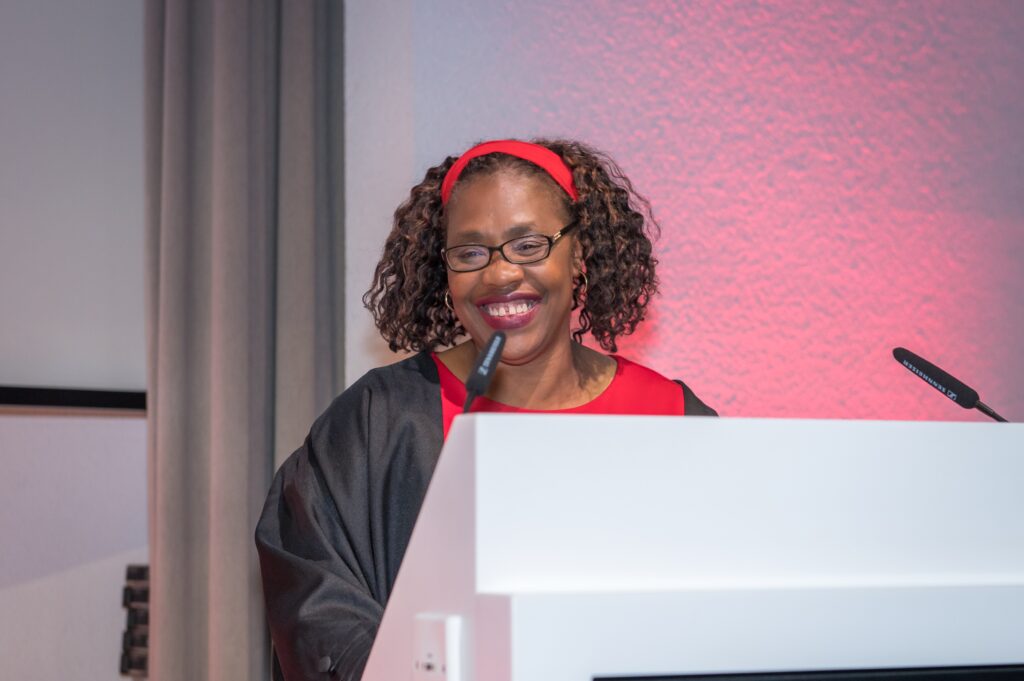 Members by Distinction 2022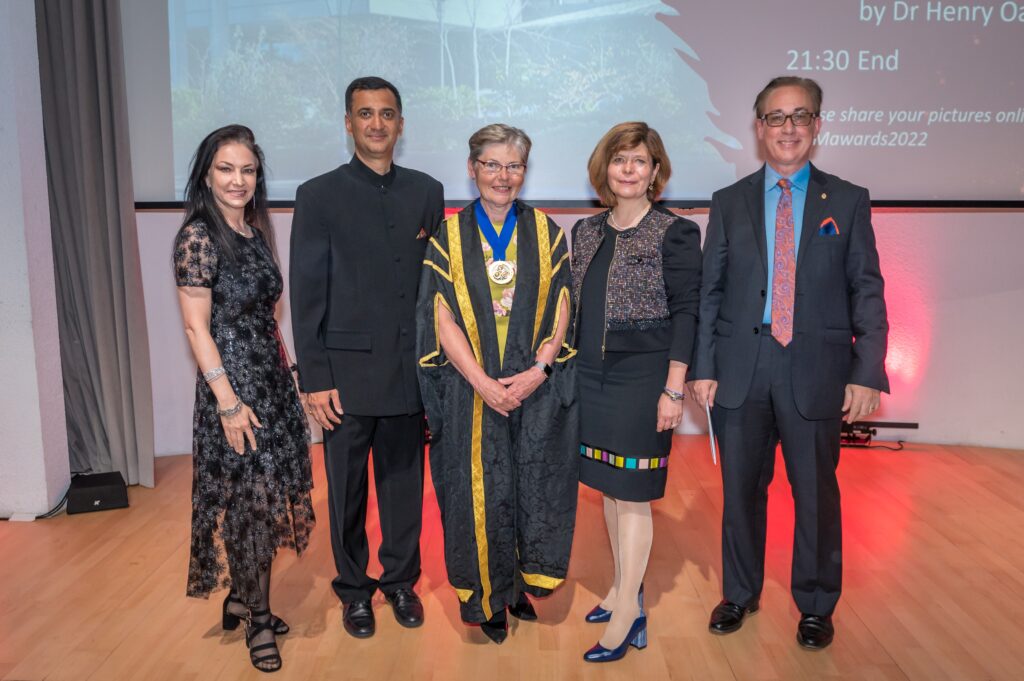 Fellows (FFPM) 2022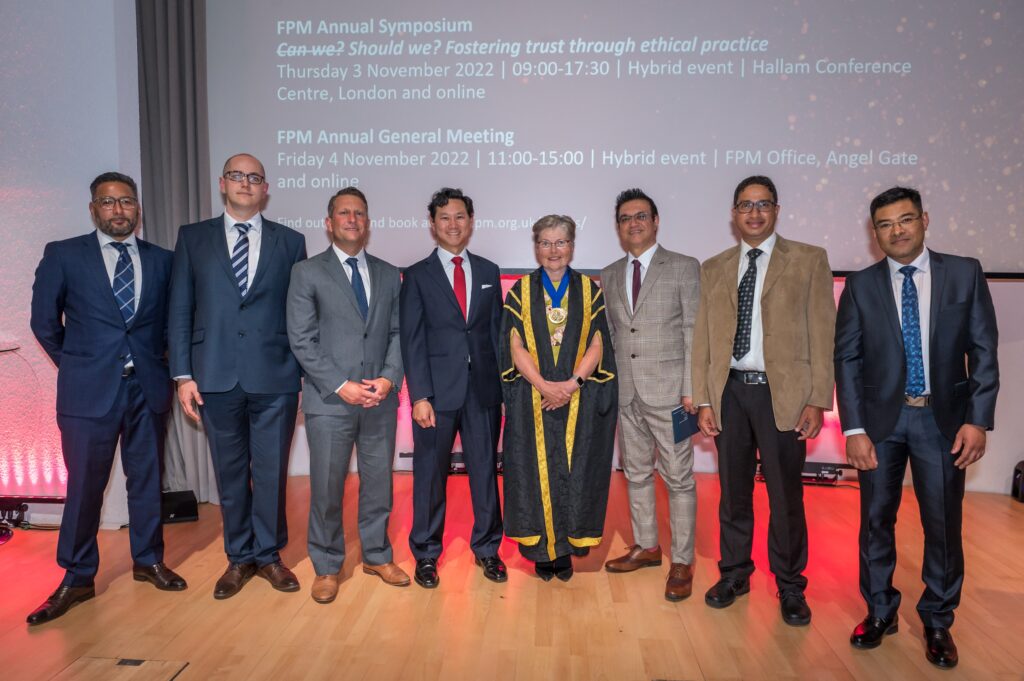 Members (MFPM) 2022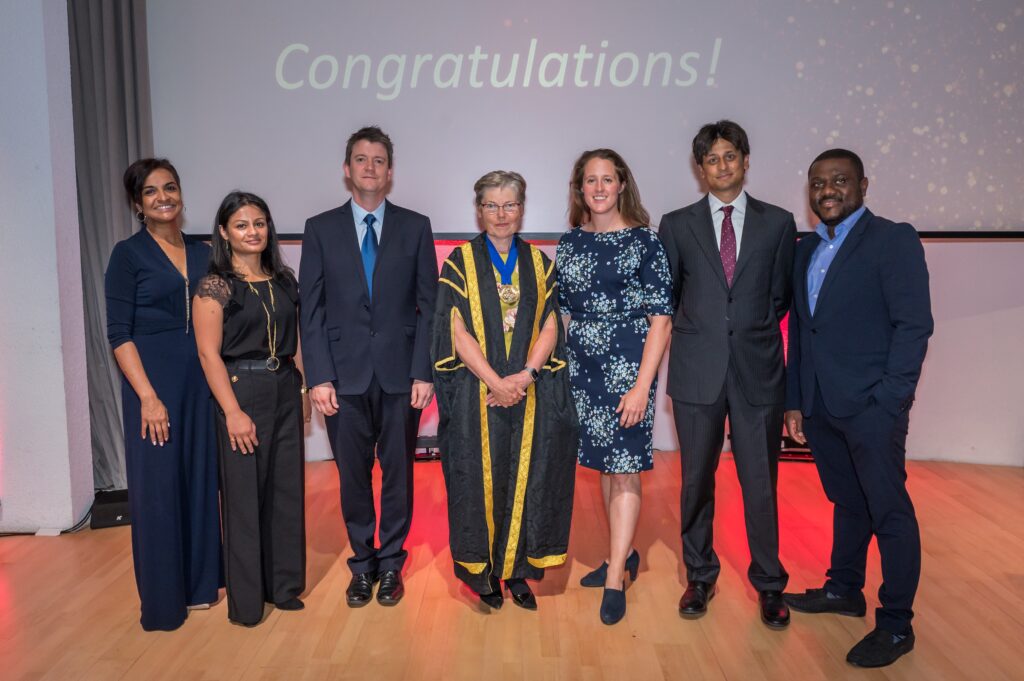 Specialist Registrants 2022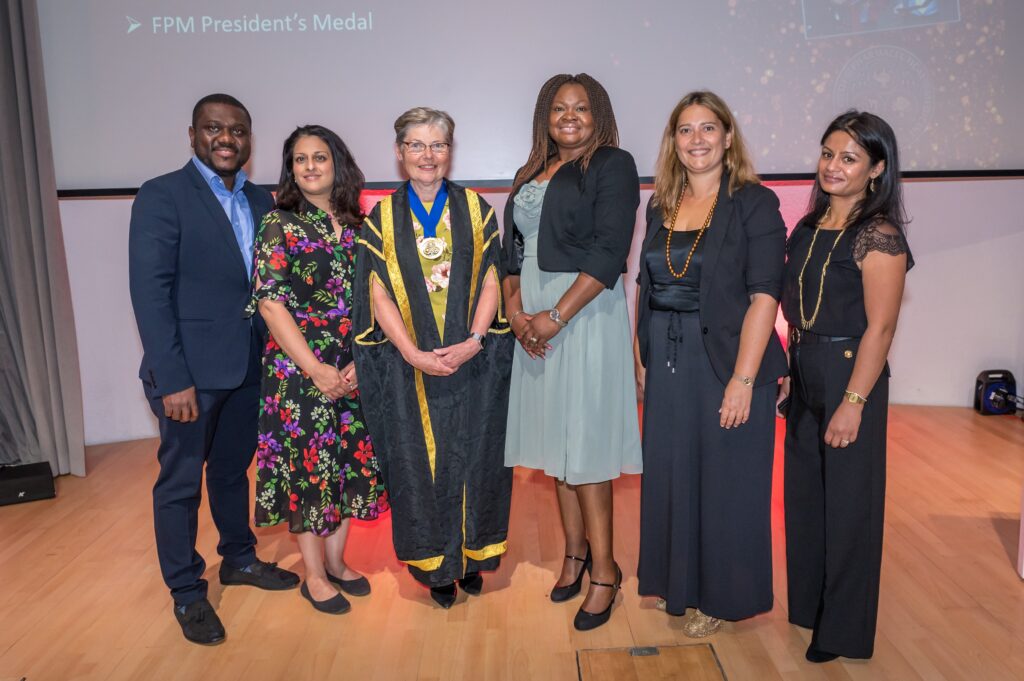 Volunteer Award 2022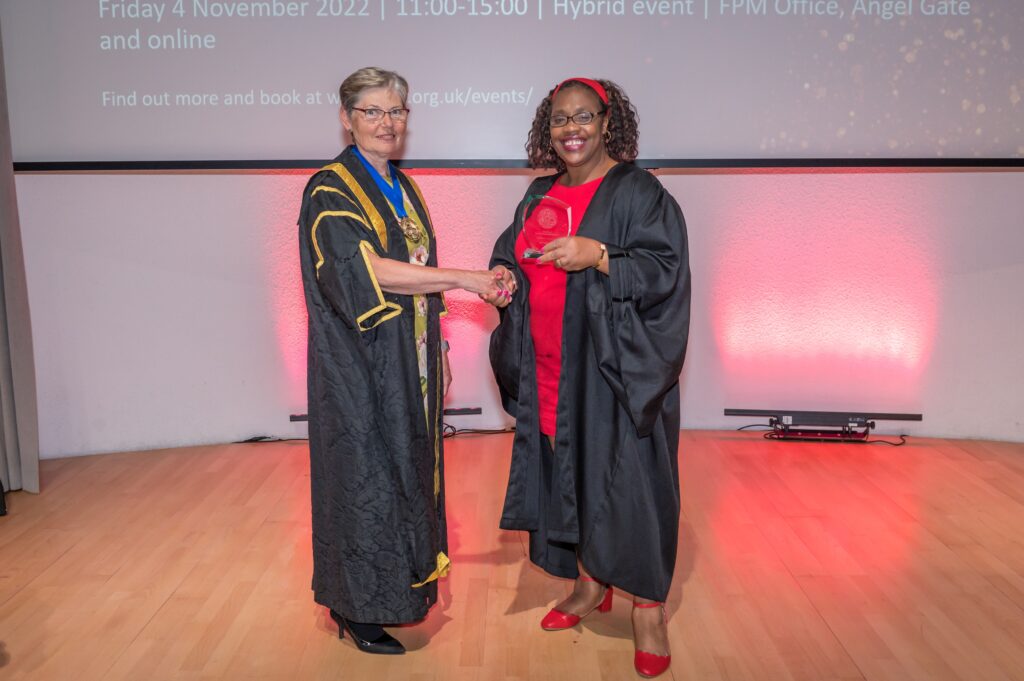 President's Medal 2022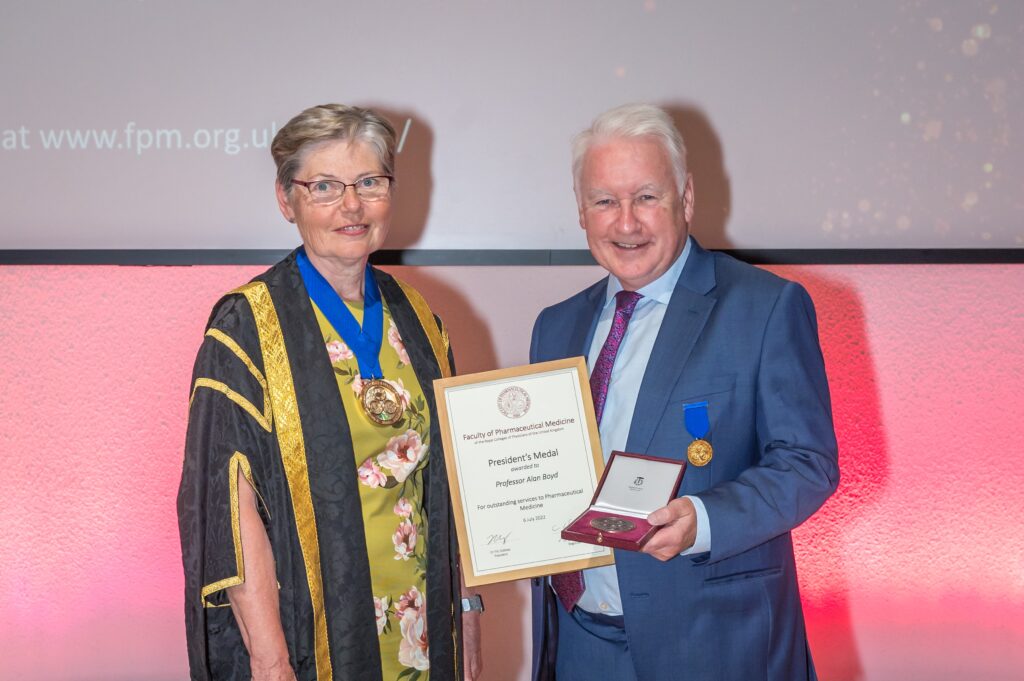 FPM awardees and guests enjoying the drinks reception in RCP's Medicinal Garden