Professor Alan Boyd is awarded President's Medal
Posted on: Wednesday 6 July 2022
FPM is delighted to announce the awarding of the FPM President's Medal 2022 to Professor Alan Boyd.
Professor Alan Boyd
"It is an enormous honour and privilege to receive the President's Medal from the Faculty, the highest honour that the organisation can bestow.
However, I do feel a bit of a fraud and happy to explain why. The President's Medal was inaugurated many years ago, but when I was getting to the end of my presidency in 2018, I discovered that the medal had not been awarded for a period of about 10 years and I felt that I should do something about this. Therefore, I decided to reintroduce the Medal and following discussions with the Faculty Board of Trustees, the first of the new awards were made in 2019. However, I do want to make it clear that there was no self interest here in reintroducing the medal, as I never had the expectation of it ever being awarded to me.
I have been associated with the FPM since its inception in 1989, as I have always believed that our specialty of Pharmaceutical Medicine and the activities we undertake should be conducted to the same standards that apply to any other clinical specialty. I am therefore extremely proud that having worked with many like-minded colleagues over the years, we have achieved this and now have the equivalent standards in place to our clinical colleagues that all Pharmaceutical Physicians in the UK are expected to operate by and which interestingly, many other countries are now emulating.
During my career as well as being involved in the development of medicinal products including new treatment approaches like gene therapies, I have also had a strong interest in the education and training of future pharmaceutical physicians. This interest has then allowed me to participate and lead the various committees within the FPM devoted to education and training and to shape what we needed to do. In addition, through BaxterBoyd and subsequently the Boyds Training group, I have been able to support and guide well over 300 trainees to acquire the knowledge to take and pass the DPM examination. It is now very satisfying to see where many of the trainees that I worked with now hold senior positions within industry and the regulatory agencies. Also, I am very pleased that I have been able to pass onto the FPM the training programme that I had developed. I know its in good hands now and am reassured that it will be the foundation for other programmes to be developed, something I was not able to achieve when I was President.
I have had an amazing career but I would not have been able to achieve what I have done without the support, guidance, counselling and encouragement of a multitude of people, too many to name, so to everyone who helped me along the way, can I say thank you. Specifically, I would like to thank all the people I have worked alongside with the many medicines development programmes that I have been involved with and this includes my current team at Boyds.Can I also thank the whole team at the FPM led by Marcia Philbin for the support that they have also given to me. Finally, I would like to thank Sharon McCullough and Flic Gabby, two great colleagues and friends, for nominating me for this award which was totally unexpected.
So, thank you to the FPM for this recognition, it really means so much to me."
Professor Alan Boyd
A Past-President and Fellow of the Faculty of Pharmaceutical Medicine, Professor Alan Boyd is a Consultant Pharmaceutical Physician working as the CEO of Boyd Consultants Ltd. He is a graduate in Biochemistry and Medicine from Birmingham University, a Fellow of the Royal Society of Biology and the Royal College of Physicians and an Honorary Fellow of the Faculty of Forensic and Legal Medicine. Following post-graduate training, he joined the pharmaceutical industry and worked for Glaxo, ICI and Zeneca where he ultimately became the Global Head of Medical Research. In 1999 he founded Ark Therapeutics Ltd in the UK as the R & D Director, one of the first companies in the world devoted to the development of gene therapy.
In April 2005, he founded Boyds to aid and support life-science companies and universities develop their research ideas into potential medicines and currently works with organisations from Sydney to San Francisco. His experience in medicines development and regulatory affairs is recognised globally and he has been closely involved in bringing around 15 prescription products to market across a wide range of therapeutic areas, including gene therapy-based medicines and a COVID-19 vaccine.
In November 2009 he was appointed an Honorary Professor at the University of Birmingham Medical School, in recognition of my expertise in medicines development. In April 2018, his consultancy company was awarded a 'Queens Award for Enterprise' for the work they have done on a global basis particularly related to the development of gene therapies. He is currently a Non-Executive Director on the Boards of three life-science companies and was recently the Independent Clinician Trustee on the Board of Trustees at the Academy of Medical Royal Colleges.
In May 2021, he was awarded the Fellowship at the Academy of Medical Sciences, UK for his contributions to medical science and medicine.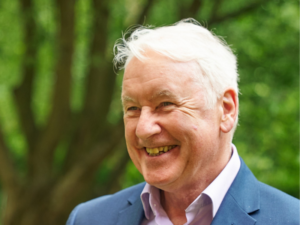 The President's Medal
Significant achievements and innovations in our field do not always receive the recognition they deserve. The FPM President's Medal is the highest honour FPM can bestow, this award recognises exceptional individuals who have gone above and beyond to deliver fundamental and transformational change to the field of pharmaceutical medicine.