Professor Penny Ward wins FPM Volunteer Award
Posted on: Wednesday 6 July 2022
FPM is delighted to announce the awarding of the FPM's all new Volunteer Award 2022 to Professor Penny Ward.
"It is truly an honour to have been nominated for – and an even greater honour to have been awarded – the very first Faculty Volunteer Award this year. I have been very fortunate in my industry career and enormously enjoy my activities as an educational supervisor, revalidation appraiser and working with my fellow committee members and policy experts in FPM, so am now more than doubly rewarded for this by being the first recipient of this award. The FPM – as all colleges and Faculties – relies heavily on the good will and hard work of members and fellows giving generously of their time and energies to help with the workload. This award is a recognition for all the FPM volunteers whose activities make this Faculty what it is. I will look forward to congratulating the many future recipients of this new award in the coming years."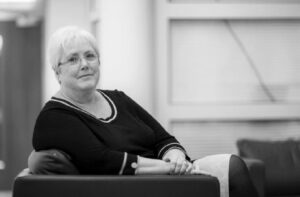 Professor Penny Ward
Penelope (Penny) Ward joined the pharmaceutical industry in 1991, having previously worked in clinical and academic medicine specialising in Obstetrics and Gynaecology. Her industry work has resulted in the approval of multiple medicines for infectious disease, cancer, osteoporosis and inflammatory disorders which are used worldwide. She has also contributed to the switch of suitable medicines from prescription only to 'over the counter' use in the UK, US and Europe. Within the RCP Faculty of Pharmaceutical medicine she chairs the Education and Standards Committee, which sets standards for postgraduate specialty training in pharmaceutical medicine, and the Policy Expert Group which has contributed to several consultations on amendment of the Human Medicines Regulation in the wake of Brexit and the government response to the COVID pandemic. She helped lead FPMs response to the pandemic by publishing several extensive 'blog' articles which resulted in a body of accessible information which has contributed to public understanding of COVID-19, vaccines and treatments. She is visiting Professor in Pharmaceutical Medicine at Kings College, London where she helps to train new generations of clinical and medical scientists and is an IFAPP Global Fellow in Medicines Development.
"The Volunteer Award is given in recognition of outstanding efforts and contributions that have helped FPM achieve excellence in our mission to advance the science and practice of pharmaceutical medicine.
FPM is fortunate to have many volunteers who are passionate about the medical speciality of pharmaceutical medicine and have a deep sense of duty to share their time, knowledge and skills to educate others, promote the specialty and contribute to the ongoing development of standards and ethics. There are many benefits to volunteering including being able to connect with peers, extend your network, learn new skills and to develop as an individual. I am delighted that FPM has introduced the new Volunteer Award to provide an opportunity to say thank you to all our volunteers who support us to deliver much of the work in FPM. We could not achieve our success without you so personally, I want to say thank you to all of FPM's volunteers. Thank you, thank you, thank you."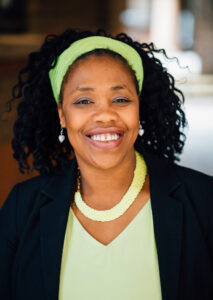 The FPM Volunteer Award
The FPM Volunteer Award is given to an individual in recognition of consistent and/or outstanding efforts and contributions that have helped the FPM to achieve excellence in our mission to advance the science and practice of pharmaceutical medicine.
Nominating someone is a wonderful opportunity to give recognition to an individual whose contribution to FPM has gone above and beyond, or has had a significant impact on our work as a charitable and professional membership body.