Back to training: A reflection on my first year of PMST
Posted on: Tuesday 28 February 2023
Author: Adam Hexter
In this blog I reveal my reasons for doing PMST and reflect upon my first year back in medical training. I hope this blog is of interest to anyone currently on the fence regarding PMST.
The views and opinions expressed in this blog article are those of the author and do not necessarily represent that of his company or FPM.
Why on earth would anyone who has just left clinical-academic training in orthopaedic surgery, with a PhD hot off the press, choose to do more medical training?
That is what my friends training in oncology, gastroenterology and cardiology asked me in astonishment when I announced I had started Pharmaceutical Medicine Specialty Training (PMST).
My friends were even more surprised to hear that PMST would actually lead to a certificate of completion of training (CCT) and entry in the specialist register, comparable with their own path!
My route back to medical training
Since I joined the pharmaceutical industry in November 2020 to work as a medical advisor I have not looked back. I was drawn to medical affairs by the chance to leverage the skills gained from clinical-academic training to benefit patients at scale. However, after a few months I noticed a nagging feeling, which I realised was unfinished business with medical training. Therefore, when a colleague told me about PMST and the chance to have accredited training in pharmaceutical medicine I was intrigued!
After putting a business case to my company and gaining their support, I applied for PMST in October 2021, had an interview in December 2021 and re-entered medical training in January 2022.
How did I approach the first year?
My official start date for PMST was New Year's Day. I must confess a couple of weeks passed before I looked at the curriculum. But after the dust had settled on the New Year I snapped into gear.
I learned I would be working on the new 2021 PMST curriculum that focused on things called capabilities in practice or CiPs for short. I learned that the new curriculum places increased emphasis on workplace-based assessments (WPBAs) rather than attending mandatory external courses. I learned there were three new WPBAs that I would need to get my head around: the Pharmaceutical Medicine Assessment Tool (PMAT), the Observation Assessment Tool (OAT) and the Quality Improvement Project Assessment Tool (QIPAT).
With time, it became clear that the OAT is about being observed in the workplace (e.g. delivering presentations, chairing meetings), the QIPAT related to a quality improvement activity and the PMAT is an opportunity to demonstrate my application of medical knowledge in a pharmaceutical setting.
Familiarising myself with the workings of the trainee e-portfolio was initially slow, despite it having a similar appearance to the one from my surgical training. To help with the learning curve, I found the following FPM guidance documents very helpful:
Like most things, it all became much clearer when I started having a go at filling in the forms. To keep track of my progress, I created an Excel spreadsheet showing which WPBAs addressed each of the CiPs. This was very helpful because over time I could see patterns as to which CiPs I had less evidence for so I could tailor my choice for future WPBAs accordingly to plug the gaps.
When I learned my progression against the CiPs would be reviewed at an Annual Review of Competence Progression (ARCP), memories came flooding back of rushing across London for my old surgical ARCPs. Nevertheless, I have just had my first ARCP, which on the whole was a positive experience. Although similar, with a Form R Part B etc, compared to my surgical ARCPs it was less onerous, held remotely and  easier to fit in around the day job.  Also, I thought it was really reassuring that they provided a provisional outcome in advance of the ARCP to settle any nerves.
"When a colleague told me about PMST and the chance to have accredited training in pharmaceutical medicine I was intrigued!"
Strategies for tackling CiPs that did not fall within the remit of my day job?
As a medical advisor and final signatory, I quickly developed a wealth of evidence from activities such as advisory boards, educational meetings, congress etc. Nevertheless, I realised there were some areas of the curriculum that I did not encounter much as part of my day job.
To address this, I reached out to colleagues in my company in drug safety, regulatory affairs and drug discovery who I found were very happy to help. I organised one-to-one meetings and gained knowledge by discussing on-the-job case examples. For instance, I reviewed drug safety reports for my company's products, I discussed the route of market authorisation for certain drugs and explored the drug discovery techniques used for drugs in the company pipeline.
Despite the new curriculum reducing the need for external courses, I attended two FPM-approved external courses. First, I attended the Back to Basics in Pharmacovigilance course by the Drug Safety Research Unit, which was held remotely. Secondly, I attended the Statistics and Data Management in Practice course by RK Statistics, which was held in person. It was very enjoyable meeting other trainees and hearing about their experiences of pharmaceutical medicine.
What is the Diploma of Pharmaceutical Medicine (DPM)?
One of the main hurdles in PMST is the Diploma in Pharmaceutical Medicine (DPM) exam, which one must pass before you can complete PMST and be awarded the CCT. The DPM exam affirms knowledge and expertise in pharmaceutical medicine and, similar to other specialties with their royal societies, passing the exam opens the opportunity to become a Member of FPM and, ultimately, a Fellow of FPM.
Reading the syllabus in the dark, gloomy days of January was very daunting indeed! It contained many areas that I was not exposed to in my day job. I remember thinking how broad it was, ranging from non-clinical testing to drug regulation and drug safety to pharmacoeconomics. But this motivated me to get started to sit the exam in my first year because I knew my broadened knowledge would make me a more rounded pharmaceutical physician. After much hard work and six months of revision as part of an exam study group, as well as attending FPM's DPM training programme, I was delighted to pass all three papers of the DPM exam in my first sitting! Sitting all three exams at home with remote invigilation was really convenient and a totally different experience to my prior membership exams in surgery!
How else did I get involved at FPM this year?
I was the first guest host of the first FPM Journal Club in 2022 and used this as an opportunity to learn more about novel clinical trial designs (umbrella, basket and seamless phase II-III studies). Presenting to my peers reminded me of my prior days in the NHS and made me feel part of a medical specialty. Now I was familiar with the WPBAs, I also used it as an OAT and in addition it was good preparation for the critical appraisal paper of the DPM exam.
Another highlight of my first year was the FPM Education Day, themed on real world evidence and its use in pharmaceutical medicine. This was my first in-person event at FPM and provided an opportunity to network with pharmaceutical physicians at different stages in their career and different companies. There were also some useful lunchtime sessions on drug safety, which helped with my DPM preparation, as well as a useful PMST trainee workshop providing guidance on WPBAs.
Finally, from speaking to my friends in other specialties, I realised awareness of pharmaceutical medicine as a training programme remains very low. To help address this, I joined FPM's Trainees Committee to promote the benefits of PMST and encourage more clinicians to join our specialty.
What are the pros and cons of PMST?
For me, the benefits of PMST outweigh the drawbacks. The main pros are:
holistic, structured training with a pathway to full accreditation on par with other medical specialties,
many pharmaceutical physicians have blind spots – I certainly did. PMST and its curriculum and DPM syllabus allows you to address these and gives you working knowledge of the functions you do not work in. For instance, in medical affairs, PMST gives insights into drug safety, clinical development, drug discovery etc,
PMST helps you prepare for the DPM,
the ARCP acts as your annual, revalidation appraisal whilst on PMST, and
feeling part of a specialty. It is easy to get isolated as a physician in pharmaceutical medicine, especially in smaller companies and those who have started virtually during the pandemic.
Without doubt, the downsides centre around the time and need for sustained commitment to ongoing study. The main cons are:
the need for personal organisation and self-discipline to keep on top of the WPBAs and e-portfolio and this must be sustained over four years. Things are more challenging if your day job is busy and there is limited protected time for professional development,
opinions on the value of PMST vary company-to-company and depending on the company you may need to be proactive in securing their support, both financially and in terms of commitment to your protected time for courses and exams. Some companies do not know what PMST is and question its purpose, and
another thing to consider is whether your company has an internal PMST educational supervisor. If not, an additional step in the application is to organise for one, which might add further costs to your training.
The elephant in the room… why not do the DPM alone?
Amongst my peers there is a school of thought that you can plug the knowledge gaps by sitting the DPM exam without completing PMST. However, having done one year of PMST and truly squeezed the juice out of the experience I disagree with this approach. Rather than the DPM alone, which addresses knowledge only, PMST provides an apprenticeship that leads to formal recognition of the depths of skills and experience that a pharmaceutical physician has acquired.
"PMST provides an apprenticeship that leads to formal recognition of the depths of skills and experience that a pharmaceutical physician has acquired."
Does PMST influence career progression in pharmaceutical medicine?
From conversations with peers on the industry, my understanding is that the big companies in the UK look favourably on having PMST. Whereas small companies and non-UK companies are not as interested and it rarely features on desired qualifications for jobs.
Nevertheless, I would imagine that the education PMST gives you will, albeit indirectly, help with career progression. For instance, helping with answers at job interviews but above all, making your contribution during work more meaningful and impactful.
Closing thoughts
For me, the COVID-19 pandemic has put our industry "front and centre" and raised its profile with the public. PMST represents a pathway to excellence in the practice of pharmaceutical medicine and symbolises that I am a doctor committed to enhancing the health of wider society.
My anticipated CCT date is December 2025, which is similar to my friends finishing in oncology, gastroenterology and cardiology. Hopefully if all goes to plan, we can plan a joint celebration to mark our entry in the specialist register together!
My advice: if you have not developed an aversion to exams and portfolios from your time in clinical medicine and retain an interest in engaging in professional curiosity and education beyond your immediate job role, then PMST might well be for you.
About the author
Adam has worked in pharmaceutical medicine since November 2020. He started out as a medical advisor at Eisai and now works as a Senior Medical Manager in haematology and oncology at Amgen. Adam has just started his second year of the PMST programme and is also a member of FPM's Trainees Committee.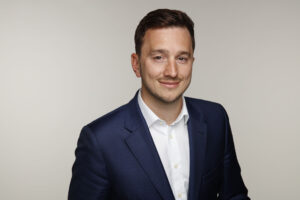 Read more blogs about PMST