Book onto FPM's Training Programme for the DPM and CPM
Posted on: Friday 18 February 2022
FPM's training programme provides additional learning support to anyone preparing for the DPM and CPM examinations. The series begins in March, with the first module running on Drug Safety and Pharmacovigilance (10 – 11 March 2022).
The booking deadline for this module is 13:00 on Tuesday 8 March 2022.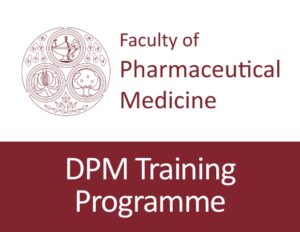 For more information
Course dates
Fees
Learning materials
About the programme
The programme teaches the syllabus of Pharmaceutical Medicine Speciality Training with a focus on the areas most relevant to the CPM and DPM exam, however the programme is open to anyone who wishes to improve their knowledge in a specific area, not just examination candidates.
Attendees can book one, several or all modules as their educational training needs dictate. Modules will run annually and attendance can be spread flexibly over multiple years as required.
Training is delivered via Zoom, with regular screen breaks scheduled in throughout the day and a one hour lunch break.