2021 PMST Curriculum Q&As
Posted on: Wednesday 12 January 2022
FPM is hosting two informal Q&A sessions about the 2021 PMST curriculum. These sessions are a good opportunity for pharmaceutical medicine trainees, who are following the new curriculum, and their educational supervisors to learn more about the curriculum, ask our panellists questions and share initial approaches to using the curriculum.
Our Q&A panel will include Professor Peter Stonier, FPM's Director of Specialty Training, and Dr Sharon McCullough, chairperson of the Specialist Advisory Committee on Pharmaceutical Medicine. The Q&A sessions are also open to pharmaceutical medicine organisations and doctors considering undertaking PMST.
These online sessions will take place via Zoom at 12:00 – 13:30 (GMT), Tuesday 22 March 2022 and at 12:00 – 13:30 (GMT), Thursday 24 March 2022. The sessions are free to attend.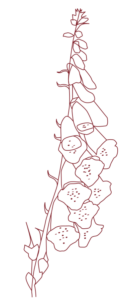 Register now
Bookings close 17:00 (GMT) 21 March 2022, and 17:00 (GMT) 23 March 2022
These sessions are CPD eligible