Workshop 3 – The Digital Opportunity for Medical
Wednesday 17 June 2020
16:00 - 17:30
Summary:
 Digital encompasses a wide spectrum of activities that can be done by different company departments with many external stakeholders. Medical is one department that is often very well placed to lead digital projects that enable collaboration with external stakeholders. In this workshop we will have a look at a range of digital activities and discuss which might hold the greatest opportunity for Medical teams the health professionals and patients they work with.
Learning objectives:
Discover inspiring new digital ways to engage with key stakeholders.
Understand how the ABPI Code applies to digital activities.
Take practical steps to get going.
We have closed bookings. See our Terms & Conditions for booking and please note our privacy policy.
Joining instructions will be sent to attendees no earlier than Friday 12 June 2020.
If you have any queries, please email fpm@fpm.org.uk.
Meet your facilitator - Dr Felix Jackson
Founder and Medical Director of medDigital and medCrowd. Felix is a doctor and entrepreneur developing digital technology for health and care. He trained as an Anaesthetist leaving clinical practice to start medDigital and medCrowd.
medDigital are specialists in digital communications with expertise in healthcare. We combine insightful science with seamless digital communications to overcome healthcare challenges and transform patient lives.
medCrowd is the instant messenger for health and care that keeps everyone in touch while protecting confidential information to the required standards, launched on the DigitalHealth.London's Accelerator in 2017.
Felix is particularly enjoying being part of how digital is transforming health and care for the better.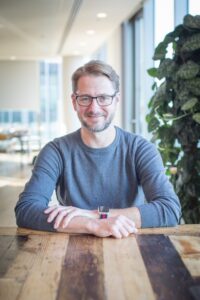 About FPM Education Week
Message from the event chair, Dr Asad Khan
More from FPM Education Week 2020