Special Populations in PHEs (II): Rare Diseases
Wednesday 29 July 2020
16:00 - 17:00
Re-watch the webinar
Special Populations in PHEs (II): Rare Diseases
Introduction
This webinar examined the impact that COVID-19 pandemic has had on people living with rare diseases (including access to medicines and research in rare disease). It addressed the following questions:
What has been the impact on development and access to medicines for people living with rare diseases during the COVID-19 pandemic? What can be done better?
Are people living with rare diseases sufficiently considered in the responses to a Public Health Emergency? What are the unmet needs?
How can pharmaceutical medicine and the rare disease community continue to foster clinical research and innovation for people living with rare diseases during a Public Health Emergency?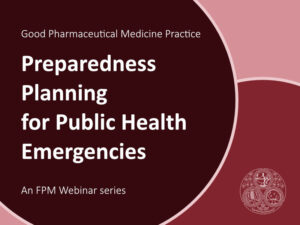 This webinar is part of our series on Preparedness Planning for Public Health Emergencies.
Meet the speakers
Moderator:
Dr Zoya Panahloo, Member of the Ethics & Practice Committee, Faculty of Pharmaceutical Medicine, United Kingdom
Panellists:
Tanya Collin-Histed, CEO, International Gaucher Alliance, United Kingdom
Professor Huma Arshad Cheema, Paediatric Gastroenterology-Hepatology & Nutrition, The Children's Hospital & Institute of Child Health, Lahore, Pakistan
Dr. Heather Lau, Neurogeneticist and Paediatric Neurologist, New York University School of Medicine, USA
Emily Crossley, Co-founder and Joint CEO Duchenne UK, United Kingdom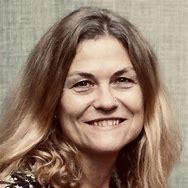 Tanya Collin-Histed
Tanya Collin-Histed became involved in the Gaucher world in 1996 when her daughter Maddie was diagnosed with Type 3 Gaucher disease. A year later she became a Trustee for the UK Gauchers Association and started to support patients and their families with Type II and III Gaucher Disease through family conferences, information booklets and proving friendship and emotional support. In 2001 Tanya received the Alan Gordon Memorial Award in recognition for her work with Neuronopathic Gaucher disease and her support to families. In 2003 Tanya became the national development manager for the UK Niemann-Pick Disease Group, the charity's first ever employee. However, in 2005 she took up the post of Executive Director of the Gauchers Association UK and was in this post, as Chief Executive until July 2018 when she resigned to take on the role of Chief Executive Officer (CEO) for the International Gaucher Alliance (IGA) on a full- time basis. Tanya took up the position as a Trustee of the UK Gauchers Association in October 2018. Tanya has been the part time CEO of the IGA since 2008 and underpins all of the activities of the IGA from their UK office. Tanya's main responsibilities within the IGA are supporting patients globally to access treatment through compassionate programmes in partnership with Pharmaceutical Companies and supporting evolving patient's groups in countries across the globe.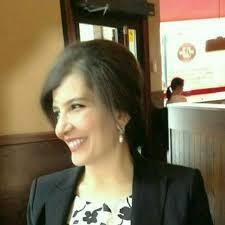 Professor Huma Cheema
Professor Huma Cheema, Professor and Head of Pediatric Gastroenterology and Hepatology Department at the Children's Hospital and the Institute of Child Health Children's Hospital Lahore Pakistan, a Center of Excellence for the treatment of Lysosomal Storage Disorders (LSD). Prof Cheema completed her training in Hepatology at University College London Hospital and has worked tirelessly over several decades to help raise awareness of people living with Rare Diseases in Pakistan, being involved with several international collaborations, publications and research projects to help improve the lives of her patients. She was awarded with the Recent Advances in Rare Disease (RARD) Honorary Award 2019 for her lifelong dedication to research, global patient care and clinical counselling in the field of rare diseases.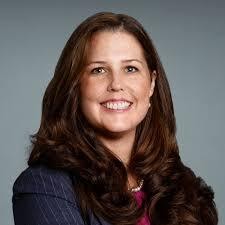 Dr Heather Lau
Dr Heather Lau, M.D. M.S. is a board-certified neurologist with special qualifications in child neurology. Dr. Lau received her bachelor of science with honors from Cornell University and a master of science in biochemistry and molecular biology from New York Medical College. She went on to receive her doctorate of medicine from the University of Rochester. She trained in pediatrics at Montefiore Medical Center and completed her child neurology training as well as additional fellowship training in neurogenetics from New York University. Dr. Lau is currently an assistant professor in Child Neurology at NYU School of Medicine and the Director of the NYU Lysosomal Storage Disorders Program at NYU Langone Health. She maintains a large and diverse practice of patients with rare, inherited disorders of the nervous system with a special interest in lysosomal storage disorders and leukodystrophies. Dr. Lau is actively engaged in clinical research and has been a principal investigator for over 20 interventional trials and disease registries evaluating enzyme replacement therapies, small molecules, and gene therapy. She has 19 original peer-reviewed publications and over 30 published abstracts in this field of medicine.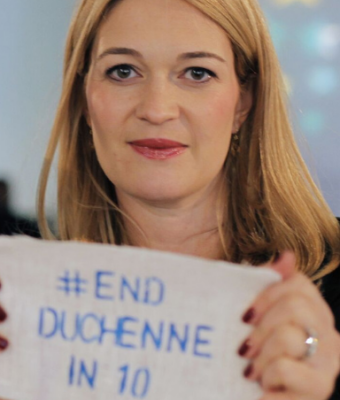 Emily Crossley
Emily Crossley is the co-founder and CEO of Duchenne UK. She graduated from Oxford University with a degree in modern history and became a reporter and anchor for Channel 4 News and CNN International. After her son was diagnosed with Duchenne Muscular Dystrophy (DMD), she set up the Duchenne Children's Trust. The charity joined forces with Joining Jack and is now Duchenne UK. In 8 years Duchenne UK has committed £15 million to fund effective treatments for DMD, including providing seed funding for Gene therapy, and funding clinical trials which are now on-going. The charity set up the DMD hub, a network of clinical trial sites in the UK. In 2019, Duchenne UK won the EURORDIS Black Pearl award for Project Hercules, a ground-breaking global collaboration to bring companies together to create the evidence based needed for Health Technology Assessment. Emily has advocated on behalf of patients around the world. She has represented the patient community in meetings at the EMA, the MHRA, the FDA and NICE. She has spoken at Parliamentary meetings and was praised in Hansard for the charity's work, by the former Minister for Life Sciences, George Freeman MP. In 2017 she was honoured with a Points of Light award by the Office of the Prime Minister which recognises outstanding individuals who are making change in their community.
Meeting report
Dr. Zoya Panahloo: Although individually rare, affecting only a few hundred to several thousand people, rare diseases collectively affect an estimated 30 million people in Europe and 300 million worldwide. Not surprisingly, the Covid-19-pandemic has exacerbated many of the challenges already faced by the community. People living with rare diseases are among one of the most vulnerable populations during a public health emergency 
  The four panellists were welcomed, each of whom in their own way have made significant global contribution over many years to improving lives of those living with Rare Disease and been central figures in supporting patients with rare diseases to navigate their way through this PHE. 
Question to Dr Heather Lau- What has been the impact of the COVID-19 pandemic on your practice, research activities and rare disease patients?  
Dr Heather Lau explained that when the pandemic initially hit NYC in March 2020, it was an unsettling time for healthcare workers and their patients with rare diseases. The risks for rare disease patients were largely unknown. In the first week alone several hundred calls were made to contact as many patients and their families as possible 
Clinic visits were also an issue stated Dr Heather Lau. Patients were afraid to travel to and from the clinics,  most of them having been told to shelter at home.  Remote video visits and consultations were commenced. Administering infusions were a bit more difficult as clinic based infusions and home-based infusions were complicated, in different ways. The pharmaceutical companies helped Dr Heather Lau in reaching out to the nurses and infusions centres. To limit the risk of exposure it was ensured that the use of Personal Protective Equipment (PPE) was properly implemented. Measures were also put in place to separate the rare disease patients from potentially being exposed to other patients and healthcare workers.  
In the research area, within the NYU system Dr Heather Lau explained that all the investigators were brought together to discuss how to safely conduct clinical trials during the pandemic. They assessed the risks and benefits of continuing a study, and then looked to reduce the risks. Exposure could go in both directions. Initially there was limited PPE and certain areas of the clinic were shut down. Dr Heather Lau explained that they asked themselves the question of how can we reduce risk? Remote monitoring, phone visits, and telnet visits with trial subjects were introduced and ways of making the patient and subjects more comfortable were explored. Dr Heather Lau described how they worked with their IRBs to discuss adaptations to the studies and wherever possible prevent the need to halt studies. It was up to the investigator to assess feasibility of a modified approach. Dr Heather Lau explained how they had learnt how to adapt assessments requiring close contacts with the trial participants. In real time, trying to maintain research and clinical care within a framework where hospital facilities and treatments had dramatically changed was challenging. 
Dr Heather Lau summarised that they anticipate another wave of Covid-19 and will apply lessons learned. 
Question to Tanya Collin-Histed – how have the unmet needs for people living with Gaucher Disease been supported during the Covid-19 pandemic? 
Tanya Collin-Histed thanked the team and provided brief overview of the International Gaucher Alliance with global membership.  Tanya Collin-Histed explained that the IGA had to identify what their role should be, as a global organization, in terms of the pandemic. The IGA decided that their role was to provide guidance and information. The IGA board is made up largely of volunteers, with members allocated to different countries. IGA board members reached out to different countries to understand how the pandemic was impacting them and put together a document of best practices.  
One of the most important issues for the patient community was access to their treatments. The majority of the patients are on bi-weekly enzyme replacement intravenous infusions. Some patients decided to switch to oral therapy, when allowed by their physicians. Many of the IGA member countries had literally received no communication. Hospitals were shut down and all resources were switched to Covid-19. In some places there was just no access and in some places even no communication. Even home infusion therapy had its own challenges. Some patients were shielding. There were many differences in people's ability to access the medicines that they needed. Some patients are able to self-infuse, some prefer administration by nurses. Tanya Collin-Histed explained that many patients who previously were using nurses for their infusions, now wanted to become independent. The IGA wrote guidelines on how to bring home therapy to all patients from across the globe. This was done through a webinar and document sharing. The IGA reached out to the global pharmaceutical companies to get their assurances in writing. One of the most important things was for patients to understand their vulnerability and the level of risk they had . The IGA attempt was to have one voice directly from experts to patients. For example Should I shield or should I not shield. There were different messages coming out. Where there was a difficulty in communicating, the IGA looked to the experts for guidance. The national organizations worked together with all the clinical leads to have regular webinars to try to keep people up to date, continually providing expert support to the community. 
Question to Emily Crossley- how has the health of people living with DMD been affected during this COVID-19 crisis?  
Emily Crossley, joint CEO of Duchenne UK explained some of the challenges: they were part of a repurposing trial in 9 countries, but when the pandemic hit, they had a hard time meeting recruitment targets. Patients had not been able to go to clinics for their functional outcome tests. The clinical site then stopped all clinical trial visits, so it was not always easy to see how children were reacting to the treatments received in the trial. Duchenne UK are focused on research and ended up doing weekly webinars just to inform patients. The government did not seem to find the time to address the needs of the children, but the government did take time to downgrade the responsibility of local health authorities for supporting children with special needs. This was a large disappointment to children. As with many rare diseases, in the Duchenne population, patients did have consistent access to medicine. They put clinical care first but this was sometimes detrimental to clinical research. Much of the medical research was put on hold. 
Question to Professor Huma Arshad Cheema – what has been the impact during the pandemic on patients access to their treatments, to accurate information? 
Professor Cheema stated that in Pakistan they have been fortunate during the pandemic where the peak was at 5% and is now going down. The patients are coming from the entire country and some had not been able to receive their therapy. Generally,  the biggest issue has been the overwhelming attention to COVID-19 to a detriment of other health issues. As a result, a lot of children were neglected in other areas such as: routine childhood vaccines, routine health check-ups, and availability of doctors, all suffered. Most of the patients and healthcare workers are available on mobile phone and this provides some consistent emotional support. Some patients felt they were not sure if the doctors would have time for them. There was a great deal of uncertainty and normal care seemed neglected at times. Prof Cheema stated that they probably only treated 22 patients with COVID-19 infection in their hospitals. Yet the entire focus of the government and administration was Covid-19. It was too much Covid-19 focus, even thought we did not have such a high number of Covid-19 patients infected in Pakistan. All the money Prof Cheema and team had applied for to the government, for rare diseases, has been cancelled/denied. Before they was very little support from the government for rare diseases. Now it is close to nothing. The fallout from COVID-19 on  patients will be enormous reflected Prof Cheema. Research has been largely put on hold. Prof Cheema expects a large economic fallout on Pakistan. Home infusions in Pakistan are costly, especially the cost of the nurse. Patients were frightened to travel. All of Prof Cheema patients missed out on their vaccines. Things are now better summarised Prof Cheema, and the patients are beginning to return to the clinics however the  pharmaceutical industry never reached out to offer any assistance. 
Tanya Collin-Histed mentioned that one of the things that the IGA did was to reach out to all of the pharma companies to ask them reach out to the national organizations and clinics. It seems they have done that in many countries and should have done so in Pakistan. Tanya Collin-Histed stated that the IGA found the pharma companies generally supportive and proactive during this pandemic. In the UK there was access to emergency funding to help support our community. 
Dr. Heather Lau: mentioned that in New York there appeared to have been people early on who did not believe that COVID-19 was a problem. Early on Dr Heather Lau reached out to the pharma companies and stated that it seemed to have worked well. They had weekly calls/meetings with pharma.and felt that the companies  were responsive. There were many hospitalized children in Dr Heather Lau's hospital with Covid-19 infection.  The paediatric ICU was at capacity (up to 32 years of age patients were admitted). Dr Lau explained that they did not know how to guide their patients initially. There were other co-morbidities that led to worsening of health. With regards to clinical research Dr Heather Lau and team were able to continue to conduct the research, even in an environment largely focused on COVID-19. Some things slowed down, but  largely they did well. 
Professor Huma Arshad Cheema: explained that her experience was different at her Centre that is a hospital exclusively for children, and there is a separate system for the Gaucher Disease children. In any adult facility one might be more worried about the mix of patients. However in Pakistan, exposure was far less  probably, Prof Cheema explained because it is exclusively paediatrics and because they have systematized patient processing. The patients do not need to wait and they are able to move quickly through the procedures. 
All of Prof Cheema patients were exposed to COVID-19 outside the hospital, not in the hospital. Some patients did temporarily halt but then later resumed their treatment. 
Tanya Collin-Histed: summarised that Access to information was a key learning. Everything changed so quickly. It was keeping up with the changes in information from the government, from patients, and from other sources of information that was difficult. It was important that the IGA as a trusted organization is able  to provide correct and accurate information at all times. 
Dr. Heather Lau: Agreed with Tanya Collin-Histed summary stating that  is what prompted her to organize the webinars. With the novel virus hitting her patients, it was necessary to address risk without causing hysteria. The question Dr Heather Lau tried to balance was how to not instil panic and still care for her patients? Even as healthcare professionals Dr Heather Lau reflected, how do we protect ourselves? 
Emily Crossley: summarised that the implications from the pandemic on Duchenne UK as an organisation focused on research, will be huge and of great concern Emily Crossley reflected that in Duchenne they have hardly any treatments and need more treatments. This pandemic could add significant delay to a disease that does not wait. 
Contribution from Dr. Liesbeth Siderus: commented that we need to know better the risks for daily practice. 
Question on Gene Therapy to all panellists: What will be the impact on clinical research? 
Dr. Heather Lau: emphasised that we cannot have our research slowed down as disease is rapidly progressing in children. Dr Heather Lau summarised that she now feels more confident about how to conduct a clinical trial in a pandemic.  Research will be impacted, but alot has been learnt.and there is a need to move forward as a team. 
Emily Crossley: I agree with Heather. In that these are challenging times. And one cannot simply stop. We are on the brink of some amazing disease breakthroughs and cannot ignore the message.  
Tanya Collin-Histed: This is an exciting time for Gaucher Disease research.  and we need to think about recruitment and how we get patients recruited. We cannot allow Covid-19 to delay recruitment. 
Summary 
Most rare diseases lack effective treatments and there is a great need to continue fostering research and innovation in these populations. The COVID-19 public health crisis poses a threat to the continuation of vital clinical trials in rare diseases. Cancelling or delaying a clinical trial for some rare diseases could be more detrimental than being exposed to the virus in terms of life-expectancy and this research must continue. We have had to learn from this pandemic how better to approach our patients in both care and research frameworks. 
In addition, lack of clear accurate information for patients and carers was highlighted as a consistent issue through–out this public health emergency 
Interim patient survey results from EURORDIS highlights the impact of this pandemic globally. Further research is ongoing via NIH supported Rare Disease clinical research network in US to understand impact of Covid-19 on the rare disease community. >3400 completed interim 24th Jul (5000 by end of Jul). Largest no. responses from Myasthenia Gravis, ALS and eosinophilic oesophagitis (included patients LSD and DMD). Questions remain, do some subgroups of people with rare disease fare better or worse with the virus? Are certain individuals more prone to infection because of their underlying rare condition or disease? 
What this webinar has demonstrated is that we can learn from a Public Health Emergency and that these learnings can improve how we approach clinical care and clinical research. In particular, the rare disease community of patients, healthcare providers, and researchers have demonstrated a capacity to respond, inform, adjust, and adapt in ways that will ultimately improve our approaches to care and research.