Special Populations in PHEs (I): Paediatrics
Wednesday 15 July 2020
16:00 - 17:00
Recording
Watch the webinar in full
Introduction
This webinar examined the evolving challenges to paediatrics during a PHE, specifically during this COVID-19 pandemic.
It addressed the following questions:
How do we approach paediatric clinical research and pharmaceutical medicine during a PHE? Should our approach change?
What are the real needs for children's health during a PHE and how should pharmaceutical medicine respond?
What regulatory and ethical considerations needs to be reviewed for paediatric clinical research during a PHE?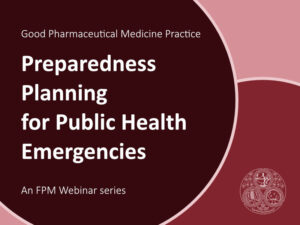 This webinar was part of our series on Preparedness Planning for Public Health Emergencies.
Meet the speakers
Moderator:
Professor Mark Turner, Neonatology and Research Delivery, University of Liverpool & Co-coordinator of the IMI2 Project, Connect 4 Children, Collaborative Network for Clinical Trials for Children (c4c), United Kingdom
Panellists:
Professor Barbara Bierer, Multi-Regional Clinical Trial Center, Brigham and Women's Hospital and Harvard University, USA
Professor Mariana Kruger, Department of Paediatrics and Child Health, Stellenbosch University, South Africa
Professor Sidnei Epelman, Director, Pediatric Oncology Department, Santa Marcelina Hospital; Founder and President, TUCCA Association for Children and Adolescents with Cancer, INCTR São Paulo, Brazil
Meeting Report
Professor Mariana Kruger– started the discussions with comment that paediatric trials are essential in child healthcare and of the current clinical hold on trials in the context of COVID-19 has had major impact. Enrolling new patients has mainly stopped to reduce the risk of resources being diverted away from treating Covid-19 patients.   For those patients that are already enrolled in the studies some creative solutions had to be found for limiting hospital attendance.  It was emphasized that there is a need to advocate in order to ensure any impact is kept minimal, including access to medicines that has been impacted. Professor Kruger explained that most medicines for South Africa are supplied via China and therefore early on in the pandemic, issues with supply has had major impact on healthcare. Many children have missed their routine vaccinations and many drugs are out of stock and this has needed action to address. Professor Kruger concluded that the pandemic has impacted children in South Africa and held back research in other important areas, providing a  clear message that important clinical trials need to continue wherever possible. For some children in South Africa attending clinics in relation to clinical trials allows access to food for children who wold normally be dependent on supplies from schools. 
Professor Sidnei Epelman– stated that the number of new cases of Covid-19 decreased initially but now is beginning to rise again and inevitably the poorer areas are hardest hit due to multi-generation occupancy of inadequate housing. Health care is provided mostly by the public health system (80%) and 15-20% is privately provided. So far the incidence of Covid-19 infection, requiring treatment by Professor Epelman, in children has been limited to 7 cases. Six of these have done well and only one, who was diagnosed late in another centre, did not survive. 
Professor Barbara Bierer- mentioned that in Boston they were hit by the early first wave of Covid-19 virus. They have learnt that one should not underestimate the impact of pandemic on children. Children are serious reservoir for the virus and the social impact on their well-being and health should not be ignored. There has been a steady increase in number of trials conducted in children however, these are often small, under-powered studies in the US, perhaps not that informative. Professor Bierer made a plea for maintaining high ethical standards and not compromising scientific integrity in rushing to trial with unproven treatments and a lack of coordination of research in the US. There is a systematic lack of communication and it was stated that we should all be learning from each other and not working in isolation. ProfessorBierer also highlighted the structural problems within the  social fabric of the US, with many living in one room and unable to isolate, often with parents who are care workers. Certain minority groups are disproportionately affected. There has been huge disruption in clinical care and many trials including paediatric oncology trials have had to close down. Professor Bierer went on to describe  the huge differences they have seen in the way in which trials are run with remote testing and virtual 'visits' increasing and concluded by emphasising the need to ensure we advocate for children at every stage of the pandemic and continue to push for appropriate formulations and treatments for children.  
Questions to the Panel 
The panel was asked who they thought was in the best position to co-ordinate international studies: organisations such as the WHO or the international academic societies. 
Professor Mark Turner highlighted that the WHO paediatric community is currently talking about a number of protocols for observational studies. They do have the capability to push policymakers to make decisions and help communities work together, having learned from the past.  
Professor Sidnei Epelman– stated that clinical trials in some countries were the only way to access drugs 
Professor Mariana Kruger- mentioned that it is crucial in HIV/Aids trials that the global research network should be utilised more. The infrastructure is already there as historically created by e.g. NIH. 
The panel were then asked when should we beginning including children in the vaccine studies?  
Professor Barbara Bierer – Suggested that it was appropriate to start with normal children first before moving to the most vulnerable population with co-morbidities. It was important to avoid missing the opportunity of collecting as much data as possible. 
Professor Mariana Kruger – Suggested that her preference was to go to the at-risk adults first: those older patients with co-morbidity who were most at risk from Covid-19 infection.  
A further question to the panel was whether the nature of clinical trials migh change in the future with more hybrid and virtual trials? 
Professor Barbara Bierer– agreed that although there were some concerns about privacy and confidentiality if these were overcome then it would bea good way forwards.  
Professor Mariana Kruger- thought that employing more telemdicine  will have a major impact on research in future and major cost savings for families and is the real future for us.  
Professor Sidnei Epelman– added that this was one positive thing to come out of the pandemic and driving this approach to clinical trials would be very worthwhile. 
Next question to the panel related to barriers to accessing existing networks and infrastructures in other therapeutic areas (obstetrics, HIV, TB) for unexpected and acute problems like COVID-19, especially because the reasons for establishing those structures might remain important? 
Professor Mariana Kruger- – suggested that the situation had improved a lot because of technology and use of virtual meeting, more advantages than barriers now because of Covid-19 
A global registry of children with COVID and paediatric cancers is being created.  All vaccines needed attention and there were concerns about security of supply of vaccines such as BCG in South Africa 
Professor Barbara Bierer referred to one consequence of repurposing drugs such as hydroxychloroquine was that patients requiring these drugs for the licensed indication were aometimes missing out as a result. Trust was also very important and ther is a real danger that trust in the long term is undermined by poor information, disinformation and overpromising. 
On the topic of transmission between school children providing a continued reservoir of infection, Professor Kruger felt that it was more likely that parents were infecting children rather than the reverse. 
In a more general discussion about vaccine development Professor Epelman was asked about vaccine researchers coming to Brazil, with its increasing rate of infection, to conduct trials. In response he was happy to welcome this initiative and in terms of who should have first access to the vaccine if the studies should prove successful suggested that this should be those in greatest need. Of course, the ethical principle of providing access to medicines to the population involved as trial subjects was restated. 
Leonardo de Castro from the Phillipines mentioned that he was concerned about acceptance of any new vaccine developed as he was already seeing decreased uptake of those vaccines already available for other diseases. Again, a matter of trust. 
Biographies
Professor Mark Turner, Neonatology and Research Delivery, University of Liverpool & Co-coordinator of the IMI2 Project, Connect 4 Children, Collaborative Network for Clinical Trials for Children (c4c), United Kingdom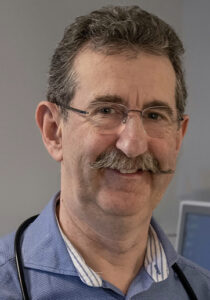 Mark Turner is Professor of Neonatology and Research Delivery at the University of Liverpool, UK. He has worked clinically for 30 years and has experience in clinical paediatric drug development including excipients, formulations, drug safety, development and implementation of Paediatric Investigation Plans, and leading Phase 0 (microdosing) through Phase 3 studies. He currently co-leads European and international initiatives that promote a strategic approach to paediatric drug development through the development of research standards and infrastructure for clinical trials networks. He works in public private partnerships with industry, regulators, academia, and advocates for babies, children, young people and their families.
---
Professor Barbara Bierer, Multi-Regional Clinical Trial Center, Brigham and Women's Hospital and Harvard University, USA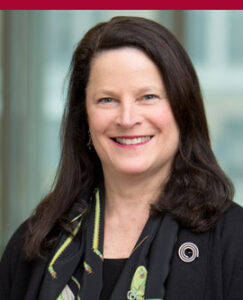 Barbara Bierer, MD, is the faculty director of the Multi-Regional Clinical Trials Center of Brigham and Women's Hospital and Harvard (MRCT Center), a Professor of Medicine, Harvard Medical School and Brigham and Women's Hospital, Boston and a hematologist/oncologist. She is the Director of the Regulatory Foundations, Ethics and the Law Program of the Harvard Clinical and Translational Science Center and the Director of Regulatory Policy, SMART IRB. Previously she served as senior vice president, research at the Brigham and Women's Hospital for 11 years, and was the institutional official for human and animal research, for biosafety, and for research integrity. She initiated the Brigham Research Institute and the Innovation Hub (iHub), a focus for entrepreneurship and innovation. In addition, she was the Founding Director of the Center for Faculty Development and Diversity at the BWH.
In addition to her academic responsibilities, she currently serves on the Board of Directors of Vivli, Inc., a non-profit organization founded by the MRCT Center dedicated to global clinical trial sharing; Management Sciences for Health (MSH), an international organization working in partnership globally to strengthen health care, local capability, and access; and the Edward P Evans Foundation, a foundation supporting biomedical research. Previously she has served as the chair of the Board of Directors of the Association for Accreditation of Human Research Protection Programs (AAHRPP), on the Board of Public Responsibility in Medicine and Research (PRIM&R), and as chair of the Secretary's Advisory Committee on Human Research Protections, HHS. She has authored or co-authored over 240 publications and has served on the editorial boards of a number of journals including Current Protocols of Immunology, Blood, and Therapeutic Innovation and Regulatory Science.
---
Professor Mariana Kruger, Department of Paediatrics and Child Health, Stellenbosch University, South Africa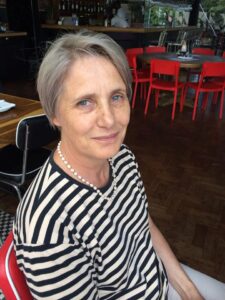 Professor Mariana Kruger, MD, PhD, is a paediatric oncologist and ethicist. She is currently a full professor of paediatrics and executive head of the department of Paediatrics and Child Health at Tygerberg Hospital, Stellenbosch University, as well as a founder member and co-principal director of South African Research Ethics Training Initiative (SARETI) UKZN, funded by Fogarty International, NIH, USA since it's inception in 2003. SARETI is an excellent training programme for African professionals in research ethics. She is also an honorary professor in the School of Applied Human Sciences (Discipline of Psychology), University of KwaZulu-Natal. She is the past SIOP (International Society of Paediatric Oncology) Continental President for Africa (2012-2013). She has extensive managerial experience as head of department since 2001, as well as chair and member of management committees of the School of Medicine of the Faculty of Health Sciences at the University of Pretoria between 2002 and 2009 as well as Stellenbosch University 2009-2014. Her teaching experience includes paediatrics and paediatric oncology at under- and postgraduate levels nationally and internationally. She has also taught bioethics in health care and research ethics since 2002 at both under- and postgraduate levels nationally. She has served on the Ethics Review Committee of the South African MRC, as chair on the University of Pretoria Health Research Ethics Review Committee for several years and the deputy chair of the Ethics Review Committee, Faculty of Health Sciences at Stellenbosch University. She also served as chair of the HPCSA curriculum committee, member of the HPCSA Education and Registration Committee and was a Board member of the HPCSA. Currently she serves as member of the following national and international committees: Member of the Senate Research Ethics Committee; member of the Postgraduate Research Committee of the Faculty of Medicine and Health Sciences; clinical medicines evaluator of the Advisory Clinical Committee of the South African Health Products Regulatory Authority (SAHPRA).
---
Professor Sidnei Epelman, Director, Pediatric Oncology Department, Santa Marcelina Hospital; Founder and President, TUCCA Association for Children and Adolescents with Cancer, INCTR São Paulo, Brazil