FPM Journal Club, guest host Dr Gillies O'Bryan-Tear FFPM
Thursday 11 June 2020
12:00 - 13:00
This month's paper
OpenSAFELY: factors associated with COVID-19-related hospital death in the linked electronic health records of 17 million adult NHS patients
Background
Establishing who is at risk from a novel rapidly arising cause of death, and why, requires a new approach to epidemiological research with very large datasets and timely data. Working on behalf of NHS England we therefore set out to deliver a secure and pseudonymised analytics platform inside the data centre of a major primary care electronic health records vendor establishing coverage across detailed primary care records for a substantial proportion of all patients in England.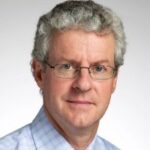 Bookings
This event is open to FPM members only and we are limiting attendance to 40 individuals.
Booking have closed. See our Terms & Conditions for booking and please note our privacy policy.
Queries: If you are unable to complete your booking online or you would like to be invoiced, please email training@fpm.org.uk or call 020 3696 9040.
Joining instructions will be emailed to registered attendees on the morning of the webinar (Thursday 11 June 2020).
CPD
If you attend this webinar you can use it as CPD for your appraisal. To do so you'll need to provide:
evidence (certificate of attendance), and
reflection, specifically a couple of paragraphs on what you learnt, what effect it will have on your current practice and how it relates to Good Medical Practice.
Upload these into your portfolio and self-allocate your CPD points at 0.25 credits per 15 mins.
About the FPM Journal Club
The FPM Journal Club launched in May 2020 and meets via webinar once a month.
For each meeting we invite a guest host from our membership to choose a paper and lead discussions with a small group of attendees.
There are many benefits of taking part, including the following:
Increase your knowledge
Reflect on your practice
Share insights and ideas in a relaxed and supportive setting
Encourage evidence-based medicine
Keep abreast with new literature
Stimulate debate, and improved understanding of current topics
Develop your presentation skills
Build your network
Gain participatory CPD hours towards revalidation
About journal clubs
Journal clubs are educational settings where individuals meet regularly to critically evaluate articles in the medical and scientific literature.
They are a recognised way of keeping up to date with latest advancements in areas of interest.