FPM Journal Club, guest host Dr Sue Tansey FFPM
Wednesday 13 May 2020
12:00 - 13:00
About the FPM Journal Club
The FPM Journal Club, launching with the May 2020 edition, will meet via webinar once a month.
For each meeting we invite a guest host from our membership to choose a paper and lead discussions with a small group of attendees.
There are many benefits of taking part, including the following:
Increase your knowledge
Reflect on your practice
Share insights and ideas in a relaxed and supportive setting
Encourage evidence-based medicine
Keep abreast with new literature
Stimulate debate, and improved understanding of current topics
Develop your presentation skills
Build your network
Gain participatory CPD hours towards revalidation
About journal clubs
Journal clubs are educational settings where individuals meet regularly to critically evaluate articles in the medical and scientific literature.
They are a recognised way of keeping up to date with latest advancements in areas of interest.
This month's paper
AR101 Oral Immunotherapy for Peanut Allergy
Background
Peanut allergy, for which there are no approved treatment options, affects patients who are at risk for unpredictable and occasionally life-threatening allergic reactions.
Methods
In a phase 3 trial, we screened participants 4 to 55 years of age with peanut allergy for allergic dose-limiting symptoms at a challenge dose of 100 mg or less of peanut protein (approximately one third of a peanut kernel) in a double-blind, placebo-controlled food challenge…. Please read the full article at The New England Journal of Medicine
I chose this paper as it presents an important and interesting clinical trial that contributed to the licensing of the first oral immunotherapy Palforzia, licensed for peanut allergy in the US earlier this year. I have a professional and personal interest as my daughter has nut allergy and of course nut allergy/anaphylaxis is in the media frequently.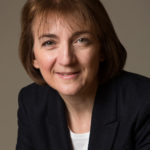 Bookings
This event is open to FPM members only.
This event is now fully booked.
FPM will close bookings once all 20 places are booked (and no later than 16:00 on Tuesday 12 May 2020). See our Terms & Conditions for booking and please note our privacy policy.
Queries: If you are unable to complete your booking online or you would like to be invoiced, please email training@fpm.org.uk or call 020 3696 9040.
Joining instructions will be emailed to registered attendees on the morning of the webinar (13 May 2020).