FPM Conversation: Exploring new frontiers in cellular therapies for cancer
Wednesday 4 October 2023
17:15 - 19:30 (UK time)
Where? Online
When? Wednesday 4 October 2023, 17:15 (UK time)
Continuing the popular FPM Conversation events, this special event will bring together experts and innovators from industry and the NHS to discuss the latest scientific advances and challenges in the field of cell therapies for solid tumours and haematological malignancies.
CAR T-cell therapies have already become a reality for patients with haematological malignancies and have radically changed treatment paradigms and outlooks for these patients. More sophisticated and complex cellular therapies are in clinical development and hold promise for patients with a broader range of malignancies. This event will focus on how cellular products can be developed and delivered to patients in clinical trials and in routine practice within the NHS.
Delegates will have the opportunity to hear from and engage with scientific, medical, regulatory and operational experts in the field.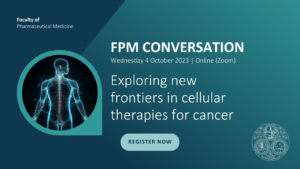 ---
This FPM Conversation is CPD accredited by FPM for up to 2 CPD Points.
---
Programme
Panellist introductions by Dr Jane Robertson, Chief Medical Officer at Redx Pharma (Chair)
Dr Maeve O'Reilly (T-cell Immunotherapy Consultant at University College London Hospital NHS Foundation Trustl)
Dr Andrew Furness (Consultant Medical Oncologist and Solid Tumour Cell Therapy lead at the Royal Marsden Hospital)
Ben Doak (Head of Innovative Treatments at NHS England)
Sean Russell (Managing Partner at PrimeRA Pharma Partners, LLP)
Dr Letitia Hanning-Lee (UK and Ireland Medical Director for Kite/Gilead)
This event is now closed for bookings.
Reduced rate* (see below) - £40
FPM members - £60
Non-members - £90
Booking information
Bookings will remain open until 15:00 on Wednesday 4 October 2023.
See our Terms & Conditions for booking and please note our privacy policy.
Queries: If you are unable to complete your booking online or you have any questions, please email events@fpm.org.uk.
Joining instructions will be emailed to attendee's registered e-mail address, with a reminder sent shortly before the event.
Refunds
The refund policy for the event is as follows:
• For cancellations before 15:00 on Wednesday 4 October 2023 a full refund will be given
• Refunds will not be given for cancellations made after 15:00 Wednesday 4 October 2023
*Reduced rates are available for FPM Members: People from low and lower-middle income countries; PMST trainees; Unemployed; Part-time employed (earning less than £15,000 per year); People on Parental Leave; People who are Out of Practice & Retired
CPD
If you attend this webinar you can use it as CPD for your appraisal. To do so you'll need to provide:
evidence (certificate of attendance), and
reflection, specifically a couple of paragraphs on what you learnt, what effect it will have on your current practice and how it relates to Good Medical Practice.
Upload these into your portfolio and self-allocate your CPD points at 0.25 credits per 15 mins.
Cell therapies have recently moved from being futuristic experimental entities that could only be evaluated in small numbers of patients within highly selected centres of excellence, to mainstream treatments for patients with a range of haematological malignancies. Hopefully, cell therapies for patients with solid tumours will soon follow. Come to the FPM conversation to find out more about the scientific, regulatory, financial and logistical challenges facing cell therapies for cancer.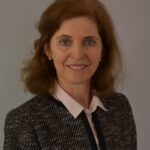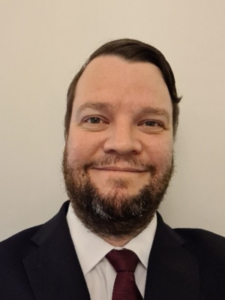 Ben Doak
Ben's primary role is to fulfil NHS England's commissioning responsibility to ensure that services are in place so that patients can benefit from licensed ATMPs recommended by NICE (the National Institute of Health and Care Excellence) in the NHS in England.
Ben has worked in innovation through various roles in his career, including working with surgical innovations, overseeing the placement of innovations in treatment pathways through NICE clinical guidelines and streamlining commercial activity for new technologies in NHS England's Commercial Medicines Directorate.
Since commencing his current role in 2020, Ben has overseen the expansion of CAR-T services in the England as well supporting access to ATMPs such as Zolgensma for spinal muscular atrophy, Libmeldy for metachromatic leukodystrophy and Upstaza for AADC deficiency. He maintains an active interest in horizon scanning of ATMPs and other innovative treatments.
---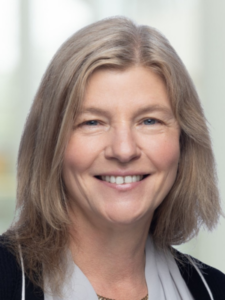 Dr Jane Robertson, MD, MRCP, FRCPath (Event Chair)
Jane qualified in medicine from Oxford and London Universities before specialising in haematology. She held senior R&D roles at AstraZeneca Oncology, leading the development and registration of Lynparza in ovarian cancer.
Jane has been CMO at several UK biotechs including Achilles Therapeutics, a cell therapy company, and is currently CMO at Redx Pharma, focused on the discovery and development of drugs for cancers and fibrotic diseases. Jane is an honorary consultant haematologist at the Christie Hospital, where she is sub- investigator on several early phase clinical trials. At FPM, Jane sits on the Policy and Communications and Oncology Expert Groups.
---
Dr Letitia Hanning-Lee
Letty is the UK and Ireland Medical Director for Kite – A Gilead owned company that is focused entirely on cellular therapies.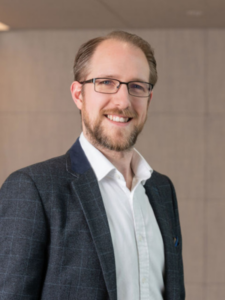 Sean Russell
Having specialised in the cell and gene therapy field since 2011, Sean is a biotech executive that has experienced advanced therapies at all stages of development – from pre-clinical through clinical development, registration, post-marketing to discontinuation and across multiple product modalities and therapeutic areas.
Sean currently holds multiple senior executive roles in the cell and gene therapy ecosystem including Senior Vice President, Regulatory Affairs for Achilles Therapeutics UK Ltd, a NASDAQ listed cell therapy company in oncology; Head of Translational Project Management & Regulatory Affairs for Foundation Telethon, an Italian not-for-profit organisation that funded and initially developed now marketed advanced therapies such as Strimvelis and Libmeldy; and Managing Partner for a specialist consultancy firm, PrimeRA Pharma Partners.
---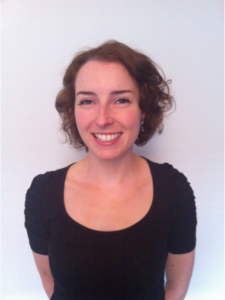 Dr Maeve O'Reilly
Dr O'Reilly is a T-cell Immunotherapy Consultant at University College London Hospital (UCLH). UCLH has a large T-cell Immunotherapy department with an expanding portfolio of academic and commercial T-cell clinical trials. Dr O'Reilly has completed an MD (Res) at University College London. Her research focused on the optimisation of CAR-T cell manufacture, T-cell apheresis for the UCL academic CAR T clinical trials and clinical service development for the delivery of T-cell Immunotherapy.
---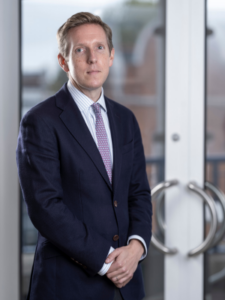 Dr Andrew Furness
Dr Andrew Furness is a Consultant Medical Oncologist at The Royal Marsden NHS Foundation Trust and Team Leader at the Institute of Cancer Research (ICR). He leads clinical research in Solid Tumour Cellular therapy in a pan-tumour manner. He is Chief/Principal Investigator for multiple early-phase studies evaluating cell-based approaches incuding TIL, TCR and CAR-T therapies. He is the lead for Solid Tumours within the Advanced Cellular Therapy Sub-Committee of the British Society of Bone Marrow Transplantation and Cellular Therapy. He is trained in translational immunotherapy and remains active in this space as Clinical Lead of the Centre for Translational Immunotherapy at the ICR and Faculty member of the European Society for Medical Oncology Tumour Immunology/Immunotherapy and Investigational Immunotherapy groups.
The views, information, or opinions expressed during FPM events and training are those of the individuals involved and do not necessarily represent those of the Faculty of Pharmaceutical Medicine. We value inclusivity, equality and diversity, and work hard to promote these whenever possible in all of our activities. We welcome your comments and feedback: events@fpm.org.uk