FPM Conversation: In Vitro Diagnostics – Companions or Not?
Wednesday 14 July 2021
16:00 - 18:00
The next in our FPM Conversation Series will take place on 14 July 2021.
This meeting will discuss and debate the rapidly evolving IVDs landscape.
There is increasing adoption of biomarkers and diagnostics/companion-diagnostics in clinical trials and clinical practice, leading to an ever-rising collaboration within and between pharmaceutical companies and in vitro diagnostic medical device manufacturers.
It is important that pharmaceutical physicians and scientists, across a variety of different roles, have an understanding of how the IVD regulatory landscape is continuing to rapidly change and, critically, how Pharmaceutical Companies are adapting by developing new strategies to ensure effective collaborations in the IVDs arena.
This FPM Conversation will enhance your awareness of the major elements of relevant IVD regulation(s) and provide expert perspective on important strategic and practical aspects of developing and implementing IVDs in support of patients.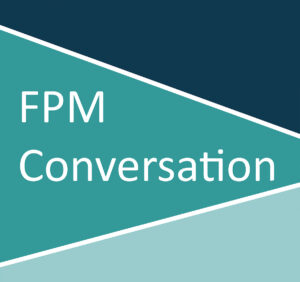 This FPM Conversation is CPD accredited by FPM for up to 2 CPD Points.
Booking is now closed
Reduced rate* (see below) - £25
FPM members - £40
Non-members - £55
*Reduced rates are available for:
People from low and lower-middle income countries; PMST trainees; Unemployed; Part-time employed (earning less than £15,000 per year); People on Parental Leave; People who are Out of Practice & Retired; Charity representatives
Programme
Meet & Greet a variety of FPM's Senior Leaders and Committee Members and hear about FPM Current Affairs.
Bring your tea/coffee and snacks!
Coordinated by Dr Craig Hartford.
This Conversation's pre-session Special Guests are members of FPM's Medical Devices and Diagnostic Devices Expert Group (MDDDEG):
Dr Rob Hastings,
Prof Tim Higenbottam,
Dr Bruno Rosen,
and Dr Bob Holland (MDDDEG Chair).
Camilla Fleetcroft
After initially training as a doctor, Dr Camilla Fleetcroft joined the MHRA in 2013 as a clinical adviser in the Devices Division. In 2018, she moved to head of clinical investigations and clinical evaluation supporting much of the work to implement the EU MDR and IVDR. In January 2020 she took up the role of Group Manager for the Devices Regulatory Group. The Devices Regulatory group are leading the Devices work on the implementation of the Medicines and Medical Devices Act (2021) and are leading the Division's work on EU exit and the development of the future regulatory framework.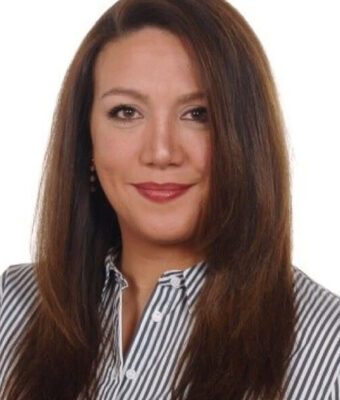 Piarella Peralta
Piarella Peralta holds a Master of Science degree in Social and Organizational Psychology from Leiden University. After losing her father in 2010 (he was only 47 when he passed on), she became involved in the international fight against cancer. Initially, as a volunteer for the Poás8 Foundation, a fundraiser for cancer patients in Costa Rica and since 2014 as a Patient Advocate for Inspire2live. Piarella has taken part in many patient advocacy initiatives, also participating in numerous panels at international conferences and speaking engagements representing the voices of patients and their loved ones. These efforts are all aimed at redirecting the focus in healthcare back to its essence: The patient. In 2020 she joined Diaceutics in driving the Corporate Social Responsibility programs in the early and accurate diagnosis space and to lead the demonstration projects, which are proof of concept projects that speak to the different stakeholders in precision medicine to show that accelerating access to innovative treatments is the best approach for patients, as well as to healthcare systems.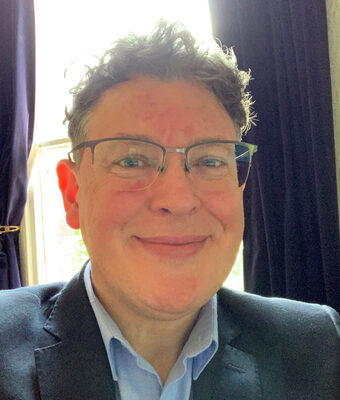 Patrick Fivey
Patrick is currently the Senior Precision Medicine Policy Lead at AstraZeneca and is also their precision medicine representative at the European Federation of Pharmaceutical Industries and Associations (EFPIA) precision medicine working group. Patrick has worked for several of the large pharmaceuticals companies over the last 28 years, mainly in their UK marketing company roles. For the many of the last 16 years, his focus has been upon oncology precision medicines, particularly around reimbursement. In the last few years, his focus on precision medicines has been further refined, predominantly around the changing regulatory environment for companion diagnostics and IVDs needed for patient selection for use with precision medicines. Patrick has focused much of the last 2 years upon the impact of the new EU IVD regulation (IVDR) to precision medicines for both AstraZeneca and EFPIA. He holds a degree in Molecular Biology and a MBA, in addition to a post graduate certificate in health economics.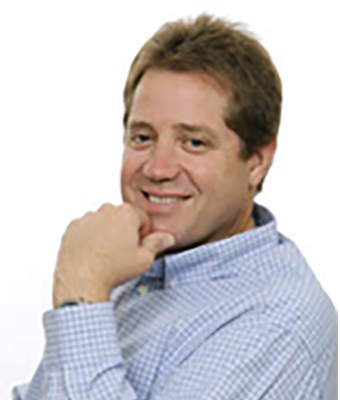 Craig Hartford
Dr Hartford (moderator) is a Pharmaceutical Physician with special interest in Medicines/Medical-Devices Benefit-Risk Management & Pharmacovigilance. He graduated MBBCh, MScMed, PhD and held full-time academic/research posts until 1998. He then joined Pfizer R&D and in 2010-2019 was Vice President in Drug Safety at Pfizer, overseeing Safety Signal Detection/Evaluation and Benefit-Risk Management for 700+ products across the product drug lifecycle. In 2021 he joined GSK as VP, Head of Specialty Clinical Safety and Pharmacovigilance in Global Safety. He is MFPM(Dis), a FPM Appraiser and a committee member for our Policy and Communications Group and member of our Government and Healthcare Policy Expert Group. He holds a GMC License to Practise Pharmaceutical Medicine.
Booking information
This event is limited to 50 attendees.
Bookings will close at 12:00 on 13 July 2021. See our Terms & Conditions for booking and please note our privacy policy.
Queries: If you are unable to complete your booking online or you would like to be invoiced, please email training@fpm.org.uk or call 020 3696 9040.
Joining instructions will be emailed to registered attendees periodically, with a reminder email sent on the morning of the webinar (14 July 2021).
CPD
If you attend this webinar you can use it as CPD for your appraisal. To do so you'll need to provide:
evidence (certificate of attendance), and
reflection, specifically a couple of paragraphs on what you learnt, what effect it will have on your current practice and how it relates to Good Medical Practice.
Upload these into your portfolio and self-allocate your CPD points at 0.25 credits per 15 mins.
The views, information, or opinions expressed during FPM events and training are those of the individuals involved and do not necessarily represent those of the Faculty of Pharmaceutical Medicine. We value inclusivity, equality and diversity, and work hard to promote these whenever possible in all of our activities. We welcome your comments and feedback: events@fpm.org.uk