FPM Conversation: Plotting your pathway to excellence
Tuesday 3 October 2023
17:00 - 19:00 (UK time)
Where? Online
When? Tuesday 3 October 2023, 17:00 (UK time)
Continuing the popular FPM Conversation events, this special online event will support pharmaceutical physicians in navigating their careers.
The programme is aimed at pharmaceutical physicians who are in the early-to-mid stage of their career and is especially useful for people who are considering:
subspecialisation,
advancing into a managerial position,
transitioning from a role inside 'big pharma' to working in a biotech, regulator or as an independent consultant, or
working (and living!) outside the UK.
The panel will also discuss how careers in the specialty may develop in the future and how you can 'future-proof' yourself and make the most of opportunities to come.
The discussions will be led by a panel of experienced pharmaceutical physicians, all of whom have followed different paths and can draw on decades of experience. The audience will also have the opportunity, after the main presentations, to continue the discussion.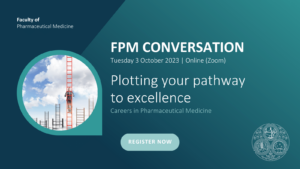 ---
This FPM Conversation is CPD accredited by FPM for up to 2 CPD Points.
---
This event is now closed for bookings.
FPM members - £25
Non-members - £50
Booking information
Bookings will remain open until 15:00 on Tuesday 3 October 2023.
See our Terms & Conditions for booking and please note our privacy policy.
Queries: If you are unable to complete your booking online or you have any questions, please email events@fpm.org.uk.
Joining instructions will be emailed to attendee's registered e-mail address, with a reminder sent shortly before the event.
Refunds
The refund policy for the event is as follows:
• For cancellations before 15:00 Tuesday 3 October 2023 a full refund will be given
• Refunds will not be given for cancellations made after 15:00 Tuesday 3 October 2023
*Reduced rates are available for FPM Members: People from low and lower-middle income countries; PMST trainees; Unemployed; Part-time employed (earning less than £15,000 per year); People on Parental Leave; People who are Out of Practice & Retired; Charity representatives
CPD
If you attend this webinar you can use it as CPD for your appraisal. To do so you'll need to provide:
evidence (certificate of attendance), and
reflection, specifically a couple of paragraphs on what you learnt, what effect it will have on your current practice and how it relates to Good Medical Practice.
Upload these into your portfolio and self-allocate your CPD points at 0.25 credits per 15 mins.
Programme
Chair: Dr Harjeet Dhillon (FPM's Policy and Communications Group)
Thomas Schleimer (Korn Ferry)
Dr Juliet Roberts (GSK)
Dr Henk Streefkerk (Independent pharmaceutical physician)
Dr Monica Shaw (BMS)
Meet the panellists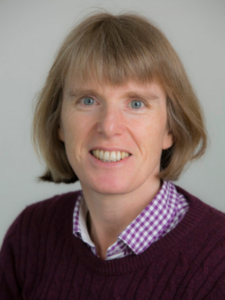 Dr Juliet Roberts FRCP, FFPM
Juliet qualified in Medicine with Honours and Distinction in Medical Sciences. She worked full time in the NHS for a number of years before joining Boehringer Ingelheim (BI) holding various roles at BI over the next 20+ years. Juliet now works for GSK as an Early Development Leader and continues to practice as a hospital doctor, doing an honorary weekly cardiology outpatient clinic for the NHS.
She was previously Chair of the Board of Examiners for the FPM, and is a Specialty Advisor and Educational Supervisor for PMST. In 2019, Juliet received the FPM President's Medal for services to Pharmaceutical Medicine.
---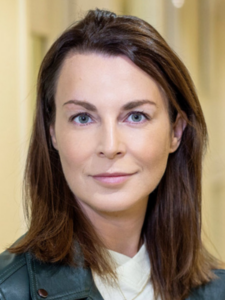 Dr Monica Shaw
Monica is an Oxford trained medical doctor, a Member of the Royal College of Physicians, and holds a Diploma in Pharmaceutical Medicine.
She joined industry 17 years ago and has since launched over 15 products across multiple therapy areas, regions and companies. She is currently SVP Head of Major Markets for BMS.
---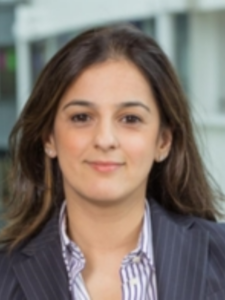 Dr Harjeet Dhillon FFPM, MRCP
(event chair)
Harjeet is an experienced Pharmaceutical Physician and currently Global Medical Affairs Lead in Neurosciences at GSK.
Harjeet began her career in clinical medicine in the NHS, moving to industry in 2005. She has worked in country, regional and global leadership roles across different therapeutic areas, driven by a passion to bring new medicines to patients with unmet need.
Harjeet serves as an Educational Supervisor for Pharmaceutical Medicine Specialty Training and Revalidation Appraiser. She is a Member of the Royal College of Physicians and a Fellow of the Faculty of Pharmaceutical Medicine in the UK.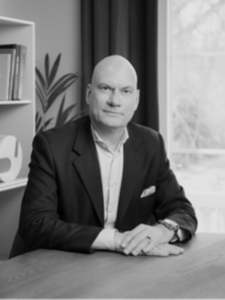 Thomas Schleimer
Thomas is an experienced Life Sciences industry and Search executive with functional leadership expertise from commercial operations, product development, manufacturing and general management in the medical device and technology sectors.
From a Search perspective Thomas has supported small and mid-cap BioPharma clients in Europe at C-Suite and VP level, covering Regulatory Affairs, Quality Assurance, Medical, Clinical Development, Late Stage Development, Business Development, Market Access and NED roles.
Thomas is working with the Korn Ferry team in the Nordics to develop the Professional Search Life Sciences footprint there, as well as building relationships in the UK, and across Europe.
Thomas has a BA in Business Administration and Languages from Lund University, in addition AMP Diploma at Stockholm School of Economics. He is fluent in English, German, Swedish and Danish and married to Rita with two grown up children.
---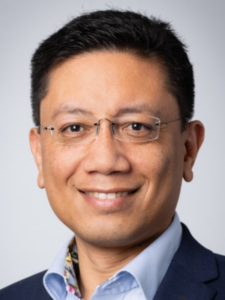 Dr Henk Streefkerk
Dr Henk Streefkerk is a Physician Scientist with a distinguished career in the biotech industry. He has served as the Chief Medical Officer (CMO) of several biotech companies, including PIQUR Therapeutics, Cellprothera SAS, and Rivia SA . With over 15 years of experience, he has worked in both big pharma companies like Novartis, Actelion, and Organon, as well as in academic medicine.
Dr Streefkerk has expertise in clinical pharmacology, safety, and overall clinical development, leading global product safety teams and overseeing analyses, regulatory submissions, and post-marketing safety surveillance. He has made significant expert contributions to the approval of a heart failure drug (Entresto) and an anti-cancer drug (Kisqali). Dr Streefkerk has a broad range of experience working with health authorities, clinical outsourcing, GCP/safety inspections, and CAPA implementation/execution.
His qualifications include an MD and PhD in Neurosurgery from the University of Utrecht. Currently, he serves as the Chief Executive Officer and Medical Director of Amarna Therapeutics in the Netherlands and also runs his own consultancy company based in Switzerland.
The views, information, or opinions expressed during FPM events and training are those of the individuals involved and do not necessarily represent those of the Faculty of Pharmaceutical Medicine. We value inclusivity, equality and diversity, and work hard to promote these whenever possible in all of our activities. We welcome your comments and feedback: events@fpm.org.uk