Reflections from our past presidents
Posted on: Saturday 30 November 2019
In the period 1997-2001 two landmark events occurred outside the industry that resonate today around the world of medicines research and development. The first was the launch in 1999 of the National Institute for Health and Care Excellence (NICE), which marked a new era in the assessment of clinical and cost effectiveness of health technologies and has come to play a leading role in patient access to new medicines in the ensuing 20 years. The second was the 2001 draft publication of the full Human Genome Project, having a profound effect on medicines innovation in targeting the causes rather than the effects of mortal diseases. The industry landmark event during this time was the wider availability of therapeutic monoclonal antibodies amongst the world's top medicines, representing a step change in the promise of progress in biological medicine and medical treatments from biopharmaceuticals.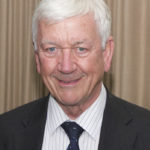 I was President as the European Clinical Trials Directive was enacted. The Faculty had just been invited to join the Academy
of Medical Royal Colleges and I had to tell them that they were all now subject to this Directive as academic clinical trials were
going to be subject to the same regulations as industry ones. The look of horror on the faces of some of my fellow presidents
was fascinating to watch! The postgraduate specialty training programme for Pharmaceutical Medicine (HMT) was also
launched, after all the hard work put in by Peter Stonier.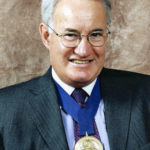 For me a very significant development during my presidency was one which was very overdue – the growing impact and consolidation of lay/patient involvement in all activities associated with medical care and the provision of medicines. This has been an irrevocable transformation, not driven, but strongly supported, by FPM and our industry and I am sure has helped build positive relationships with healthcare providers as well as bringing benefits to patients and the public.

There is now routine lay involvement in for example, protocol design, DSMBs, patient leaflets, publications - almost all of our pharma activities. A scenario not envisaged when FPM was inaugurated - it would no doubt have been considered highly inappropriate by many in 1989.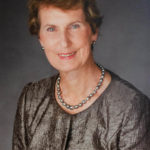 Pharmaceutical medicine is multidisciplinary and needs specialist knowledge from diverse sources within clinical practice and the life sciences from both industry and the public sector. Therapy is now increasingly defined by molecular genetics and immune phenomena. Selective and targeted therapy has become the norm. During my presidency, these innovative technologies increasingly became the heart and cutting edge of the life sciences, driving improved patient care. It is partnerships that drive change and drive many in the pursuit of excellence. Pharmaceutical medicine is challenging and needs to bridge ethics and clinical practice standards within industry and the health service. Both parties are increasingly working together. Research and clinical practice are converging towards meaningful change and improvement in healthcare standards.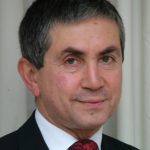 Perhaps one of the most interesting scientific and regulatory developments was the beginning of approval of gene therapies. I was involved in the development of a gene therapy for treatment of malignant glioma.People thought I was mad because gene therapies were a complete unknown from many perspectives. Unfortunately, it was not approved but it paved the way for many other gene therapy products to get approval such as Strimvelis® (for SCID disease) and Luxturna® (for inherited blindness) and it was tremendous to see this happen during my presidency. This has represented a significant step forward for treatment in patients.