Meet the Speakers – FPM Annual Symposium 2023
Posted on: Wednesday 2 August 2023
Author: FPM
The 2023 FPM Annual Symposium – Navigating the future-scape of pharmaceutical medicine – will address some of the biggest challenges and the most exciting opportunities facing global healthcare. Find out more about our inspring speakers below.
Professor Kevin Fenton CBE PrFPH PhD FRCP
President of the Faculty of Public Health and the Regional Director for London in the Office for Health Improvement and Disparities
Kevin Fenton is the President of the Faculty of Public Health. He is a senior public health expert and infectious disease epidemiologist who has worked in a variety of public health executive leadership roles across government and academia in the United Kingdom and internationally. His specialist interests are in tackling health inequalities, infectious disease prevention and control, climate justice and urban health.
Professor Fenton is the Regional Director for London in the Office for Health Improvement and Disparities (OHID) within the Department of Health and Social Care (DHSC). Within this role, he is also the statutory public health advisor to the Mayor of London and the Greater London Authority and the Regional Director of Public Health for NHS London. He is also the government's Chief Advisor on HIV and Chair of the HIV Action Plan Implementation Steering Group for England.
As President, Kevin works closely with the Academy of Royal Medical Colleges, UK Local Government Association and a wide range of partners who have interests in Public Health.  Kevin is committed to working with all 4 Nations of the UK and FPH members across the world.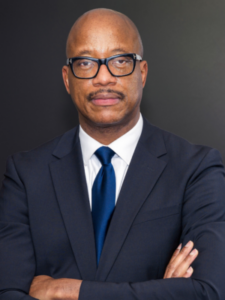 Sir Jonathan Symonds CBE
Chairman of the Board of GSK
Jon has extensive international financial, life sciences and governance experience.
He served as an Independent Non-Executive Director of HSBC Holdings plc from April 2014, and as Deputy Group Chairman from August 2018, until his retirement from the Board in February 2020. He was previously Chairman of HSBC Bank plc, Chief Financial Officer of Novartis AG, Partner and Managing Director of Goldman Sachs, Chief Financial Officer of AstraZeneca plc, and a Partner at KPMG. His governance experience includes roles as Non-Executive Director and Chair of the Audit Committees of Diageo plc and QinetiQ Group plc, Non-Executive Chair of Proteus Digital Health Inc and Non-Executive Director of Rubius Therapeutics, Inc.
Jon is a Fellow of the Institute of Chartered Accountants in England and Wales.
External appointments: Non-Executive Director, Genomics England Limited having previously served as its Chair; Non-Executive Chair, Energy Aspects; Member, European Round Table for Industry; Senior Advisor to Chatham House.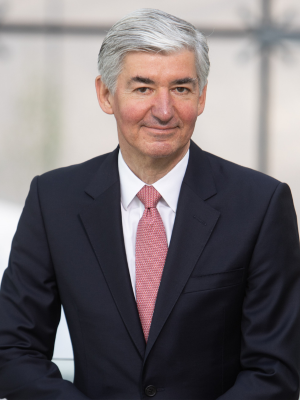 Dr Trishan Panch MD MPH
President, Harvard TH Chan School of Public Health Alumni Association
Dr Panch is an entrepreneur, physician, executive and keynote speaker.
He is currently the CEO of LUNR, Board Director at Lumin, President at Harvard TH Chan School of Public Health Alumni Association and Board Chair at Healthcare for All. Previously, he co-founded Wellframe and co-led the company as Chief Medical Officer, Chief Product Officer and Chief Innovation Officer. He is the holder of the patent on the Wellframe technology and is the inaugural recipient of Harvard's Public Health Innovation Award for his work in Digital Health.
Dr Panch is an Instructor at Harvard TH Chan School of Public Health and founder and Executive Director of the Specialization in AI for Health Care – a certificate program in AI for senior healthcare leaders.  He serves on the Innovation Advisory Board of Boston Children's Hospital.
He practiced medicine for 17 years and lead a large risk bearing primary care group in London serving an urban population with high levels of economic deprivation.
Dr Panch has delivered multiple keynote presentations for healthcare providers, governments, management consultancies, life sciences companies and technology organizations in the US, Europe, Asia and Latin America.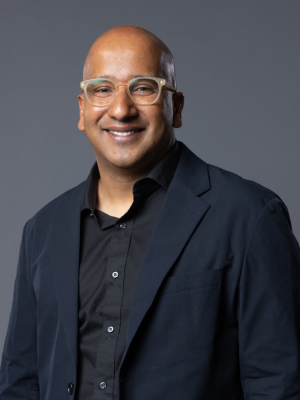 Dr Juliet Addo
Academic Engagement Director, Global Health & Head of the Africa Open Lab at GSK
Juliet is currently Academic Engagement Director, Global Health & Head of the Africa Open Lab at GSK where she is accountable for a number of research and academic collaborations and partnerships supporting capability strengthening efforts for early career scientists and researchers in Africa. She advocates for African-led solutions for African health problems by empowering Africa to take a leadership role in scientific research and output.
Juliet graduated from the University of Ghana Medical School and practiced as a clinician in Ghana for a number of years. She obtained a MSc in Public Health from the University of Ghana School of Public Health followed by a PhD in Epidemiology from the London School of Hygiene and Tropical Medicine (LSHTM).
She is a Fellow of the UK Higher Education Academy and an honorary Assistant Professor of Epidemiology at the LSHTM.
Before joining GSK in 2016, Juliet was a lecturer in epidemiology at the LSHTM.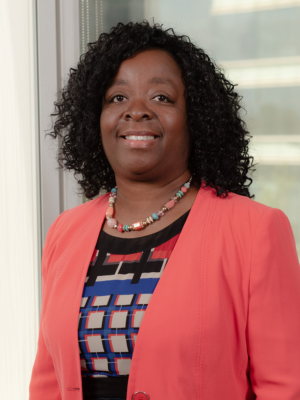 Sameer Sawarkar
Co-Founder & CEO – Neurosynaptic Communications Pvt. Ltd.
Sameer's primary work is in affordable technologies for Rural Healthcare. Neurosynaptic's completely indigenous ReMeDi® platform has proudly enabled over 2800 Rural Digital Health centres, bringing healthcare access to over 54 Mn population in India. ReMeDi® is also deployed in twelve other countries of Africa, SE Asia and LatAm. Neurosynaptic does pioneering work in medical devices and software.
He is an Ashoka Fellow. His achievements include Engineering Awards, Patents, and Publications. Under his leadership Neurosynaptic has received several recognitions including "Global Indus Technovator Award", MIT, Boston, "Technology Pioneer" by the World Economic Forum, Switzerland and selected amongst "Global Top 100 Innovative Companies" by Red Herring.
He is an alumni of IISc, Bangalore.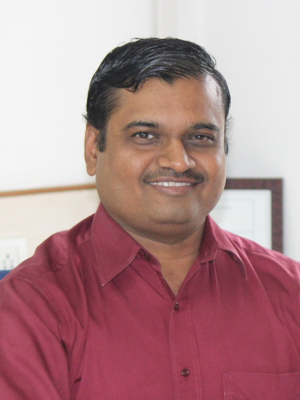 Dr Pauline Williams CBE, FMedSci, FFPM
Independent Consultant in Global Health and Translational Medicine
Pauline has over 30 years' experience as a pharmaceutical physician. With a background in Translational Medicine, she worked across a number of therapeutic areas before becoming Head of Global Health R&D, GSK, dedicated to addressing key global health challenges via drug discovery and development, capacity-building and novel access models.
Under her leadership, two medicines targeting low resource settings, Umbipro and Kozenis, received regulatory approval. She also founded a number of novel open-innovation partnerships in TB, maternal and child health and non-communicable diseases.
Having recently retired, leaving GSK and her role on the MRC Council, she combines pro bono work in Global Health with consultancy, mentoring and advocating for R&D in underserved areas.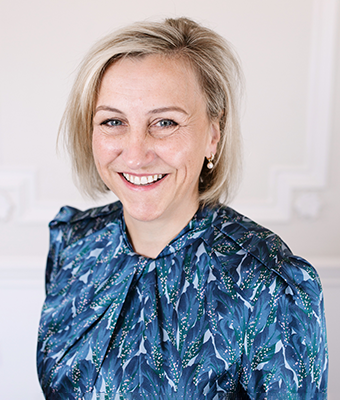 Dr Craig Tipple MRCP, PhD
Medical Director (CMO), Drugs for Neglected Diseases initiative
Dr Craig Tipple is the Medical Director (CMO) at the Drugs for Neglected Diseases initiative, an international non-profit organisation which works in partnership to develop medicines for neglected diseases and populations.
He is a physician scientist and drug developer by background, with a PhD in infectious disease from Imperial College London, membership of the Royal College of Physicians and post-grad qualifications in HIV, Genitourinary Medicine and human pharmacology. Craig gained his drug development experience at GSK in their infectious diseases unit and worked on developing new antibiotics and treatments for hepatitis B and other viral diseases. As Medical Director of GSK's Phase I trials unit and a discovery medicine director, he supported early phase and translational medicine projects. Latterly, he served as the Clinical Development Lead for the GSK/Vir COVID mAb treatment, sotrovimab.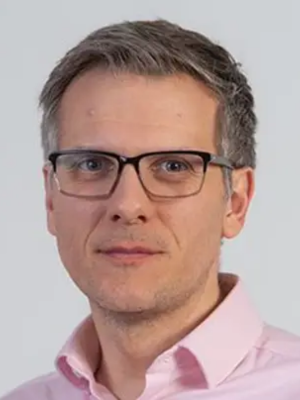 Professor Frances Flinter
Emeritus Professor of Clinical Genetics
Frances Flinter is the Emeritus Professor of Clinical Genetics and former Caldicott Guardian at Guy's & St Thomas' NHS Foundation Trust, a member of the Nuffield Council on Bioethics and a Member of the Human Fertilisation and Embryology Authority. She was previously Scientific Advisor to the Science and Technology Committee for their investigation into Direct to Consumer genetic tests and is a former President of the Clinical Genetics Society. Clinically, her special interests include inherited renal diseases, pre-implantation genetic testing and genetic testing in children.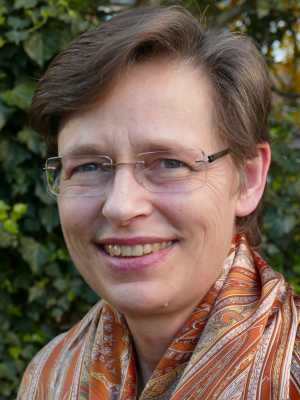 Parker Moss
Chief Partnerships Officer, Cancer Lead, Genomics England
He is responsible for Genomics England's (GEL) strategic partnerships in the biopharma sector, the NHS and academia, and he is the Co-leaders of the GEL cancer research programme, and he leads the bioinformatics technology programme that makes GEL data available the global research community.
Previously he served as a member of the executive team at Owkin, an AI/ML cancer research company focussed on federated learning. He was entrepreneur in residence at F-Prime and Eight Roads, Fidelity-backed VC funds, where he focussed on investments in life sciences technology, with a focus on cancer research.  He was a CTO in the NHS, including technology leadership roles at Great Ormond Street and Virgin Care.
He also holds several non-executive roles, including being a recent member of the UK Health Minister's technology board, a NED of Cancer Research UK's Horizon board. He holds a degree in Physics and Philosophy from Durham University. He lives in London with his wife and teenage daughters, and his dog Duke.  Outside of work his passion is classical music.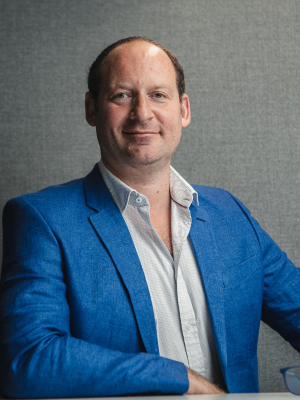 Dr Jeymi Tambiah MBChB, FRCS, MS, FAPCR, MFPM(Dis)
Senior Vice President, Clinical Development and External Innovation, Biosplice Therapeutics, San Diego
Dr Tambiah is a pharmaceutical physician with expertise in medical affairs, clinical development, and translational medicine. He is currently Senior VP of Clinical Development & External Innovation for Biosplice, a California-based biotech developing molecules modulating mRNA splicing in oncology, arthritis and neurodegenerative diseases. This role has fueled his interest in applied genomics and drug development.
Dr Tambiah gained his medical qualifications at the Universities of St. Andrews and Manchester, and his doctorate degree in immunology as a Wellcome Research Fellow at Imperial College. Before joining industry, he was a specialist registrar in cardiothoracic surgery at Guys and St. Thomas' Hospitals, London.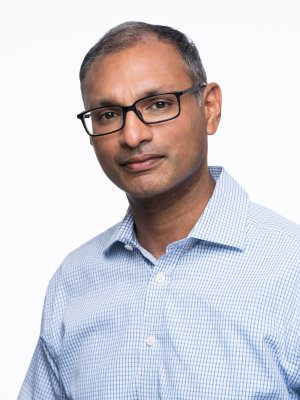 Dr Rav Seeruthun FFPM
Chief Medical Officer and co-founder of health-equity.ai.
Health-equity.ai is a company that uses AI to help solve health inequalities. Previous to this he was an Officer and Vice-President at Genentech based in San Francisco. He moved to this role after four years as Country Medical Director of Roche UK.
Rav studied medicine at St Mary's Hospital Medical School at Imperial College, London and practised for eight years in the NHS before joining the pharmaceutical industry in 2007. He is a Fellow of the Faculty of Pharmaceutical Medicine, a William Pitt Fellow at Pembroke College, Cambridge and holds an Executive MBA from Judge Business School, Cambridge.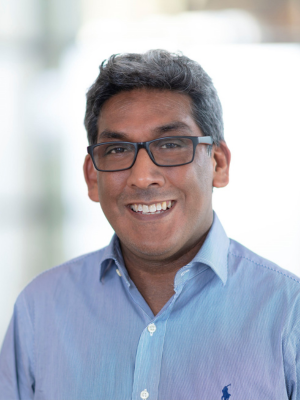 Andrew Bate PhD
VP & Head, Safety Innovation & Analytics, GSK
Andrew is Vice President & Head of Safety Innovation & Analytics at GSK and leads the development of next generation Safety capability as a member of the Global Safety Leadership team. Previously Andrew was in the Global Epidemiology Leadership team at Pfizer and prior to that led the Research function at the Uppsala Monitoring Centre.
Andrew holds a Master's degree in Chemistry from Oxford, and a PhD in Clinical Pharmacology on the use of Machine Learning in pharmacovigilance from Umea University, Sweden. He was a Visiting Professor in Information Systems and Computing, at Brunel University and an Adjunct Associate Professor in Clinical Pharmacology at NYU Grossman School of Medicine and is Honorary Associate Professor of Epidemiology at London School of Hygiene and Tropical Medicine. Andrew has over 100 peer reviewed scientific publications many related to AI and has served as Editor on a specifical issue on AI in the journal Drug Safety. His book "Evidence-Based Pharmacovigilance: Clinical and Quantitative Aspects" was published in 2018.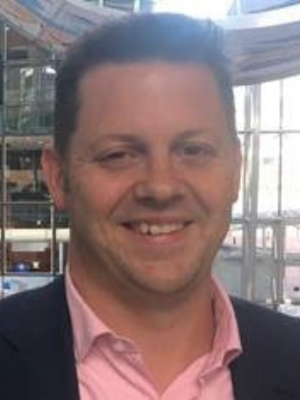 Dr Emma Iovoli MFPM, MBChB, MRCP UK, MSc, PhD, Dip Pharm Med
Life Sciences Consultant
Emma Iovoli is a medical doctor and clinical academic with over a decade of experience within the pharmaceutical industry. She has worked as a doctor in the NHS in the UK, completed a Medical Research Council funded PhD in respiratory disease and has senior leadership experience in global and regional medical affairs, including most recently as the Medical Head of Global Health at GSK.
Emma is a strategic problem solver and visionary systems thinker and is passionate about integrating climate and health strategies within the pharmaceutical business. Her focus is on helping medical affairs individuals and teams realise their opportunity to take patient and business focused actions that drive co-benefits in climate and health.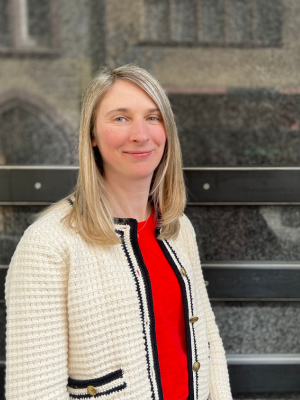 Dr Alan Dangour
Director, Climate & Health – Wellcome Trust 
In January 2022, Alan joined the Wellcome Trust to lead its ambitious new strategy that aims to put health at the heart of global climate change action.
Alan was previously based at the London School of Hygiene & Tropical Medicine for twenty years, where he was a Professor of Food and Nutrition for Global Health and Director of the Centre on Climate Change and Planetary Health.  Alan led an interdisciplinary team working on the interconnections between environmental change, food systems and health.
Familiar working in national and international fora, Alan was an Expert Advisor to the Environmental Audit Committee of the UK Parliament and a Senior Research Fellow at the UK Department for International Development.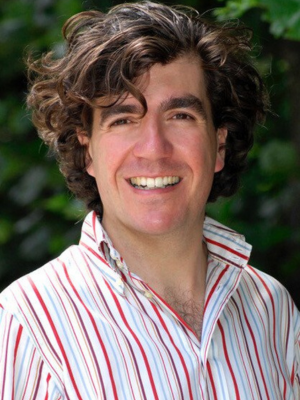 Dr Fiona Adshead
Chair, Sustainable Healthcare Coalition
Fiona chairs the Sustainable Healthcare Coalition that inspires partnerships and action on sustainable healthcare. She also works as an independent expert advisor and board member for national and global organisations on wellbeing and sustainability.
She is a high-profile wellbeing and public health leader with a track record of reframing thinking and developing innovative strategy and programmes at the heart of business and government. Her previous roles include Deputy Chief Medical Officer and Director General in the UK Government, Director of Chronic Disease and Health Promotion at the World Health Organisation and Bupa's Chief Wellbeing Officer.
Fiona is a visiting Professor at UCL and is a Senior Associate at Cambridge Institute for Sustainability Leadership.  Fiona's recent board roles include British Land's Sustainability Advisory Panel, Marks and Spencer's Sustainable Retail Advisory Board, and Business in the Community's Wellbeing Leadership Team.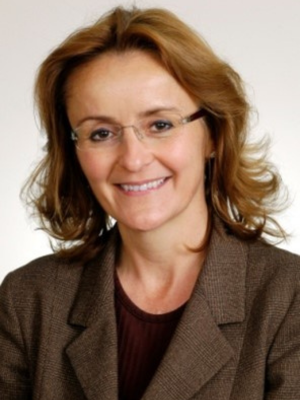 Dr Ashton Harper
Head of Medical Affairs for Roche Diagnostics UK & Ireland
Ashton is Head of Medical Affairs for Roche Diagnostics UK & Ireland where he leads a team responsible for clinical research across oncology, cardiology, neurology, infectious diseases, critical care, and women's health. He holds an MBBS and a B.Sc. in physiology and pharmacology from University College London. He trained as a gastrointestinal surgeon in the NHS achieving membership of the Royal College of Surgeons. During his career, he has initiated numerous interventional clinical trials in a range of therapeutic areas, has lectured across the globe, and has published in the fields of surgery, gastroenterology, neurology, infectious diseases, and microbiology.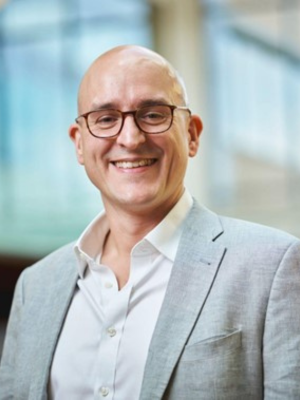 Seb Tucknott
Founder and CEO of IBDrelief
Seb has lived with the long-term chronic condition ulcerative colitis (UC) since 2008. He has used his experience as a patient and a web agency founder to create IBDrelief, a for-purpose company empowering people living with inflammatory bowel disease such as ulcerative colitis and Crohn's disease.
He is passionate about improving quality of life for patients living with long-term conditions through better education and improved support to self manage their condition.
He is constantly seeking solutions to some of the big healthcare problems to empower patients and place them at the heart.
Seb is an experienced patient, advocate, entrepreneur and speaker.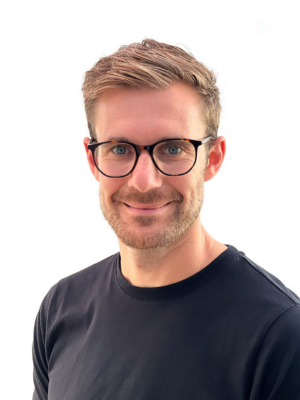 Clare Campbell-Cooper
Global Head of Digital Health and Innovation at Fortrea
Clare has over 25 years' experience within including 10+ years senior management capacity. She has held management positions in Data Management, Phase I Operations, Strategy and Planning, Project Management and Global Project Delivery. She is now Global Head of Digital Health and Innovation at Fortrea where she is helping to change the face of how clinical research is developing. During COVID, Clare's husband died from glioblastoma and her special interest lies in the relationship between the caregiver and physician team and how the use of digital technology can augment this.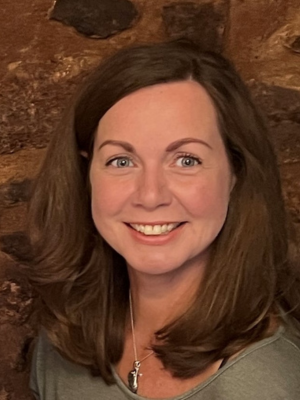 Dr Richard Gorman
Research Fellow at Brighton and Sussex Medical School
Dr Richard Gorman lives with haemophilia and is an active advocate within the rare disease community where his work has focussed on expanding the opportunities for patient voices to shape healthcare.
Additionally, Richard is a research fellow at Brighton and Sussex Medical School in the UK, where his work focusses on bringing lived experience into conversation with medical knowledge and practices to improve care. Prior research at the University of Exeter has also explored how to actively involve people affected by health conditions in laboratory research, and support conversations that might involve sensitive topics like animal research.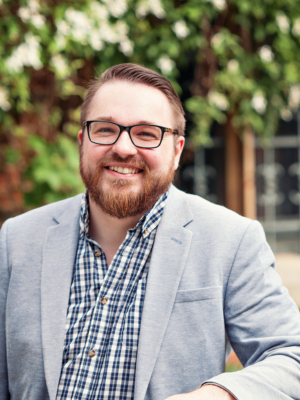 Graeme Johnston
Founder member and current Board and Executive Committee member of Patient Focused Medicines Development (PFMD) 
Graeme Johnston has lived with Rheumatoid Arthritis (RA) for almost 20 years. He is a law graduate and a former partner in the accountancy firm PWC. His RA led to early retirement in 2009 since when he chaired for six years the National Rheumatoid Arthritis Society (a patient led, RA specific charity).
This led to his involvement with several Pharma companies where he was consulted as a member of scientific advisory boards, patient panels and as a patient expert  and a passionate advocate for those with RA and more widely those with life long illnesses.
In 2013, when a number of leading medical affairs professionals from Big Pharma met to discuss the possibility of standardising and improving patient engagement, Graeme was invited to the meeting to bring a patient perspective.
This led to the creation of PFMD (patientfocusedmedicine.org) which for ten years has been a leader in producing tools to support and develop patient engagement.
Graeme has also been active as an NHS board member, local GP's PPG chair and a public partner on an ARC.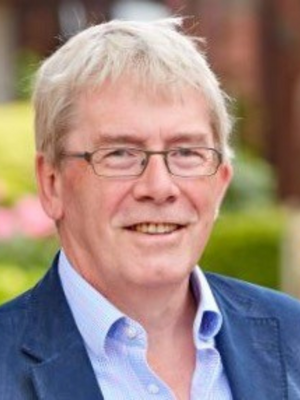 Dr Liz Clark MBBS MSc FFPM FCMI FInstLM
Visiting Lecturer and Patient Engagement Theme Lead at the Centre for Pharmaceutical Medicines Research
Liz is an independent pharmaceutical physician and Visiting Lecturer and Patient Engagement Theme Lead at the Centre for Pharmaceutical Medicines Research within the Institute of Pharmaceutical Science, School of Cancer & Pharmaceutical Sciences at Kings College London.
Following Medical Qualification and a short period in clinical medicine, Liz spent 28 years working in pharma.  Her career encompassed a variety of roles in both commercial and scientific functions, predominantly in Medical Affairs and most recently in Patient Engagement.
She left her final Industry role as Vice-President of Medical Affairs at Norgine Ltd. in 2021 and now undertakes a wide-ranging portfolio of activity as an independent pharmaceutical physician. This comprises her role at Kings, patient engagement consultancy, delivery of training and coaching and as Appraisal Lead, Educational Supervisor and Examiner for the Faculty of Pharmaceutical Medicine.
Her work in patient engagement was recognised in the WEGO Awards 2021 where she was a finalist in the 'Champion for Patient Engagement' Category.
She is currently in the process of establishing a forum at FPM to support interest in collaborative working with patients and communities. Please contact Liz if you are interested to learn more about this initiative:  l.clark@fpm.org.uk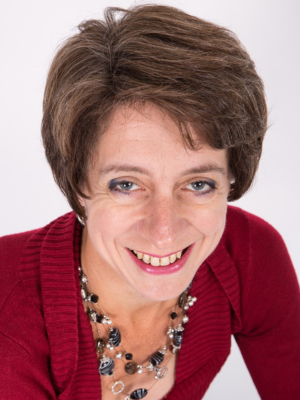 Dr Julie Warner, PhD
Vice President, Regulatory Affairs, Boyds
Julie provides strategic advice to companies from discovery to registration. With over 20 years' experience, she specialises in the development of regulatory strategies for advanced therapies, and orphan and paediatric drugs. Julie started her career at Gregory Fryer Associates before taking on positions of increasing responsibility at Genzyme Europe Research, Clovis Oncology UK, and Roche and joined Boyds to grow and lead its award-winning regulatory team which specialises in the development of advanced therapies (gene and cell- and tissue-based) for conditions including inherited diseases, oncology, and neurological and metabolic diseases.  Julie is a TOPRA Fellow and was a finalist in the 2018 TOPRA Awards.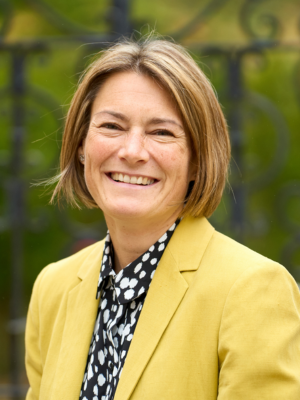 Rachel Cummings
Principal Consultant at Decisive Consulting
Rachel is a Principal Consultant at Decisive Consulting, a global market access consultancy. Rachel has over 20 years of experience in the life sciences industry. She started her career in medical publishing before moving into pharmaceutical companies. Over the last 14 years, Rachel has worked within several different pharmaceutical companies holding local, regional and global market access positions.
Rachel has extensive experience in planning for and submitting evidence to HTA bodies as well as developing and implementing global pricing, HEOR, RWE and access strategies.
Rachel has a BA and an MA in Pure and Applied Biology from the University of Oxford, an MSc in Health Economics from LSE, and a PG Diploma in International Health Technology Assessment from ScHARR, University of Sheffield.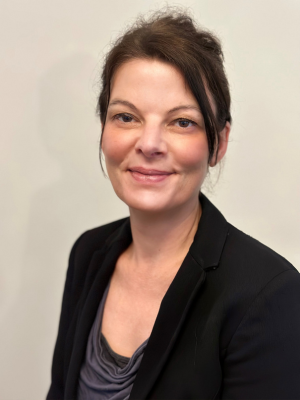 Dr Kirsty Wydenbach MFPM
Head of Regulatory Strategy at Weatherden
Kirsty is the Head of Regulatory Strategy at Weatherden, a consultancy experienced in supporting preclinical and clinical stage companies to de-risk drug development.
Prior to joining Weatherden she has over 13 years' experience as an Expert Medical Assessor at the MHRA within the Clinical Trials Unit, having a particular interest in ATMPs and first-in-human studies. She has been involved in all aspects of UK clinical trials regulation, including significant work on the recently proposed legislative updates. Kirsty was also involved in EU discussions for the CTR, co-chairing a safety sub-group, and was an EMA expert for the 2017 update of the first-in-human guideline. Collaborative regulatory work has included projects with the FDA, ACCESS consortium and ICMRA.
Other work has included collaboration with external industry groups and global regulators regarding adaptive and novel trial designs, being a regular speaker at events on these topics and co-authoring several publications. She led the MHRA work on novel trial design for the Life Sciences Industrial Strategy as well as through the new MHRA Innovative Licensing and Access Pathway (ILAP), leading the novel methodologies tool. Kirsty also oversaw the MHRA clinical trials work for COVID-19 and provided regulatory expertise on vaccines both within MHRA but also as part of the Government Vaccine Taskforce.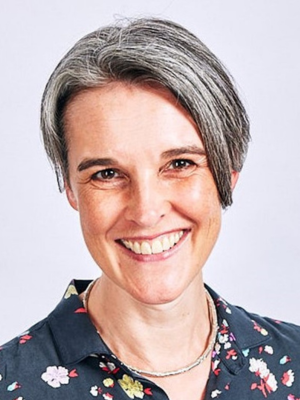 Dr Amit Aggarwal MFPM
Executive Director for Medical Affairs at the ABPI
Amit Aggarwal has over 14 years experience in the pharmaceutical industry, most recently at LEO Pharma as Medical Director for the UK and Ireland. Prior to that he spent over a decade at Bayer where he held various roles including pharmacovigilance, Global medical affairs, and latterly as Director of Medical Affairs UK for General Medicine.
His background is as a medic, spending 5 years working clinically in the NHS, mainly in secondary care. Amit has worked on both innovative and established product launches, spanning a range of therapy areas including oncology, women's health, cardiovascular medicine, dermatology and thrombosis in the UK and globally.
Amit holds a MA in Neuroscience from the University of Cambridge, and a MBBS from Guy's, King's & St Thomas' School of Medicine.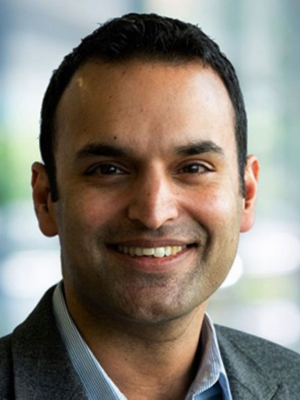 Dr Alison Cave
Chief Safety Officer, Medicines and Healthcare products Regulatory Agency
Alison joined the Medicines and Healthcare products Regulatory Agency (MHRA) in July 2021 as the Chief Safety Officer with responsibility for the safety of medicines and devices in the UK. She holds a BSc Honours degree and PhD from the University of London and has significant academic research and regulatory experience, the latter at both the European Medicines Agency (EMA) and MHRA. Previously she was Head of Cellular, Developmental and Physiological Sciences at the Wellcome Trust and most recently an Industrial Strategy Challenge Fund Director at UK Research and Innovation.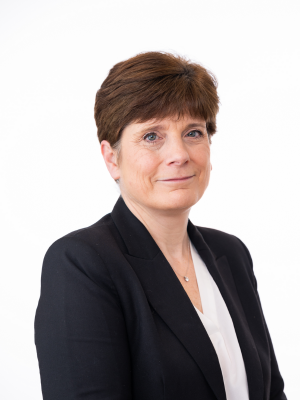 Dr Nick Broughton MFPM
Educator and Founding Partner, Ethos Pharmaceutical Ethics and Compliance Ltd.
Nick is a Founding Partner of Ethos, a company specialising in education and behaviour change in the field of pharmaceutical ethics and compliance. He is a pharmaceutical physician with over 20 years' experience within the industry, including senior medical roles in UK and European Medical and Regulatory Affairs for AstraZeneca and Celgene. He is actively involved in advising large and small pharmaceutical companies on their promotional and other activities across both traditional and digital channels.
Nick has post graduate qualifications in medical ethics and law from Keele University, UK. The educational programmes he has developed draw heavily on theories of medical ethics and their practical application in business decision-making and commercial campaigns.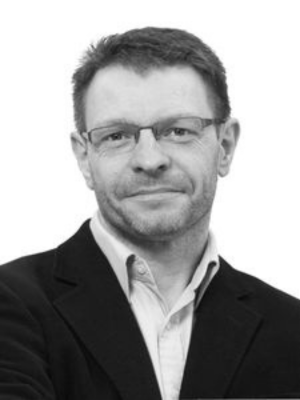 Dr June Raine DBE FFPM
CEO of the Medicines and Healthcare products Regulatory Agency
Dr June Raine DBE is CEO of the Medicines and Healthcare products Regulatory Agency. She trained in medicine in Oxford after completing a Master's degree by research in Pharmacology.  Her interest in drug safety led to a career in medicines regulation which has spanned a number of roles in assessment, management and strategic development within the UK national authority. She was elected in 2012 as the first chair of the European Pharmacovigilance Risk Assessment Committee and is also co-Chair of the WHO Advisory Committee on Safety of Medicinal Products. Her special interests are in monitoring the outcomes of regulatory action, risk communication and patient involvement in the regulatory process.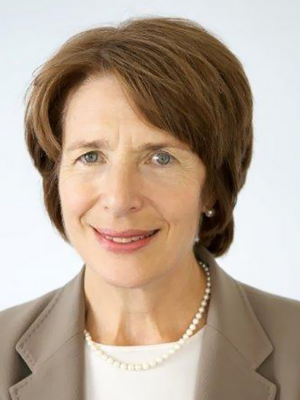 Dr David Jefferys FFPM
Senior Vice President, Eisai
David is currently Senior Vice President in Eisai with a wide portfolio covering global regulatory and product development strategy, corporate affairs, government relations and patient safety.
After a career in clinical and academic medicine and serving as a consultant physician with an interest in cardiology and clinical pharmacology, David spent 21 years as a senior life sciences regulator. He was variously, Director of Licensing and Executive Board Member in MCA, a long standing member of the CPMP/CHMP, CEO of the Medical Devices Agency and acting CEO of MHRA. He also worked on secondment with the EU Commission and in the European Medicines Agency.
He was a founding member of ICH and more recently served as the IFPMA Standing Observer on the ICH Management Board and the General Assembly.
He is a past President of TOPRA and RAPS and chairman of CRM /CIRS and remains a member of the CIRS Scientific Council. He is a member of the IFPMA Council, and various EFPIA Boards and Committees and chairs the ABPI Regulatory Science Committee.
He has served for 6 years as Governor of Kings College NHS Trust, is a member of the Council of Hertfordshire University and is chair of the Bromley Health and Wellbeing Board.
David has published widely on medicines and medical device regulation and benefit-risk evaluation. He was a founding member of the FPM and served two terms as a Trustee and Board member. He is currently Junior Warden of the Society of Apothecaries of London.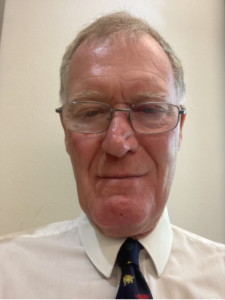 Professor Andrew Farmer
Professor of General Practice, University of Oxford and Director, NIHR Health Technology Assessment Programme
Professor Farmer leads research into digital health technologies, exploring their evaluation in clinical care pathways. His role as Director of the UK National Institute of Health Research Health Technology Assessment research funding programme involves commissioning and monitoring research that directly informs change in practice and policy around the use of tests, treatments, therapies and other clinical interventions.
Andrew is based in the Nuffield Department of Primary Care Health Sciences, University of Oxford. He has contributed to NICE Clinical Guidelines and has held substantive roles in NIHR research delivery networks. In his current Programme Director role, he has worked with colleagues to support research recovery following COVID as well as involvement in a range of initiatives to embed clinical trials in clinical practice and make use routine clinical data in trials.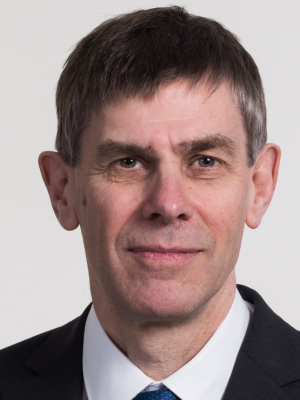 Dr Lisa Broad PhD
Vice President and Head of Neurodegeneration Discovery, Lilly and Managing Director of Lilly Research Labs, UK
A physiologist/pharmacologist by training with 25 years research experience in academia and industry. Extensive drug discovery experience and knowledge ranging from target identification through to clinical proof of concept. 23 years' experience within the Neuroscience therapeutic area, developing symptomatic and disease modifying therapies for patients with chronic pain, migraine and neurodegenerative diseases. Partners closely with academics, charity partners and in private-public partnerships. Prior to joining Lilly, Dr. Broad completed post-doctoral studies at the National Institute of Environmental Health Sciences, Research Triangle Park, North Carolina, USA and the University of Cambridge. Dr. Broad received her doctorate from the University of Cambridge.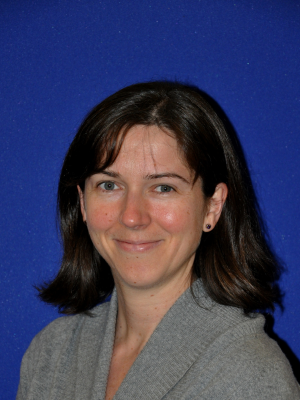 Professor Alan Boyd BSc, MB, ChB, FRSB, FFLM, FRCP, FFPM, FMedSci
Past-President of FPM and CEO of Boyds
Professor Alan Boyd, a past President and Fellow of the Faculty of Pharmaceutical Medicine, now serves as the CEO of Boyd Consultants Ltd (a medicines development consultancy). With a background in Biochemistry and Medicine from Birmingham University, he is a Fellow of the Royal Society of Biology and the Royal College of Physicians, as well as an Honorary Fellow of the Faculty of Forensic and Legal Medicine.
His career spans the pharmaceutical industry, including roles at Glaxo, ICI, and Zeneca, culminating in his position as the Global Head of Medical Research. In 1999, he founded Ark Therapeutics Ltd, a pioneer in gene therapy development.
In 2005, he established Boyds, a company that guides life-science enterprises in transforming research into potential medications. Professor Boyd's global recognition in medicines development and regulatory affairs is underscored by his involvement in introducing over twenty prescription products to the market, encompassing gene therapy-based treatments and a COVID-19 vaccine.
Furthermore, he holds an Honorary Professorship at the University of Birmingham Medical School since 2009, and his consultancy firm was honoured with the 'Queens Award for Enterprise' in April 2018 for its global contributions, particularly in gene therapy development.
Currently, Professor Boyd serves as a Non-Executive Director on three life-science company boards and was the Independent Clinician Trustee at the Academy of Medical Royal Colleges. In May 2021, he was bestowed with a Fellowship at the Academy of Medical Sciences, UK, in recognition of his substantial contributions to medical science and medicine.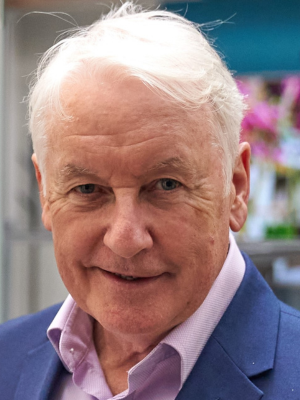 Dr Karen Mullen, MBBS FRCP FFPM (Chair, FPM Annual Symposium 2023)
Chief Medical Officer (CMO) & Vice President of Clinical and Medical Affairs, Boyds
An experienced pharmaceutical physician with more than 20 years' experience in drug development and medical affairs, Karen has worked in Europe, the USA and Australia across a wide range of pharmaceutical therapy areas, including vaccines, cell and gene therapies, oncology and rare diseases.
Karen is CMO and VP of Clinical and Medical Affairs at Boyds. Prior to joining Boyds, Karen held senior leadership roles, formerly Country Medical Director UK at GlaxoSmithKline, she led and managed a large medical department across clinical research, pharma, and vaccines. Karen's previous roles at GSK include Head of Medical Affairs, Director of Vaccines, and Director of Metabolic Medicine.
Karen has been involved in the development of over 20 medicines including vaccines, gene therapies, monoclonal antibodies. She had also been responsible for the monitoring of the safety profile of approximately 75 registered medicines.