Meet our latest specialist registrants
Posted on: Friday 15 October 2021
Author: FPM
Completing PMST and gaining a CCT or CESR (through the combined programme) marks a fantastic achievement.
CCT and CESR holders are equipped with the specialist knowledge and capabilities that are needed to practise to the highest ethical and professional standards.
This year, many new CCT and CESR holders also managed to achieve their success during a global pandemic – an enormous feat of achievement.
We were delighted to be able to welcome many of these individuals to our first in-person event for over 18 months at the 2021 FPM Annual Awards held in September 2021 at RCP London. Find out more about some of the latest entrants to the specialist register below: Dr Yolanda Alvarez
Yolanda is a Medical Director at GSK. She recently completed her specialty training in Pharmaceutical Medicine. She holds a PhD in Pharmacology, a Masters in Research Methods Sciences and previously completed speciality training in Clinical Pharmacology and Therapeutics. She is committed to continuous improvement and developing others.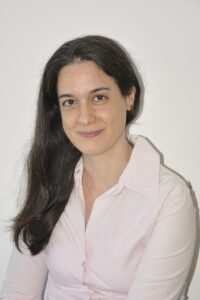 Dr Asela Bandara
Asela is a Medical Director of Clinical Development at Healx, an AI-powered, patient-inspired technology company, pioneering the next generation of drug discovery for rare diseases. Previously he worked on clinical development and operations for rare diseases at Sanofi.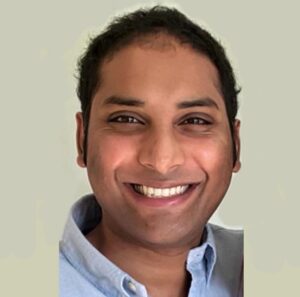 Dr Ron Basu Roy
Ron graduated from the University of Cambridge and completed his specialist training in Gastroenterology and Internal Medicine. He holds an MBA from the University of Oxford and MD(Res) in Cancer Studies from King's College London. He is a Fellow of the Royal College of Physicians and joined the pharmaceutical industry in 2016. He is currently a Medical Director in NASH at Novo Nordisk with an interest in healthcare systems, digital innovation and entrepreneurship.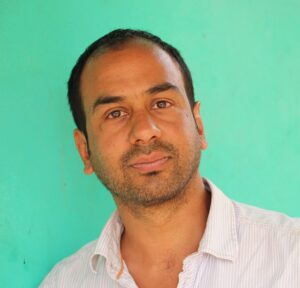 Dr Gavin Chiu
Gavin is the therapy area head of the oncology multi-indication team at MSD UK. He undertook his medical training at Guy's, King's & St Thomas' medical school before  completing GP specialist training. He then worked a number of years in the UK and Australia as a GP before joining the pharmaceutical industry in 2015. He's a busy father of two with an interest in RWE and health technology innovation.
Dr Daniel Jabbari
Daniel qualified as MD from Shiraz University of Medical Science, Iran, in 1994. He joined the NHS in 2007, where he experienced different hospital specialities including GP training. In 2014 he moved to the pharmaceutical industry, since then, he has been working in different stages of clinical development. Daniel has a CCT in pharmaceutical Medicine and works as a Lead Clinical Research Physician in Rickett Company. His special interests are in clinical development and clinical pharmacology.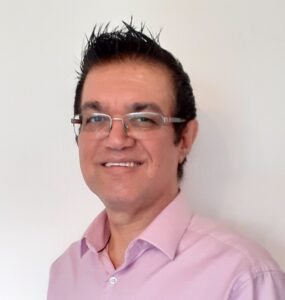 Dr James Penton
James qualified in medicine in 2007 from Guy's, King's & St Thomas' in London, and practised in the NHS until 2013, specialising in clinical oncology. Since joining the industry he has spent his career to date working in medical affairs at Janssen, and is currently a medical advisor for lung cancer for the company's EMEA region. Alongside PMST he has also completed an MSc in Oncology at the Institute of Cancer Research.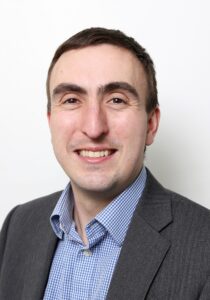 Dr Anjali Verma
I graduated from Liverpool University with honours and trained as a clinical oncologist in the South East of England. I am currently working as a medical affairs manager at Amgen. Before becoming a parent, my hobbies were photography and reading suspense novels. The best part of working in industry is getting access for patients to new medicines.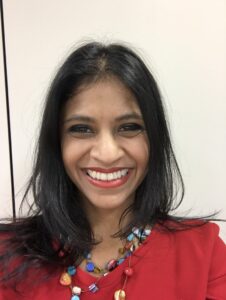 Other recently qualified specialist registrants who were celebrated at the 2021 FPM Annual Awards were:
Dr Timothy Crossman
Dr Emma Forsyth
Dr Niroshini Naicker
Dr Pundalik Nayak
Dr Emmanuel Okoye
Dr Moeen Panni
Dr Olivia Portman
Dr Nicholas Ramscar
Dr James Richardson
Dr Melissa Rowe
Dr Shadi Stevens
Dr Ruth Tarzi
Dr Laurence Toms
Dr Varsha Vasi
Dr Maciej Zatonski