Meet our latest specialist registrants
Posted on: Friday 15 October 2021
Author: FPM
Completing PMST and gaining a CCT or CESR (through the combined programme) marks a fantastic achievement.
CCT and CESR holders are equipped with the specialist knowledge and capabilities that are needed to practise to the highest ethical and professional standards.
Like last year's entrants, many new CCT and CESR holders also managed to achieve their success during a global pandemic – an enormous feat of achievement.
We were delighted to be able to welcome many of these individuals to our in-person 2022 FPM Annual Awards held in July 2022 at RCP London. Find out more about some of the latest entrants to the specialist register below: Dr Niroshini Naicker
Dr Niroshini Naicker is a dual specialised physician in Clinical Oncology and Pharmaceutical Medicine, currently working as a Clinical Director within Late Stage Oncology Clinical Development.
She received her medical degree from University of Natal Medical School, South Africa and completed her core medical training at the King Edward VIII teaching hospital and Greys Hospital in Pietermaritzburg, South Africa in 2001. After gaining clinical experience across UK hospitals, she returned to Cape Town, South Africa where she completed her Clinical Oncology training at Tygerberg Hospital, Cape Town.  She holds the Fellowship of the College of Radiation Oncologists South Africa and is on the specialist register for Clinical Oncology on the Health Professions Council of South Africa since 2008. In the, UK she has worked as a Clinical Oncologist across multiple solid tumour teams in NHS hospitals, incl. The Christie (Manchester), Queen Elizabeth Hospital (Birmingham), Royal Surrey County Hospital (Guildford) and Guy's & St Thomas' (London).
In 2015 Nirosh joined the pharmaceutical industry within the medical affairs division working as an Oncology Medical Advisor on HTA applications, PIM/EAMs programmes; generation and publication of Real-World Data studies and practiced as a ABPI/IPHA final medical signatory. Nirosh commenced her post-medical specialist training in pharmaceutical medicine through the Faculty of Pharmaceutical medicine in 2016. She was successful in the FPM's Diploma of Pharmaceutical Medicine examination, at first attempt, in 2019, and completed PMST training in February 2021.
Since June 2020, Nirosh moved into the discipline of Clinical Development. She is a Clinical Director and Medical Monitor for 2 Global Oncology Clinical Trials.
In March 2021, Nirosh entered the GMC specialist register in Pharmaceutical Medicine.
Outside of work, she enjoys travelling, arts and culture activities, hiking, painting and yoga.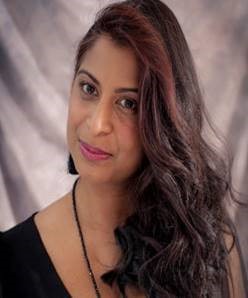 Dr Ugochukwu Stephanie Igwe
Stephanie was born and raised in Eastern part of Nigeria, West Africa, obtained her medical degree (MBBS) in the Eastern part of Nigeria before moving to the UK 2005.
She worked in the NHS where she acquired her core medical training in general medicine before moving to the industries in 2013.
She started her career in the industry as a Sub Investigator in early phase clinical trials including First in human trials, has worked in few CROs before moving to GSK in 2017 as Clinical trial physician and Principal investigator in early phase clinical trials.
Stephanie is happily married with 4 children and enjoys travelling and charity work.
She wishes to use this opportunity to thank her husband Nnanna and her 4 children for all their support during her PMST training. Also, a huge thank you to all the people that played a key role to her achievements, Her educational supervisors, her line managers and her colleagues at work for all their support and assistance. A special thanks to Prof. J Ritter for your mentorship and support. I appreciate you all.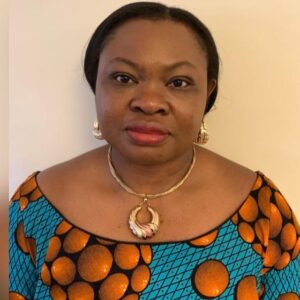 Dr Chigomezgo Munthali
Chigo graduated with an MBBS degree from University of Malawi, College of Medicine in 2007. After completion of her foundation programme, she moved to the UK and joined the NHS in 2010. While in the NHS, she worked in various surgical subspecialties.  In 2017, she joined the pharmaceutical industry as an investigator and has worked in both early and late phase clinical research. She attained a Diploma in Pharmaceutical Medicine in 2020 and completed her Pharmaceutical Medicine Specialist Training in 2022.
Chigo also holds a MSc degree in Tropical and Infectious Diseases from Liverpool School of Tropical Medicine with distinction and she has recently joined AstraZeneca's late-stage clinical development team for Vaccines and Immune Therapy as a Global Clinical Development Medical Director.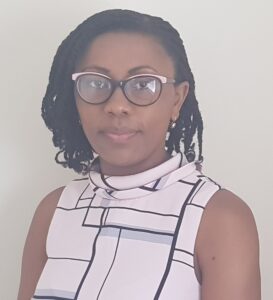 Dr Shaun Flint
Shaun Flint trained in Australia as a nephrologist before moving to Cambridge in 2010, where he undertook a translational medicine PhD as part of the GSK and Wellcome Trust supported Translational Medicine and Therapeutics programme. During this time he also developed a subspecialty interest in renal and rheumatic autoimmune disease. He joined GSK in a translational medicine role in 2016, and joined the Pharmaceutical Medicine Specialty Training programme shortly thereafter. When he left GSK in 2022 he was a Group Leader within the Discovery Medicine Group. He is currently working as a Clinical Development Physician with Vifor Pharma, based in Zurich.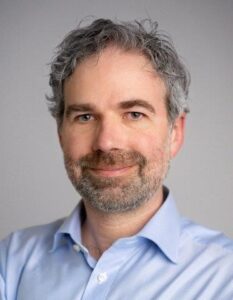 Dr Marianna Lalla
Dr. Marianna Lalla, MD PhD MPH CCT(PharmMed., PeadSurg.), has a clinical and academic background with over 20 years clinical experience in surgery and different fields of medicine, medical devices, clinical trials and pharmaceutical medicine. During her work in both CROs and Pharma, Marianna has led or been instrumental in 90 clinical trials ranging from early-phase translational projects to global Phase 3 studies and has provided medical inputs for regulatory interactions with an array of regulatory bodies (MHRA, EMA including COMP and PDCO, FDA, PMDA, CFDA). She has established key-opinion leader networks and high value research collaborations for a variety of different products. Most recently, she worked as Global Clinical Development lead in Translational Medicine at UCB, responsible for the global development of multiple clinical projects.
Marianna originally trained as a paediatric surgeon, has a PhD in Medicine which utilised biomechanical methods after surgical techniques, and a Master of Public Health with a thesis in health economics. In relation to her previous training as paediatric surgeon, she obtained a European Fellowship in Paediatric Urology. She also holds a Certificate in Pharmacoepidemiology and Pharmacovigilance from the London School of Hygiene and Tropical Medicine, and a Diploma in Pharmaceutical Medicine, as part of her specialty training in Pharmaceutical Medicine. Marianna is GMC specialist registered since 2009 (now under pharmaceutical medicine). She joined OxSonics as Chief Medical Officer in June 2022.
Dr Michael Holmes
Over the course of his career, Michael has sought to harness the power of human genetics and large biobanks to better understand the causes of disease and identify potential therapeutic targets. Following practising as a hospital clinician in the NHS, Michael studied towards an MSc in Epidemiology from LSHTM and PhD in Epidemiology from UCL. He subsequently held faculty positions at University of Pennsylvania and University of Oxford where he was Assistant and Associate Professor, respectively. During his specialist training in Pharmaceutical Medicine, Michael was awarded the inaugural Peter Stonier prize for his vision of pharmaceutical medicine.
Michael has recently taken up a position as Principal Scientist within 23andMe (California, USA) where he works in the Genomics R&D and Therapeutics groups. He is involved in harnessing insights from the millions of 23andMe users to integrate polygenic risk scores for precision medicine and in genomically-guided drug development. Michael's academic career has been supported by fellowships from the Medical Research Council, UK and British Heart Foundation, UK.
Michael is extremely grateful to his mentor Prof George Davey Smith (University of Bristol) for unwavering continued support and intellectual collaborative pursuits and Dr Christina Reith (University of Oxford) who was an exceptional Educational Supervisor for the FPM's Pharmaceutical Medicine Specialty Training. He is eternally indebted to his wife.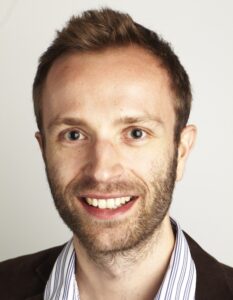 Dr Ayman Nassar
Dr Nassar is a pharmaceutical medicine specialist with 16 years of clinical practice experience in General Medicine and Oncology. His clinical interests were focused on improving cancer patient care and experience. Later during his practice he took a special interest in the emerging Immunotherapy field. In addition to his clinical experience, Dr Nassar holds a post graduate diploma in clinical education, and taught at Exeter Medical School as an honorary Fellow for 8 years.
He joined the industry in 2016, working in several departments in medical affairs where his passion for medical education and patient-centred high quality care led him to deliver a number of highly attended and well received national educational conferences. Dr Nassar also initiated several real world data studies, resulting in the development of clinical decision aid tool for oncologists.
Having practiced medicine in different countries and witnessed inequality in access to clinical care he is motivated and driven by improving equality in health care.
Dr Nassar currently works in clinical development, focussing on Lung cancer late drug development studies and is exploring various aspects of drug development processes, regulatory interaction and safety management.
Dr Victoria Parker
Dr Victoria Parker trained at the University of Cambridge and Imperial College for her primary medical qualification and obtained a CCT in Diabetes, Endocrinology and General Internal Medicine in 2016. During her training she undertook a Wellcome Trust research training fellowship and PhD in Clinical Biochemistry investigating rare mosaic overgrowth disorders due to dysregulated PI3K-AKT signalling. She joined AstraZeneca 6 years ago and is currently a Senior Group Director in early clinical development specialising in cardiovascular, renal and metabolism programs and an honorary consultant in Diabetes and Endocrinology at Cambridge University Hospitals NHS Trust. She completed her Pharmaceutical Medicine CCT in 2022.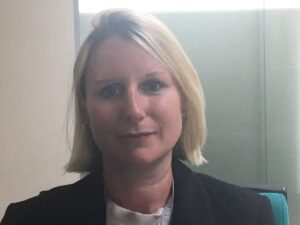 Dr Urmi Shukla
Urmi qualified as physician in 2005 from Guy's, King's and St Thomas' Medical School (UK) and was a speciality trainee in Obstetrics and Gynaecology.
During her training as a research fellow in Assisted Reproduction, she contributed to National guidelines and presented her research at National and International conferences. She also holds a first-class BSc in Maternal and Fetal Physiology from King's College, London.
Having left the NHS in 2014 she joined a CRO as a research physician and was PI on a number of phase 2 and 3 clinical trials, across a range of therapy areas. Following on from her first medical affairs role in 2015 at Pfizer, Urmi joined Sanofi Genzyme as the UK & Ireland Oncology team lead in 2018. Her extensive oncology experience was further broadened during her role as the EMEA medical director in Eisai for breast and endometrial cancer. Urmi is currently in the GSK oncology clinical development team as medical director for a First in Human Trial in solid tumours. She has also been an author on posters and manuscripts during her time at GSK.
She is not only driven about her own development, but also developing and supporting others having mentored via the Healthcare Businesswomen's Association and has post CCT, enrolled to become an ES and support PMST trainees through their journey.
Lastly, she is very grateful to the great organisations and people that have helped her complete her PMST training and a special thanks to her husband Ajay for his continued support- thank you!'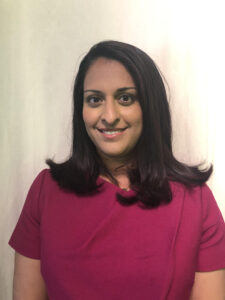 Other recently qualified specialist registrants who were celebrated at the 2022 FPM Annual Awards were:
Dr Allyah Abbas-Hanif
Dr Piyush Durani
Dr Guy Gherardi
Dr Boriana Guimicheva
Dr Sidonie Hartridge-Lambert
Dr Mahesh Kudari
Dr Chigomezgo Munthali
Dr Peadar O'Donohoe
Dr Marius Scholtz
Dr Meera Thayalan
Dr John Wahba
Dr Michael Warwick-Sanders