Let's make the case for trustworthy, certified professionals
Posted on: Thursday 28 October 2021
A blog article by Dr Marcia Philbin, Chief Executive, FPM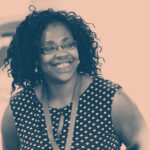 "Never be limited by other people's limited imaginations. If you adopt their attitudes, then the possibility won't exist because you'll have already shut it out. You can hear other people's wisdom, but you've got to re-evaluate the world for yourself."
Physicians sometimes end up doing amazing things that you might not expect. These words were spoken by a young doctor from Alabama who did something that was literally out of this world.
After graduating from Cornell University as an MD in 1981, Mae Jemison worked as an intern at Los Angeles County General Hospital before moving to general practice. In many respects, Mae was a remarkable young woman in that she had already secured a Batchelors' degree in chemical engineering and a Masters' degree in African and American Studies from Stanford, but she didn't stop there.
Jemison joined the Peace Corps in 1983 and served as a medical officer working in Liberia and Sierra Leone. After returning to the US, Mae successfully applied to join NASA's training programme, and in 1992 she made history as the first black woman to travel in space aboard the Space Shuttle Endeavour.
Space flight is perhaps the ultimate exercise in human trust. Astronauts like Mae are just the tip of the iceberg. An iceberg whose true value is hidden below the surface. Keeping everything steady, upright, and strong thanks to the thousands of professional scientists and engineers back on planet earth in whom the astronaut places her trust.
The below photographs of Mae Jemison are shared courtesy of Nasa.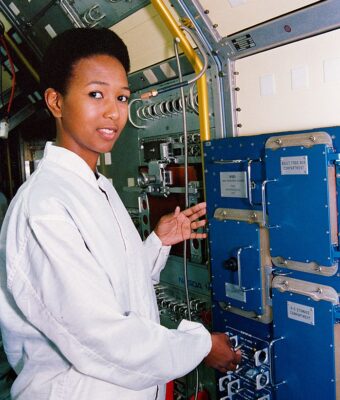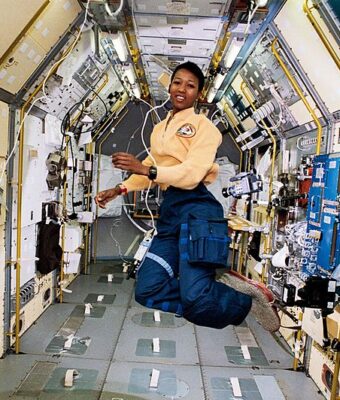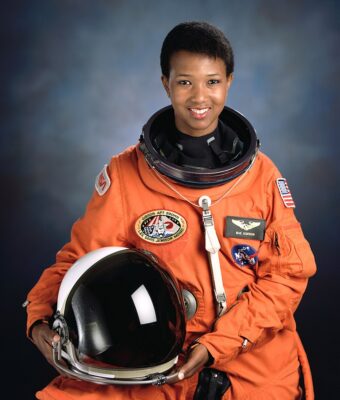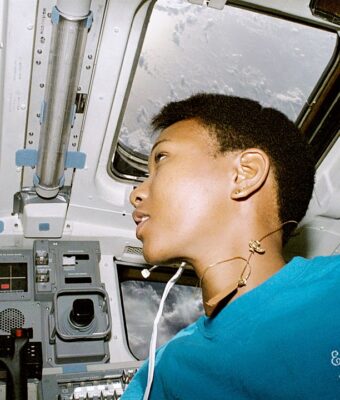 Dr Sheuli Porkess' recent opinion piece on the upcoming twentieth anniversary of pharmaceutical medicine's recognition as a medical speciality in the UK prompts me to draw a parallel between space flight and medicines development.
In a healthcare setting, the oral dose, injection or medical device administered to the patient is also very much the tip of the iceberg. Hidden from view is the complex development pathway that follows a multi-million pound, ten+ year journey from basic research and drug discovery to clinical trials, licencing and post-approval research and monitoring. During the later stages of this journey, the pharmaceutical medic plays a pivotal role in mission control. Their trustworthy professionalism and innate determination to do no harm builds the public confidence that creates the space in which billions of patients take their medicine firm in the knowledge that the risk associated with the treatment significantly outweighs the potential consequences of the condition being treated. We cannot take this trust for granted; that's why FPM directs so much effort to education and training programmes like Pharmaceutical Medicine Specialty Training (PMST). Our new PMST curriculum equips the practitioner with the knowledge, skill and capability to care for people at population level.
The pharmaceutical sector's response to COVID-19 has been nothing less than a race to protect the public in every part of the world. The space race was rather different, but there are similarities and the need for public trust in – as Sheuli puts it – every touchpoint on the medicines development pathway must never be overlooked.
So, here at FPM, we're determined to make a case for trustworthy, certified professionals in the practice of pharmaceutical medicine. The medical world is full of acronyms, and 'PMST' is just one amongst many, but using those four letters as a starting point, here is our synthesis of the essential competencies that are tested and proven in the physician who has completed PMST:
An unshakeable commitment to the highest standards of Professional Ethics
Demonstrable Medical Expertise across the broad space that is medicines development
Consistent compliance with Standardised Practice as required by the regulator
The capacity to provide Trustworthy Leadership in an arena that is under relentless scrutiny
PMST offers the definitive route to demonstrable professionalism in Pharmaceutical Medicine.