Implications for the Life Science Sector of the Free Trade Deal
Posted on: Tuesday 5 January 2021
Author: David Jeffreys FFPM
This article has been prepared by Dr David Jefferys FFPM.
It is provided for information and does not constitute advice or represent official FPM views or policy.
How to cite:
Jefferys, D (2020), 'Implications for the Life Science Sector of the Free Trade Deal', Faculty of Pharmaceutical Medicine blog, 05 January 2021. Available at: <LINK> (Accessed: <DATE>).
On Christmas Eve 2020 a Free Trade Deal was finally agreed between the UK and EU27. This Deal sits alongside the previously agreed Withdrawal Agreement and the Northern Ireland Protocol. The Deal has to be seen in the context that Great Britain (but not Northern Ireland) is a so-called 'third country' outside the EU. The Transition Period, which ended on 31 December 2020, meant that the implication of this has not been fully apparent since February 2020.
When the negotiations began, the UK Government set out its objectives in a Command Paper. The specific objectives for the pharmaceutical sector were the mutual recognition of Good Manufacturing Practice (GMP) and all other Good Practice (GxP) Inspections, mutual recognition of batch testing, batch release and compliance release (special emphasis was laid upon biological testing and release), and access to EU databases.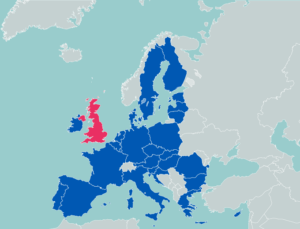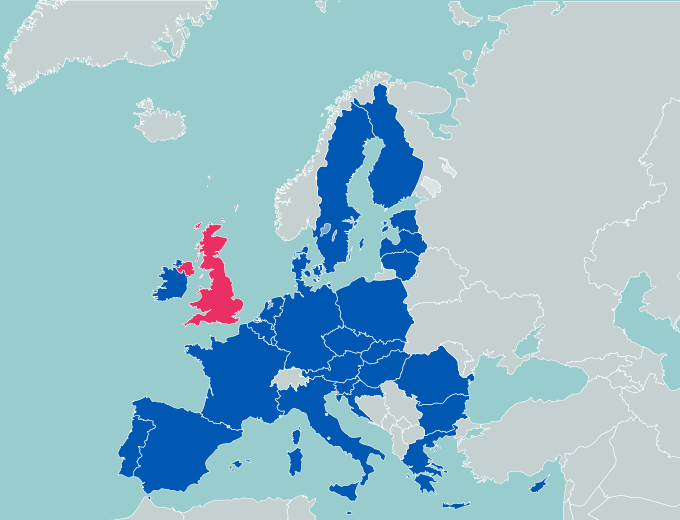 In the event, agreement has only been reached on the mutual recognition of GMP inspections (this is set out in an annex 'The TBT-Trans Border Trade Medicinal Products') and access to some databases for MHRA. There is a commitment to set up a committee to explore future regulatory cooperation, but there are few  details yet on how this will operate and crucially its scope.
The agreement states that there is a commitment to ensure current IP frameworks retain the minimum accepted standard. Medicines under international General Agreement on Tariffs and Trade (GATT) rules do not attract tariffs, but this deal does address the important question of tariff liberalisation for all APIs and intermediates used in the manufacturing of medicines. Furthermore, products used in research and clinical trials (including placebos) should not be subject to any tariffs in any future UK trade deals. The agreement also states that Rules of Origin should be simplified and based on defined chemical and pharmaceutical processing activities that are easy for Customs officials to use. There are also welcome references to continued close cooperation on tackling Anti-Microbial Resistance (AMR).
There is a joint declaration on the continued participation of the UK in the Horizon 2020 research collaboration. Effectively this will be on a 'pay to play' basis, this was anticipated and will be widely welcomed, but again the details have yet to be agreed and the UK is unlikely to get as a good a deal and benefits as it does currently.
The transfer of data, so-called 'data adequacy', is very important for the operation and delivery of clinical trials involving UK and EU27 sites. This key issue has not been resolved. The UK will therefore remain governed by the current EU's data transfer for a maximum of six months (from 1 January 2020), while the EU makes a unilateral decision on whether there is equivalence. This continuing uncertainty, as with the transfer of clinical trial samples, is unhelpful.
Thus, whilst the delivery of the Deal removes some uncertainty, much clarification is still required. The Deal is a 'thin deal' for the pharmaceutical sector, especially when one recalls all the changes made in the run up to the original deadline of 31 March 2019. The hope is that the established Working Group on Medicinal Products will bring forward new agreements in the future and particularly a Mutual Recognition Agreement (MRA) to cover batch release testing. In this area, the UK has said it will have a waiver during which it will recognise batch testing from EU27 Member States for the next two years, but that this will cease in 24 months (on 1 January 2023). This should focus attention on an agreement which would be mutually beneficial to both industry and patients.
The last days of December 2020 also saw a flurry of revised and updated guidance notes from the MHRA covering the changes in the operation of the requirements under the Northern Ireland Protocol. For ease these are listed below.
Four new sets of Guidance and one update. Short summaries:
Procedural advice for Northern Ireland on applications for European Commission Centralised Marketing Authorisations (MAs) from 1 January 2021

For existing MAs that were approved via the centralised procedure before 31 December 2020 but not converted into a PLGB licence (via grandfathering), the MAH should submit a baseline sequence to the UK(NI) (the UK in respect of Northern Ireland) through MHRA Submissions.For MAAs submitted or ongoing from 1 January 2021, the applicant should inform the MHRA of the procedural timetable issued by the EMA via CentralisedMHRA@mhra.gov.uk at the earliest opportunity.

Variations to Marketing Authorisations (MAs) from 1 January 2021

For approved products, MAHs will have the option to maintain the authorisation within the mutual recognition (MR) or decentralised (DC) procedure in Northern Ireland, while maintaining a UK wide authorisation (Northern Ireland and Great Britain).

Renewing Marketing Authorisations for medicines from 1 January 2021

Update: Published new information on renewals submitted for MAs granted through MR or DC procedures.

Rolling review for marketing authorisation applications from 1 January 2021

The rolling review is a new route for MAAs, where an applicant for a marketing authorisation submits increments of the eCTD dossier for pre-assessment by the MHRA, rather than as part of a consolidated full dossier submission.MAAs for any NAS based on a 'full dossier', including biological products, are eligible for the rolling review. Similar biological applications, i.e., biosimilar products, are also eligible.

Guidance on 150-day assessment for national applications for medicines from 1 January 2021

The 150-day Assessment is available for all high-quality new MA applications submitted to MHRA from 1 January 2021.
In essence, Northern Ireland for pharmaceuticals remains within the EU Single Market for Goods for at least the next four years. Currently authorised centralised products (CAPs) will remain in Northern Ireland as they were in 2019. Because of 'unfettered access' between Northern Ireland and the Republic of Ireland, new products authorised by the EMA will also be on the NI market. Adverse event and reporting rules will be different between Northern Ireland and Great Britain. MHRA will therefore be a Competent Authority for Pharmacovigilance for Northern Ireland, working with the EMA, but apparently not attending CHMP nor PRAC meetings.
Products approved for the UK through the mutual recognition and decentralized procedures will remain in the procedures for Northern Ireland and the UK/MHRA will in effect be a 'tacit / silent or passive' Concerned Member State. In a late change of view the MHRA will allow companies to keep their products on both the Northern Ireland and Great Britain markets under one authorisation, with the UK automatically recognising the EU decision. Should there be a major public health concern then the MHRA could impose a different decision for Great Britain and the licence would be split to two separate ones, Northern Ireland (unfettered access product) and a Great Britain licence. If this sounds complicated, it is. The use of the reliance approval routes for Great Britain will effectively allow automatic recognition of new products and variations to existing products for the next two years of a 'standstill period'. This is very welcome for industry and for patients will avoid the risk of a drug lag and delayed access to new medicines. The recently launched ILAP 'accelerated access scheme' for innovative new medicines, described in an earlier FPM blog, gives an exciting option to access the Great Britain market.
The MHRA has also clarified the way it will introduce rolling (or iterative) evaluation reviews and the documentation requirements for applications which were pending in the EU system at the end of the Transition Period. Furthermore, there has been clarification that there will be no import and export controls on the movement of clinical trial materials between Northern Ireland and Great Britain for the next 12 months, whilst a long term solution is investigated. On 1 January 2021 the MHRA issued 41 new Guidance docs. These reflect the agreed UK/EU trade agreement and the EU unilateral statements on the NI protocol.
So, at the start of 2021 we do have more some more certainty and clarity, but more key details are still to emerge. Life will be different and new regulatory and access strategies will be required. The MHRA, as a sovereign regulator, will have freedoms and be able to be more innovative. The Agency should be well placed to pilot new approaches to medicines regulation and to protecting patients and enhancing public health. The FPM looks forward to working with the Agency as it embarks on this new path.