FPM Education Day 2023 – Meet the speakers
Posted on: Thursday 20 April 2023
We have assembled a talented line up of presenters and workshop leaders for the upcoming FPM Education Day 2023 which is being held at Wellcome Collection on 14 June 2023. Find out more about them below.
Dr Kirsty Wydenbach, MFPM
Head of Regulatory Strategy, Weatherden
Kirsty was recently appointed as Head of Regulatory Strategy at Weatherden, a consultancy experienced in supporting preclinical and clinical stage companies to de-risk drug development. Prior to joining Weatherden she gained over 13 years experience as an Expert Medical Assessor at MHRA within the Clinical Trials Unit. She has been involved in the UK regulation of clinical trials across all therapy areas and all phases of development, including ATMPs and many first-in-man studies. Kirsty has also been involved in European discussions aiming to establish an EU harmonised approach to clinical trials and was an EMA expert for the update of the First-in-Human guideline. Other work has included collaboration with external industry groups and regulators regarding adaptive and novel trial designs, including several publications. She led the MHRA work on novel trial design for the Life Sciences Industrial Strategy as well as through the new MHRA Innovative Licensing and Access Pathway (ILAP), leading the novel methodologies tool. Kirsty also oversaw the clinical trials work for COVID-19 and provided regulatory expertise on vaccines both within MHRA but also as part of the Government Vaccine Taskforce.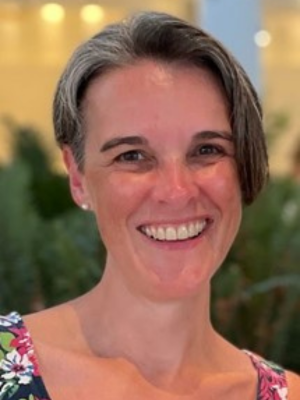 Dr Tiago Nunes
Tiago is a board-certified gastroenterologist with a PhD in Medicine at the University of Barcelona and post-doctoral fellowship at the Technical University of Munich working in clinical development in the biotech/pharmaceutical industry developing drugs for pediatric and adult gastroenterology/hepatology indications. His focus in clinical development is rare diseases, including past and current experiences in phenylketonuria, Alagille syndrome and Progressive familial intrahepatic cholestasis (PFIC). Tiago's core experience focuses on designing and conducting Phase 2 and Phase 3 studies with the ultimate goal to develop drug registration packages which comply with the standards for FDA/EMA drug approval.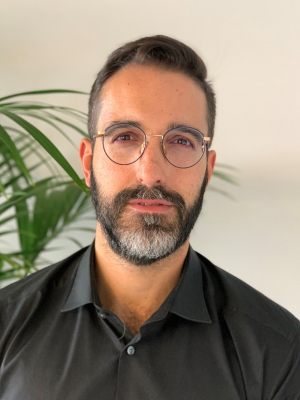 Have you registered for FPM Education Day 2023 yet?
FPM Education Day is our biggest annual education event.
Dr Michael Krams
Chief Quantitative Medicine Officer, Exscientia
Michael joined Exscientia in 2022 and leads the clinical development strategy for a portfolio of investigational medicines. Using a system that employs patient-based translational models and AI-driven molecule design, Michael drives work to improve trial design and patient selection within clinical trials to maximise clinical success and patient benefit. Previously, he led the Quantitative Sciences group at Janssen R&D, bringing together approximately 500 statisticians, pharmacologists and modellers to enable efficient decision-making in various aspects of drug development. Earlier in his career, he was Vice President of Adaptive Trials and Applied Program Strategies at Wyeth. Michael holds an M.D. from the University of Munich.
Dr Laura Campbell, MFPM
Vice President, Clinical Development at Orchard Therapeutics
Laura graduated from Cambridge University in 2010, moving on to enjoy surgical training in London. In 2015 she took her first foray into the pharmaceutical industry, taking a role in medical affairs in GSK. She soon moved into the gene therapy field, and has worked on ultra-rare indications across multiple therapeutic areas, including immunodeficiencies, inborn errors of metabolism, and neurometabolic diseases, making the move into clinical development in 2021. Laura has led the set up of qualified treatment centres in UK/Europe for the highly specialised delivery of ex-vivo gene therapies, was the clinical lead for NICE approval of Libmeldy®, a gene therapy for a rare paediatric neurodegenerative disease, and recently led the design and IND clearance of a PhIII randomised active controlled trial for a gene therapy for MPS-IH. Laura's background in both medical affairs and clinical development brings external resources closer into study design, and ensures gene therapy development is focused 'with the end in mind'.
Laura has sat on a number of committees in the FPM, including the trainees committee. She passed the DPM (Dist.) in 2019, and completed PMST in 2021.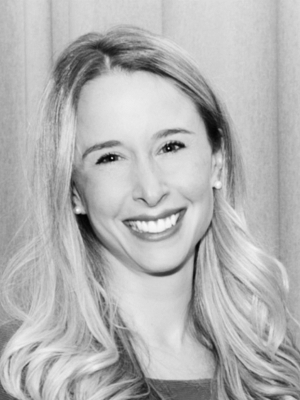 Dr Richard M Turner, MA, MB BChir, PhD, MRCP(UK)
Director, Pharmacogenomics and Clinical Studies, GSK
Richard is a director in Genomic Sciences and Head of Pharmacogenetics at GSK. He studied medicine at the University of Cambridge, undertook clinical training in Liverpool and is board certified in Clinical Pharmacology and Therapeutics, and General Internal Medicine. Prior to joining GSK, he held both an Academic Clinical Lectureship and a Health Education England Genomics Research Fellowship, and was a founding member of two European genetics research consortia.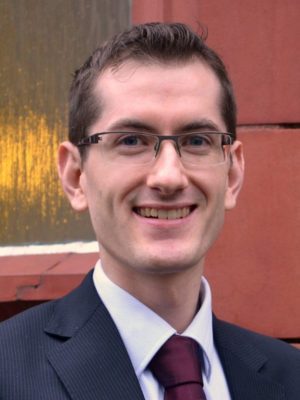 Dr Amit Jadhav, MFPM
Director, Global Patient Safety Lead at Regeneron
Amit is a physician by background and has over a decade of experience in the pharmaceutical industry, having worked in pharmacovigilance, early- and late-phase clinical development in a global patient safety role, and in medical affairs. Amit is currently involved in exploratory trials, including First in Human (FIH) projects.
Amit's professional experience includes providing strategic safety input within clinical development programs, contributing to Marketing Authorisation Application (MAA) submissions, formulating and implementing risk minimisation measures by collaborating with global affiliates, conducting signal surveillance activities, performing effective due diligence, leading quality improvement projects, working closely with institutes for Post authorisation safety studies, KOL engagements, product launches and collaborating with alliance and co-development partners.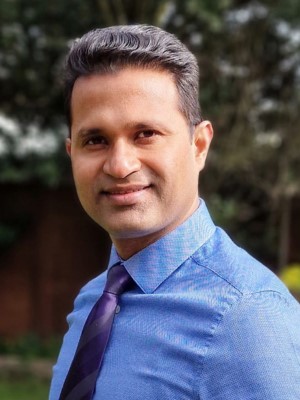 Dr Robert Sands FFPM, MBChB, MD, FRCOG
Robert is the VP, Head of Medical Affairs at Eisai for the EMEA region. He has worked in a number of pharmaceutical companies (Eisai, Astellas, Sanofi, Aventis, Organon) in both Medical Affairs and R&D, and in affiliate, regional and global roles.  He graduated from the University of Cape Town medical school, completed his training in O&G in the UK and Doctor of Medicine at Imperial College London. He has a CCT in Pharmaceutical Medicine and certificate of training in Translational Medicine.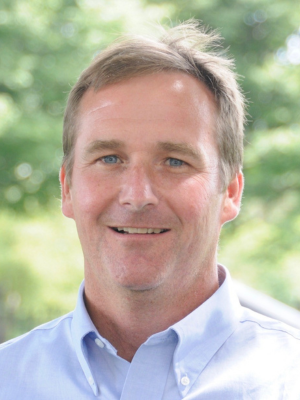 Dr Dileep Dasyam, MBBS, MSc, DHP, CPI, MFPM
Medical Director, GSK
Dileep is a Medical Director in the Translational and Discovery Medicine Projects at GSK. He moved to clinical research in 2016, where he worked for an MHRA accredited phase I unit, developing protocols, study designs, and implementing early phase studies. He has extensive experience in First in Human (FIH) Clinical trials and received the prestigious 'Diploma in Human Pharmacology' (DHP), UK. He helped establish a late phase research unit and successfully led projects in both early and late phase clinical development. Prior to GSK, he worked for Pfizer. Dileep has a background and interest in controlled human challenge models.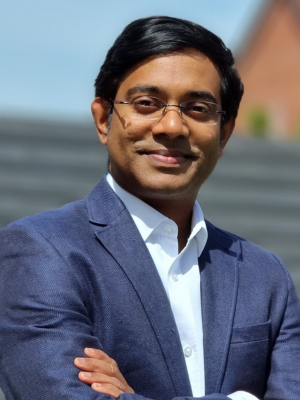 Dr Alexander Schacht
CEO Sanevidence
Alexander aims to ensure sponsors, regulators, payers, physicians and patients have the right evidence at the right time in the right format to make the right decisions for the benefit of patients.
He leverages his 20+ years of experience as a statistician in the pharmaceutical industry to improve data literacy and increase the influence of quantitative researchers.
He speaks regularly at international conferences, hosts the weekly podcast The Effective Statistician listened to by over 1000 people, and releases a weekly newsletter to 15000 recipients.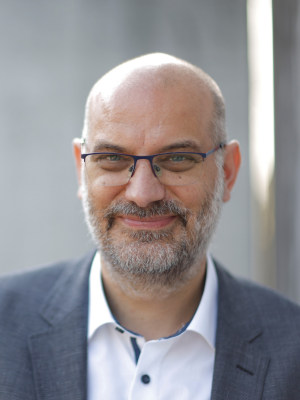 Dr Sophie Carr
Sophie is the founder of Bays Consulting, an award-winning data science company.  Having trained as an engineer, she became fascinated by why people miss information, which led to a PhD in Bayesian statistics and the start of a career in statistics and now data science.  Using her cross-cutting skills in a wide range of fields, Sophie is now the Vice President for Education Statistical Literacy at the Royal Statistical Society and is the World's Most Interesting Mathematician.