We're seeking a new Director of Training and Development
Posted on: Wednesday 15 December 2021
Author: FPM
We are seeking an FPM Fellow (FFPM) to become our new Director of Training and Development. The successful applicant will lead our acclaimed DPM Training programme, and help integrate future new education products.
DPM Training offers educational support to pharmaceutical physicians studying for their Diploma in Pharmaceutical Medicine examination. The programme was gifted to FPM in 2020 by Professor Alan Boyd after many successful years' delivery under BaxterBoyd and then Boyds Consultants.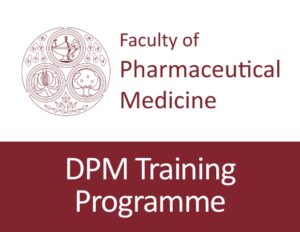 After two years with Alan's continued involvement, we are looking for a new Director of Training and Development to lead on the development and delivery of the programme, as well as co-ordinating the experts who also contribute to the delivery of modules.
In addition, FPM is planning a new educational offering of expert-led masterclasses and training courses, in a range of technical topics and professional development skills areas relevant to pharmaceutical physicians, to complement the topic coverage of DPM Training.
The programme will be a combination of courses developed by FPM as well as those designed and delivered by other training providers. In addition to leading DPM Training, the new director will also be asked to help scope and advise on the development of programmes in these additional topics and for specific learner groups.
The application deadline is 12:00 (UK time) on Monday 17 January 2022.
DPM Training feedback
Our 2021 DPM Training programme received near-universal praise from attendees, with 77% stating that they would unreservedly recommend the programme to colleagues or peers.
We asked attendees to give endorsements of the programme and these are presented below with their permission:

The full training program is very holistic and provides candidates with sufficient breadth to navigate all relevant aspects of this specialty. It will serve as a foundation to lean on for day-to-day work, provides access to right guidance materials and is a great refresher for pharmaceutical physicians already working in the field.
Harsha Shetty, MBBS, MD CSL Ltd

I would highly recommend it.
2021 DPM training attendee

Would highly recommend this course to all trainees.
2021 DPM training attendee

The DPM Training Programme is a well-designed and well-structured course that covers all aspects related to pharmaceutical medicine. The presenters are engaging and very knowledgeable about the topics. I would highly recommend this course
P. Ryan, Nucleus Network

I thoroughly enjoyed and recommend the course. Its content targeted a wide theoretical knowledge of pharmacovigilance very pertinent to everyday activities of a safety physician.
2021 DPM training attendee

This course is as good as the reputation suggests! Really worth attending if possible. Great to have such detail covered and access to knowledgable speakers. Thank you!
2021 DPM training attendee