Richard Bax, 1946 – 2022
Posted on: Wednesday 12 January 2022
Author: Dr Flic Gabbay, with input from Dr Peter Stonier and Dr David Jefferys
Richard Bax
1946 – 2022
Richard Bax was a pharmaceutical physician who led development of many life-saving antibiotics and supported the foundation of the specialty of pharmaceutical medicine. He was born 3 January 1946, in Kenya, and died of Parkinson's Disease on 6 January, 2022.
After training as a GP, Richard was inspired by the opportunity for improvement in therapeutics offered by the emerging pharmaceutical industry, and in the mid-1970s joined Glaxo which was then a small company with ethical R&D aspirations. He immediately joined forces with those raising standards in research and development of medicines and their regulation.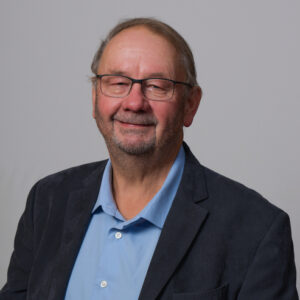 Richard was deeply involved with running The Diploma in Pharmaceutical Medicine (DPM), established in 1976. He became Treasurer of the Joint Advisory Committee on Pharmaceutical Medicine which managed the DPM with the Board of Examiners until the postgraduate course in pharmaceutical medicine was established and run jointly by University of Wales, Cardiff and BrAPP from 1986.
Richard published widely on the need to support improvements in standards and quality of research and sat on the Royal Colleges of Physicians' working party that set up the Faculty of Pharmaceutical Medicine (FPM), which was inaugurated in 1989 This formalised the specialty, which became recognised by the GMC some 20 years later. He was FPM's first Treasurer but prior to its inauguration in 1989 had raised almost £500k for its foundation.
Richard was also involved in Founding the Society of Pharmaceutical Medicine in 1987 and its Journal which thrived for some time during the 1990s. He contributed to the Royal Society of Medicine Research Section meetings and, of course, to many BrAPP meetings.
Richard was integral to the many global multidisciplinary working parties on regulatory guidance publishing jointly with academics, regulators, and industry on the development of antibiotics and managing many aspects of infection.
He was a board member of British Society of Antimicrobial Chemotherapy (BSAC), European Society of Clinical Microbiology and Infectious Diseases (ESCMID) and on the Editorial Board of the Journal of Antimicrobial Chemotherapy and a reviewer for several other journals. He published relentlessly at conferences and in top-tier Journals often reporting on and demanding ever more rigorous research programmes. He maintained his MRCGP throughout his career doing locums and research. As part of the BSAC, , he was one of the first to warn of potential antimicrobial resistance (AMR) from the increase in use of antibiotics by GPs in the previous decade. Subsequently he sat many UK and global committees on AMR from the mid-90s onwards. He gained many awards including Fellowships of the London and Edinburgh Royal Colleges of Physicians, a Member of Green College Oxford and a Visiting Senior Research Fellow at Kings.
His track record in development of antibiotics is unrivalled. When Richard joined the pharmaceutical industry broader spectrum and safer antibiotics were badly needed. The previous two decades had generated many classes, but often early compounds were narrow spectrum, poorly manufactured and marketed with little pharmacokinetic or clinical trial data. Richard recognised the importance of delineating use and defining resistance profiles, and set about leading teams developing programmes of clinical trials in line with newly emerging regulatory standards. He led the introduction of three hospital cephalosporins; cefuroxime (combatting ampicillin-resistant strains); cefotaxime (extending spectrum further) and cefotetan (additionally covering the newly discovered anaerobe bacteria). In the 80s his ICI team (now AstraZeneca) identified a new penem from the Far East, a new class of antibiotics active against Gram +ves, Gram -ves and anaerobes. Richard administered the first dose to a healthy volunteer and oversaw the development programme which was successfully launched as meropenem (Merem). Appointed in 1991 as Vice President / Global Director of Anti-infective R&D at Smith Kline Beecham (SB) he oversaw more than a dozen successful global approval programmes of anti-infective developments including famciclovir, coamoxiclav and mupirocin, a unique topical antibiotic. Later in Chiron he led the European approval of the potent Gram +ve lipoglycopeptide, daptomycin.
Richard never lost sight of his African roots, at one point working in a US Not For Profit company to develop microbicides to prevent HIV transmission and worked on antimalarials and antihelminthics in ICI and SKB. There is no class of antibiotics that Richard's hand did not touch, either in big pharma, biotech or as a consultant.
As grandson of Sir Albert Cook (founder Mengo Hospital in Kampala, Uganda), Richard had a rich family heritage of innovation in healthcare and infectious disease and he was never content with the status quo and believed global health care could always be advanced (his heritage told him so). As pharmaceutical physicians, we owe him a huge debt for working so hard to put us on the map but above all his contributions to healthcare have been extraordinary, relentlessly trying to attenuate infectious disease with prophylactics and therapeutics.
His last year was marred by painful illness in a truly difficult time. He leaves a wife and three successful sons, six grand daughters and an amazing legacy. He could be highly critical and driven but his impish sense of humour and utterly genuine belief in people and their ability to change the world will be truly missed.
The Funeral is on Friday 4 February 2022 and limited numbers will be allowed but if you would like to join please contact melinda.makepeace@transcrip-partners.com
This tribute has been written by Dr Flic Gabbay, President, FPM, with input from Dr Peter Stonier and Dr David Jefferys.