Journal Club: Dr Shaun Flint
Posted on: Monday 10 May 2021
For our next session of Journal Club on 17 May we welcome guest host Dr Shaun Flint.
Shaun has chosen to review:
A noninflammatory mRNA vaccine for treatment of experimental autoimmune encephalomyelitis
https://science.sciencemag.org/content/371/6525/145 
Krienke et al (8 Jan 2021) Science. Vol. 371, Issue 6525, pp. 145-153 DOI: 10.1126/science.aay3638
Dr Flint is a nephrologist with a subspecialty interest in vasculitis, lupus and other renal and rheumatic immune-mediated conditions. He joined GSK five years ago after completing a PhD in translational immunology in the Smith Lab at the Cambridge Institute for Medical Research. He's currently working as a Group Leader in Discovery Medicine at GSK.
For his review, he chose to focus on a recent paper describing the use of an mRNA vaccine in the treatment of experimental autoimmune encephalomyelitis. If successfully translated to the human context, this technique has the potential to represent an important advance in the treatment of autoimmunity.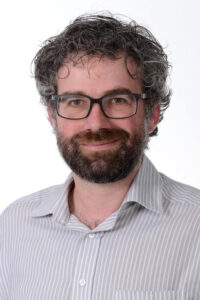 Journal Club is now open for booking