New appointments – Sheuli Porkess and Marc Watson
Posted on: Tuesday 1 December 2020
Author: FPM
We are delighted to announce the recruitment of two new committee chairs:
Dr Sheuli Porkess FFPM has been appointed as the new chair of our Policy and Communications Group (PCG).
Dr Marc Watson FFPM is the new chair of our Ethics and Practice Committee (EPC).
It is a critical time for pharmaceutical medicine with the eyes of the world on our specialty. I'm honoured to be appointed to be the Chair of the Policy and Communications Group and I'm looking forward to working with the group and the wider membership on key policy areas and communication about the importance and relevance of what we do.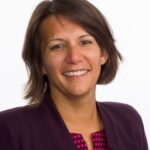 I am delighted to be have been appointed as the chair of the Ethics and Practice Committee, having been a member on the Policy and Communications group for the previous three years. Giving back to the Faculty after personally gaining so much from the specialty is very high on my priority list, and combined with my passion for medical ethics, I hope to continue the good work the committee has been doing and drive it forward moving into the future.