Meet the new team members
Posted on: Thursday 9 December 2021
Author: FPM
Sebastian Fielding
"I am thrilled to be joining the Revalidation team at FPM. It has been most interesting to learn more about all aspects of Revalidation and Appraisals and I look forward to actively contributing to the smooth running and overall experience of these processes."
After graduating with a BSc in Social Policy and Sociology from the University of Bristol, Seb began working for Police Care UK, a charity that provides emotional and financial support to Police Officers who have suffered physical or psychological harm. He worked for the charity for three years most recently as Projects and Grants Officer before leaving to join FPM in November 2021.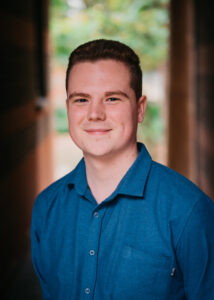 Musie Gebremariam
"I am delighted to be joining the FPM as a General Assistant. I believe this role will provide me with opportunities for growth and personal development. I am looking forward to contributing to supporting the wide range of work we do at FPM."
Musie Gebremariam is a General Assistant at FPM.
Prior to that he was working at Starbucks as a Barista for almost a year while he was studying his Diploma in Business Management. Upon his graduation he decided to pursue a different career pathway and went to work as an Administrator for different organisations.
After gaining valuable experience, Musie joined FPM as an Education Administrator Trainee and he is now a General Assistant.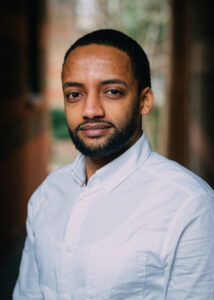 Joe Meredith
"Communicating the vital work of pharmaceutical physicians has never been more important as we continue to tackle COVID-19. That's why I'm really looking forward to supporting FPM and its members, and learning more about such a fascinating and pertinent field!"
Before joining FPM, Joe worked for a migration charity providing services to vulnerable European communities across Greater Manchester. As a Research and Information Officer, Joe's main focus was COVID-19 and health inequalities. Prior to this – after completing a BA Hons Degree in Languages – Joe worked at a commercial PR firm and as a Research Assistant at the London office of one of Germany's leading think tanks, the Friedrich Ebert Stiftung.