Marcia awarded Honorary Doctorate of Aston University
Posted on: Wednesday 26 July 2023
Author: FPM
Aston University has awarded an honorary doctorate to our Chief Executive, Dr Marcia Philbin at a ceremony in Birmingham, UK on Tuesday 25 July 2023. The award is a testament to Marcia's trailblazing career in the public sector and professional bodies.
Marcia has a particularly close connection to Aston. It's her hometown university and she earned her BSc Hons and PhD in chemistry there during her student days. In May 2023 she returned to be the keynote speaker at the Chartered Management Institute's annual MacLaren Memorial Lecture.
Speaking of her honour, Marcia said:
"I come from a humble background and I never believed that something like this would happen to someone like me. It is a privilege and honour to receive this award as a recognition of my consistent and unrelenting hard work."
Executive Dean of the College of Engineering and Physical Sciences, Professor Stephen Garrett, said:
"I am delighted that Dr Marcia Philbin's achievements have been recognised with this award.
"Throughout her career she has shown determination in challenging discrimination to achieve her goals – now she is using her knowledge, experience and influence to help others achieve theirs."
Aston University is holding its summer 2023 graduation ceremonies between 20 and 28 July.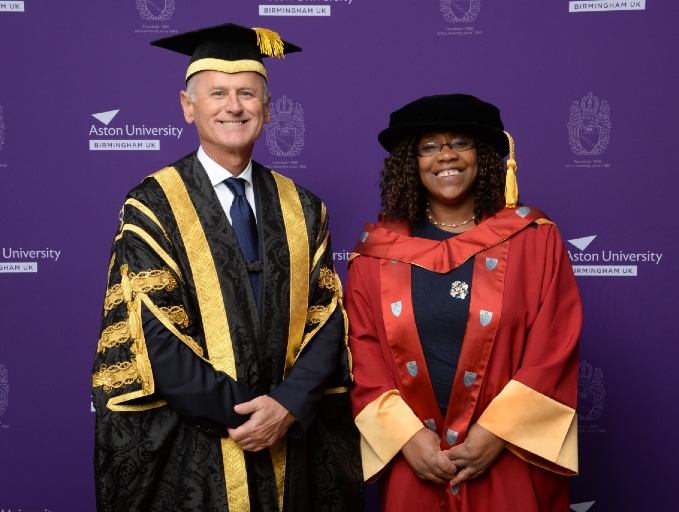 Should Marcia be 'Dr Dr' or 'Dr2'? Let her know on her LinkedIn post!