Journal Club: Dr Federica Borghese reviews Sahin et al (2020)
Posted on: Thursday 10 December 2020
We are very pleased that Dr Federica Borghese will be hosting December's Journal Club.
This will be a festive edition of Journal Club, so please bring along your mince pies (or festive food of choice)!
Federica will be reviewing:
Sahin et al (2020) 'COVID-19 vaccine BNT162b1 elicits human antibody and TH1 T cell responses.' Nature 586: 594–599
An effective vaccine is needed to halt the spread of the severe acute respiratory syndrome coronavirus-2 (SARS-CoV-2) pandemic. Recently, we reported safety, tolerability and antibody response data from an ongoing placebo-controlled, observer-blinded phase I/II coronavirus disease 2019 (COVID-19) vaccine trial with BNT162b1, a lipid nanoparticle-formulated nucleoside-modified mRNA that encodes the receptor binding domain (RBD) of the SARS-CoV-2 spike protein1. Here we present antibody and T cell responses after vaccination with BNT162b1 from a second, non-randomized open-label phase I/II trial in healthy adults, 18–55 years of age.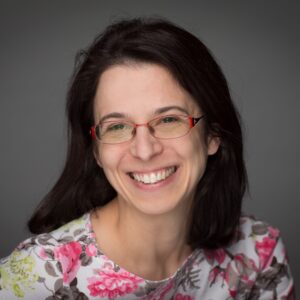 Dr Federica Borghese