John P Griffin – a tribute
Posted on: Friday 3 April 2020
Author: Prof John Posner FFPM and Prof Geoffrey Barker FFPM
John P Griffin BSc, PhD, MBBS, FRCP, FRCPath, FFPM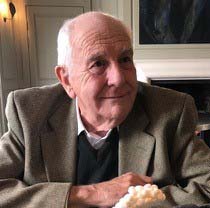 It is with great sadness that we have to inform you that our dear friend and colleague John Griffin succumbed to the COVID-19 infection and died in the early hours of 2nd April. John was a major contributor to the successful growth and development of the Faculty over many years. He served as an officer and ultimately Chairman of the Board of Examiners with responsibility for the Diploma in Pharmaceutical Medicine and was a contributing author and editor of The Textbook of Pharmaceutical Medicine.
John served as Director of the Association of the British Pharmaceutical Industry and prior to that as Head of the Medicines Division of the Department of Health, which subsequently became the Medicines and Healthcare Regulatory Agency. He was a Visiting Professor at the University of Surrey Postgraduate Medical School and also ran his own consultancy.
Our condolences go to John's family; he will be greatly missed by all who knew him.
John Posner FFPM and Geoffrey Barker FFPM