FPM launches election for Fellow Trustee
Posted on: Friday 13 October 2023
Author: FPM
Voting for the election of the post of FPM Fellow Trustee is now CLOSED.
The candidates were:
Dr Latha Parvataneni FFPM
Dr Rav Seeruthun FFPM
Candidate statements are published below (in alphabetical order).
Voting was open only to those awarded Fellowship (FFPM) or Membership (MFPM) of FPM. Honorary Fellows or Members, and Associate or Affiliate members were not eligible to vote.
The statements have been prepared by the candidates and do not reflect official FPM views or the current status of FPM.
Dr Latha Parvataneni FFPM
Prioritising life-long learning, I was one of the first cohort undertaking specialist pharmaceutical training and am proud to say that I work in a professional, well-regarded specialty which is now better understood and well- structured. My work has afforded the privilege of working on the most innovative medicines, impacting the health of the nation; including the HPV vaccine, drugs in rare disease which have transformed rheumatoid arthritis and pulmonary hypertension from a life-limiting condition to a chronic condition.
As an experienced leader with a strong focus on building and supporting high performing  teams during times of restructure and re-organisation. I have maintained focus through investment in them as individuals whilst meeting the goals of the business.
Giving back has been a clear focus in my career, and in the early stages I served on a number of panels for the faculty including the trainees committee, the SIG for rare diseases  and was educational supervisor for a number of years, sitting on the revalidation RITA panels.
I have always been a passionate advocate of the specialism of pharmaceutical medicine, through my participation in career fairs such as the BMJ, RSM, engagement with careers fairs for academy trusts, school visits and individual mentoring for healthcare professionals wishing to explore roles in the pharmaceutical Industry. I have been a mentor for the Cherie Blair foundation, my school alumni and more recently for a CEO in the charity sector.
As a strong advocate that careers in medicine should be accessible to all regardless of background, my support for STEM, has culminated in writing a chapter for "Modern women in STEM" aimed at primary school children, which will shortly be in print.
In addition to experienced leadership gained through directorships responsibilities,  I am Trustee of a registered charity and a NED of a small pre-seed funded business. These roles have given a detailed understanding of the governance for a regulated business. Strategic planning has been a key responsibility through all these roles,  and its implementation has ensured that the organisations have thrived during periods of uncertainty, by setting a clear path for an assured future.
My key strength is my ability to ask probing questions, quickly pinpoint the key issues and work with the team to uncover the solutions to address these. I am well networked and respected across the  NHS and Pharma Industry.
Dr Rav Seeruthun FFPM
Throughout my career in pharmaceutical medicine, I have remained a staunch supporter of the Faculty. My initial engagement involved enrolling in the Pharmaceutical Medicine Specialist Training program and successfully completing the diploma in pharmaceutical medicine. This journey culminated in my inclusion in on specialist register in pharmaceutical medicine in 2013.
I have always held the belief that meaningful change is driven by active participation. During my tenure with the Faculty, I assumed various roles that demonstrated my commitment to this principle. I began as a member of the trainee's sub-committee, eventually taking on the role of Chair in 2012. Subsequently, I continued to demonstrate my dedication by becoming a member of the Policy and Communications group, where I later assumed the position of Chair in 2015. In these capacities, my focus was on enhancing the Faculty's external visibility and ensuring we proactively shaped the future of the specialty.
My Strategic Vision for the Faculty of Pharmaceutical Medicine:
At its core, our Faculty is dedicated to advancing the practice of pharmaceutical medicine, aiming to drive positive change in the healthcare landscape.
First and foremost, my strategic vision revolves around fostering a culture of continuous learning and professional development. The pharmaceutical industry is evolving rapidly, with new treatments, technologies, and regulatory frameworks emerging constantly. We should aim to lead in this area, equiping our members with the knowledge and skills needed to navigate this ever-changing terrain effectively.
We are at a tipping point of technological innovation and AI integration, driving advancements in drug development, patient care, and education. By embracing these transformative technologies, we will stay at the forefront of pharmaceutical medicine, revolutionizing the industry for the benefit of patients and helping solve issues such as health inequalities using #dataforgood.
Collaboration is another key pillar of the strategic vision. The Faculty seeks to forge partnerships with industry leaders, regulatory bodies, academia, and healthcare providers. This collaborative approach not only ensures the highest standards but also strengthens the Faculty's position as a thought leader in pharmaceutical medicine.
Furthermore, the Faculty is committed to promoting ethical conduct and integrity. It strives to uphold the highest ethical standards and advocate for transparency in research and clinical practice, ultimately earning the trust of both patients and stakeholders.
In conclusion, my strategic vision is one of evolution, collaboration, and ethical leadership. By adhering to these principles, we will further advance our speciality and better healthcare for all.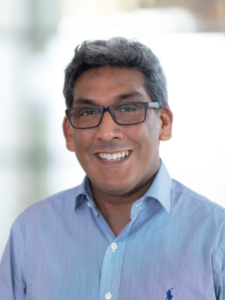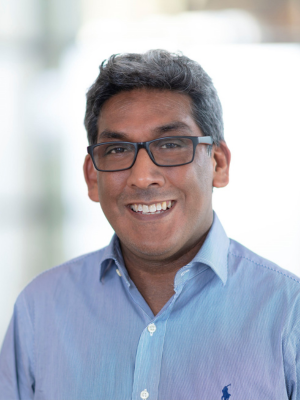 Election schedule
12:00 (UK time), Friday 13 October 2023 – Voting opens
12:00 (UK time), Friday 27 October 2023 – Voting closes
The Registrar will contact each candidate to inform them of the result before its formal announcement, which is anticipated to be on Monday 30 October 2023.