FPM is recruiting for new appraisers
Posted on: Wednesday 4 October 2023
Have you ever thought about becoming an appraiser? Perhaps you've wondered what it takes and whether it might fit with your own development plan. If so, read on…
Why we need you
The Faculty designated body looks to recruit new appraisers on a regular basis. This is due to appraisers moving to another designated body, having a new element in their job which takes up more of their time, retiring or stepping down after fulfilling the role for several years. In order to widen the appraiser pool and ensure we have sufficient appraisers into the future, we are currently recruiting for new appraisers.
Appraisers will conduct around five appraisals during their first year, moving to usually eight appraisals each year in order to maintain their skills. We will ensure they are spread throughout the year so that there is no more than one per month. The Revalidation Team, alongside the Appraisal Leads and the Responsible Officer, will be on hand to provide support, assistance and guidance.
About the role
All our appraisees are required to complete a post-appraisal questionnaire via the online portfolio system. This covers a range of topics including feedback on the appraiser with the opportunity for providing free text comments. The results are aggregated for each appraiser and sent to them annually.
The results show that across every area relating to the appraisal and the appraiser more than 99% of appraisees award a 'satisfactory' to 'very good' rating. 99% of comments received on appraisers are positive, with many appraisees taking the time to go into detail about how valuable they have found their appraiser's input.
Appraisers often tell us that they enjoy the role, in particular the opportunity to support another doctor's personal development and the insights that the role provides into areas which might be outside the appraiser's usual field of work.  Being an appraiser can be a great opportunity for self-development. Many appraisers feel that they are putting something back into the profession by undertaking the work. Although it is remunerated, it is not a route to riches and we are extremely grateful for the diligence and dedication of our appraisers. We rely on them completely to make the system work and we know what a sterling job they do, though most of it is seen only by the doctors they appraise. A huge thank you to them all.
Successful applicants will be invited to attend our next training session which will take place in the New Year.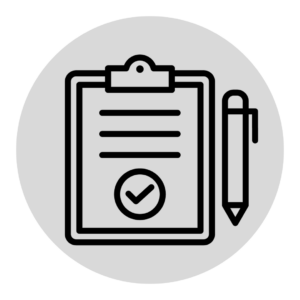 What's in it for me?
Our appraisers provide support (and sometimes challenge!) during the appraisal process, helping appraisees to demonstrate that they are up to date and fit to practise across the whole of their current scope of work, and that they are meeting the principles and values set out in Good Medical Practice. This then informs the Responsible Officer's revalidation recommendation to the GMC.
The appraisal also enables doctors to enhance the quality of their professional work by planning their professional development as medical practitioners, taking into account their personal needs and aspirations. For pharmaceutical physicians, many of whom do not see patients, the appraisal process allows us to reflect on how our actions affect the care of patients and to demonstrate that we are working to the same standards as our clinical peers.
Appraisers are remunerated at £550 per completed appraisal, with commuting and meeting room hire expenses reimbursed upon claim submission (subject to conditions).
Note that currently appraisals continue to take place remotely.
Interested in becoming an appraiser? For more information and an application pack, please contact the Revalidation Team at revalidation@fpm.org.uk by Monday 20 November 2023.