FPM introduces new online DPM training course
Posted on: Thursday 28 January 2021
Author: FPM
Following the success of hosting the Boyds Training exam preparation course last year, FPM is delighted to announce that this course has now become part of our offering.
Each year, FPM will be providing a series of modules designed to prepare and train you for the Diploma in Pharmaceutical Medicine (DPM) exams.
You can book one, several or all modules as your educational training needs dictate. Modules will run annually and attendance can be spread flexibly over multiple years as required.
We are also extremely pleased that Prof Alan Boyd will continue to deliver the programme as Lead Trainer for 2021, bringing his expertise and experience to the course.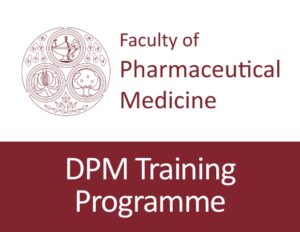 Who is this course for?
Anyone who wishes to prepare for the Diploma in Pharmaceutical Medicine (DPM)
Anyone who has taken the DPM exam previously and requires refresher training
Anyone wishing to improve/update their knowledge in a specific module or modules
Anyone requiring the flexibility of a modular training programme
Anyone preferring a focussed, strategic approach to training and exam preparation
You do not need to be a Pharmaceutical Physician, have a medical degree, be enrolled in HMT/PMST or be planning to sit the Diploma in Pharmaceutical Medicine exam in order to attend.
Aims
We aim to:
Further your understanding of key aspects of pharmaceutical medicine and the industry
Provide a focussed approach to learning and exam preparation
Give you greater confidence to sit the exam
Provide you with a comprehensive range of learning materials that will aid you in your professional development
Provide you with the knowledge needed to develop and maintain competence, ethics and integrity and the highest professional standards
Fees
As we are running this course fully online we are able to offer this training at the following rates, with extra discount for FPM members and PMST trainees:
Training modules
£750 for non-members
£695 for FPM members
£650 for PMST trainees
Exam technique modules
£395 for non-members
£350 for FPM members
£325 for PMST trainees
Learning materials
The learning materials for each module will be available to purchase separately from here, once the online modules have taken place.
Meet your Lead Trainer
Prof Alan Boyd is the Lead Trainer for the DPM training programme.
Professor Alan Boyd is a Fellow and immediate Past President of FPM. He was previously Chair of the Specialist Advisory Committee in Pharmaceutical Medicine at the Royal College of Physicians, United Kingdom.
In 2009 he was appointed an Honorary Professor at the College of Medical and Dental Sciences, University of Birmingham Medical School. In 2014 he was elected as a Fellow of the Royal Society of Biology, and in 2018 he was elected as a Fellow of the Royal College of Physicians, London.
Professor Boyd has also received the Outstanding Contribution Award at the 15th annual Bionow Award Ceremony in 2016. This award was given in recognition of a significant contribution to the development of medicines and the specialty of pharmaceutical medicine as an industrialist, an educator and an inspirational leader.
Alan was co-founder of the Boyds DPM training programme, which he has run successfully for over a decade. In 2020, this programme switched to an online format and was hosted by FPM. We are very pleased that we are now able to offer this programme as an FPM training course.
About the Diploma in Pharmaceutical Medicine
Gaining a Diploma in Pharmaceutical Medicine (DPM) is a defining moment in the career of any pharmaceutical physician. It affirms their knowledge and expertise in our specialty and their commitment to enhancing the health of society.
Exams are held online, and you can find out more information and book the exams here.
If you have any questions or comments, please contact training@fpm.org.uk 
For questions about the DPM exam, please contact exams@fpm.org.uk