Essential Leadership Skills for Pharmaceutical Physicians: Having a challenging conversation to create a win-win situation
Thursday 30 July 2020
09:30 -12:30
Pharmaceutical physicians need to manage challenging conversations with a variety of stakeholders. These can be within their company such as senior management, team colleagues or marketing, and also outside such as with regulatory agencies. For example, they need to ensure that the right information is given and used to produce the summary of product characteristics for a drug that goes into every package. They need to work with a variety of medicine development team members to do this. This workshop will assist you in working with your stakeholders effectively in order to move you towards meeting your goals.
What to expect
The online workshop will be very practical, with a number of personal and interactive exercises.
It will help you to:
explore how to be more assertive in challenging conversations and how to apply it in different situations;
deal with people who exhibit challenging behaviours; and
create a winning situation to ensure that you move your projects forward more smoothly.
By the end of the workshop, you'll be better able to:
handle a difficult situation as and when it arises; and
prepare and deal with different challenging conversations.
Who should attend?
This training is designed to be useful to all pharmaceutical physicians who are aspiring or established leaders.
Format
All half-day online workshops will begin at 9.15 am with registration, will start at 9.30 am and will finish by 12.30 pm.
After booking, you will be sent joining instructions via email.
More information and questions
Bookings are now closed.
Questions: For any questions, or if you would like to be invoiced, please email training@fpm.org.uk.
CPD
If you attend this webinar you can use it as CPD for your appraisal. To do so you'll need to provide:
evidence (certificate of attendance), and
reflection, specifically a couple of paragraphs on what you learnt, what effect it will have on your current practice and how it relates to Good Medical Practice.
Upload these into your portfolio and self-allocate your CPD points at 0.25 credits per 15 mins.
Meet your trainer - Mario Moustras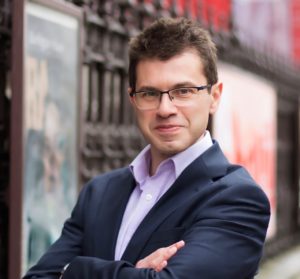 Mario Moustras is a coach, facilitator and learning & development consultant. He is a PhD chemist, a chartered scientist and a Fellow of the Royal Society of Chemistry. He trained as a coach with Barefoot Coaching in executive, personal and team coaching and is a certified coach with the International Coach Federation.
Mario has extensive experience at designing, planning and facilitating workshops. He has worked with different disciplines and communities across higher education for a number of years. In his previous career, at the Royal Society of Chemistry, Mario has led science related programmes in higher education, training and industry and worked at the academic-business interface.