FPM Journal Club with guest host Dr Federica Borghese
Thursday 17 December 2020
12:00 - 13:00
We are very pleased that Dr Federica Borghese will be hosting December's Journal Club.
This will be a festive edition of Journal Club, so please bring along your mince pies (or festive food of choice)!
Federica will be reviewing:
Sahin et al (2020) 'COVID-19 vaccine BNT162b1 elicits human antibody and TH1 T cell responses.' Nature 586: 594–599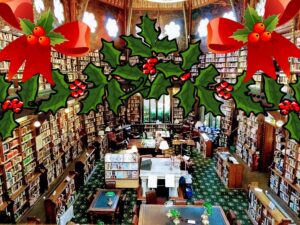 This is an FPM member's only event - Booking is now closed
About Dr Borghese
Federica graduated in Italy where she also specialised in Allergy and Clinical Immunology in 2011. She moved to UK in order to do a PhD which she completed in 2018 at Oxford University (her PhD project was on investigating the immune-regulatory role of TNF alpha in an animal model of rheumatoid arthritis). After that Federica worked for 1 year and half at the Imperial College Clinical Research facility in Phase I/II clinical studies and then joined Allergy Therapeutics as their Clinical Development Physician in October 2019.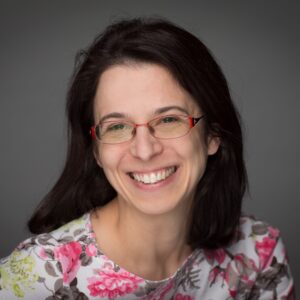 COVID-19 vaccine BNT162b1 elicits human antibody and TH1 T cell responses.
Sahin et al. Nature 586: 594–599
Abstract
An effective vaccine is needed to halt the spread of the severe acute respiratory syndrome coronavirus-2 (SARS-CoV-2) pandemic. Recently, we reported safety, tolerability and antibody response data from an ongoing placebo-controlled, observer-blinded phase I/II coronavirus disease 2019 (COVID-19) vaccine trial with BNT162b1, a lipid nanoparticle-formulated nucleoside-modified mRNA that encodes the receptor binding domain (RBD) of the SARS-CoV-2 spike protein1. Here we present antibody and T cell responses after vaccination with BNT162b1 from a second, non-randomized open-label phase I/II trial in healthy adults, 18–55 years of age. Two doses of 1–50 μg of BNT162b1 elicited robust CD4+and CD8+ T cell responses and strong antibody responses, with RBD-binding IgG concentrations clearly above those seen in serum from a cohort of individuals who had recovered from COVID-19. Geometric mean titres of SARS-CoV-2 serum-neutralizing antibodies on day 43 were 0.7-fold (1-μg dose) to 3.5–fold (50-μg dose) those of the recovered individuals. Immune sera broadly neutralized pseudoviruses with diverse SARS-CoV-2 spike variants. Most participants had T helper type 1 (TH1)-skewed T cell immune responses with RBD-specific CD8+ and CD4+ T cell expansion. Interferon-γ was produced by a large fraction of RBD-specific CD8+ and CD4+ T cells. The robust RBD-specific antibody, T cell and favourable cytokine responses induced by the BNT162b1 mRNA vaccine suggest that it has the potential to protect against COVID-19 through multiple beneficial mechanisms.
About journal clubs
Journal clubs are educational settings where individuals meet regularly to critically evaluate articles in the medical and scientific literature.
They are a recognised way of keeping up to date with latest advancements in areas of interest.
Queries: If you have any questions please email training@fpm.org.uk.
Joining instructions will be emailed to registered attendees on the morning of the Journal Club (23 September 2020). Please check you junk folder!
CPD
If you attend this webinar you can use it as CPD for your appraisal. To do so you'll need to provide:
evidence (certificate of attendance), and
reflection, specifically a couple of paragraphs on what you learnt, what effect it will have on your current practice and how it relates to Good Medical Practice.
Upload these into your portfolio and self-allocate your CPD points at 0.25 credits per 15 mins.
Host a Journal Club
There are many benefits of taking part, including the following:
Increase your knowledge
Reflect on your practice
Share insights and ideas in a relaxed and supportive setting
Encourage evidence-based medicine
Keep abreast with new literature
Stimulate debate, and improved understanding of current topics
Develop your presentation skills
Build your network
Gain participatory CPD hours towards revalidation
If you would like to host a Journal Club, please email training@fpm.org.uk and let us know.
The views, information, or opinions expressed during FPM events and training are those of the individuals involved and do not necessarily represent those of the Faculty of Pharmaceutical Medicine. We value inclusivity, equality and diversity, and work hard to promote these whenever possible in all of our activities. We welcome your comments or questions: events@fpm.org.uk