FPM Journal Club with guest host Dr Hammed Balogun
Wednesday 11 November 2020
12:00 - 13:00
We are very pleased to have Dr Hammed Balogun acting as our guest host this month.
Dr Balogun will be reviewing "The effect of hepatic impairment on outcomes in phase 1 clinical trials in cancer subjects" (see below for more details) and will lead discussions with a small group of attendees.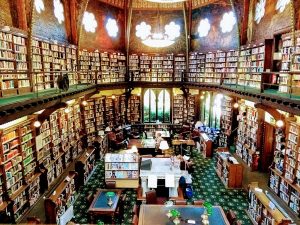 This is an FPM member's only event
This month's paper
The effect of hepatic impairment on outcomes in phase 1 clinical trials in cancer subjects.
Mansfield AS, Rudek MA, Vulih D, et al.  Clin Cancer Res. 2016;22(22):5472-5479. doi:10.1158/1078-0432.CCR-16-0449
Purpose
The NCI Cancer Therapy Evaluation Program sponsors hepatic dysfunction phase 1 clinical trials (HDCT) and phase 1 clinical trials (P1CT) to determine safe doses and schedules of antineoplastic therapeutics. We sought to compare clinical outcomes between these trial types while stratifying by hepatotoxic agents.
Experimental design
Individual subject data were extracted from the records of 51 NCI-sponsored HDCT and P1CT. The NCI's Organ Dysfunction Working Group's hepatic impairment categorization and two drug-induced liver injury (DILI) scales (FDA R ratio and Hy's law) were used to classify subjects. The number of cycles administered and treatment discontinuation reason were also evaluated and compared between groups.
Results
There were 513 and 1328 subjects treated on HDCT (n=9) and P1CT (n=42), respectively. There were differing patterns of DILI with significant worsening of total bilirubin in subjects on HDCT, and worsening of ALT in subjects on P1CT. Cholestatic peak patterns of liver impairment (predominant increases in alkaline phosphatase rather than transaminases) were more frequent in HDCT. Criteria for Hy's Law were met by 11 subjects on P1CT but not by any subjects on HDCT. Disease progression was the most common reason for treatment discontinuation, followed by adverse events at similar frequencies in both HDCT and P1CT.
Conclusions
The differential effects on hepatotoxicity suggest that underlying hepatic function may affect susceptibility to and patterns of DILI. The incorporation of additional measures of hepatic function may help identify those at highest risk of hepatotoxicity in future trials since baseline liver tests did not.
Keywords:
Hepatic dysfunction, clinical trials, phase 1, drug-induced liver injury, drug development
About your host
Dr Balogun is a Pharmaceutical Physician with experience in early development drug safety, signal detection and safety evaluation. He has a background in general medicine and post graduate training in pharmacovigilance and Pharmacoepidemiology with interest in risk benefit evaluation.
Dr Balogun is also a PMST trainee with FPM. He currently works at Johnson and Johnson as an Associated Director of Global Medical Safety Operations Physician in the Oncology TA.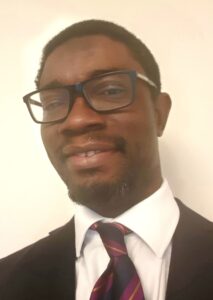 About journal clubs
Journal clubs are educational settings where individuals meet regularly to critically evaluate articles in the medical and scientific literature.
They are a recognised way of keeping up to date with latest advancements in areas of interest.
Queries: If you have any questions please email training@fpm.org.uk.
Joining instructions will be emailed to registered attendees on the morning of the Journal Club. Please check you junk folder!
CPD
If you attend this webinar you can use it as CPD for your appraisal. To do so you'll need to provide:
evidence (certificate of attendance), and
reflection, specifically a couple of paragraphs on what you learnt, what effect it will have on your current practice and how it relates to Good Medical Practice.
Upload these into your portfolio and self-allocate your CPD points at 0.25 credits per 15 mins.
Host a Journal Club
There are many benefits of taking part, including the following:
Increase your knowledge
Reflect on your practice
Share insights and ideas in a relaxed and supportive setting
Encourage evidence-based medicine
Keep abreast with new literature
Stimulate debate, and improved understanding of current topics
Develop your presentation skills
Build your network
Gain participatory CPD hours towards revalidation
If you would like to host a Journal Club, please email training@fpm.org.uk and let us know.
The views, information, or opinions expressed during FPM events and training are those of the individuals involved and do not necessarily represent those of the Faculty of Pharmaceutical Medicine. We value inclusivity, equality and diversity, and work hard to promote these whenever possible in all of our activities. We welcome your comments and feedback: events@fpm.org.uk