FPM Journal Club with guest host Dr Peter Adura (MD, MFPM, MRCP)
Wednesday 23 September 2020
12:00 - 13:00
Following the summer break FPM Journal Club is back, with Dr Peter Adura acting as our guest host this month.
Dr Adura will review "Dexamethasone in Hospitalized Patients with Covid-19 — Preliminary Report" (see below for more details) and will lead discussions with a small group of attendees.
This is an FPM member's only event
This month's paper
Dexamethasone in Hospitalized Patients with Covid-19 — Preliminary Report
The RECOVERY Collaborative Group (2020) The New England Journal of Medicine. DOI: 10.1056/NEJMoa2021436 
Coronavirus disease 2019 (Covid-19) is associated with diffuse lung damage. Gluco- corticoids may modulate inflammation-mediated lung injury and thereby reduce progression to respiratory failure and death.
Methods
In this controlled, open-label trial comparing a range of possible treatments in patients who were hospitalized with Covid-19, we randomly assigned patients to receive oral or intravenous dexamethasone (at a dose of 6 mg once daily) for up to 10 days or to receive usual care alone. The primary outcome was 28-day mortality. Here, we report the preliminary results of this comparison.
Why I Chose This Paper
I chose this paper for 4 key reasons:
1) It covers topical COVID-19 research,
2) it is about pharmaceutical intervention,
3) it discusses a randomised trial,
4) it is a peer-reviewed publication
About your host
Dr Adura has been practising medicine for over 21 years – 7 years in clinical practice, 14 in the biotech and CRO industry. He is currently a Senior Director of Medical Services at Cmed. He has experience in drug development from pre-clinical studies all the way through to the clinical Proof-of-Concept (PoC) and confirmatory phase.
Dr Adura obtained his medical degree from the Medical University of Sofia, Bulgaria and a research doctorate at the Respiratory Biomedical Research Unit in Southampton. He holds the Diploma in Pharmaceutical Medicine from the Free University of Brussels and is a Member of the Faculty of Pharmaceutical Medicine, UK. He is also a member of the Royal College of Physicians, and the General Medical Council who holds a licence to practice medicine in the UK.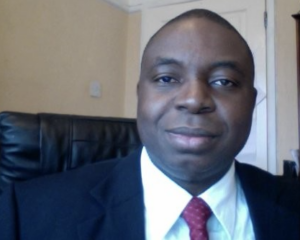 Dr Peter Adura
Meeting host
About journal clubs
Journal clubs are educational settings where individuals meet regularly to critically evaluate articles in the medical and scientific literature.
They are a recognised way of keeping up to date with latest advancements in areas of interest.
Queries: If you have any questions please email training@fpm.org.uk.
Joining instructions will be emailed to registered attendees on the morning of the Journal Club (23 September 2020). Please check you junk folder!
CPD
If you attend this webinar you can use it as CPD for your appraisal. To do so you'll need to provide:
evidence (certificate of attendance), and
reflection, specifically a couple of paragraphs on what you learnt, what effect it will have on your current practice and how it relates to Good Medical Practice.
Upload these into your portfolio and self-allocate your CPD points at 0.25 credits per 15 mins.
Host a Journal Club
There are many benefits of taking part, including the following:
Increase your knowledge
Reflect on your practice
Share insights and ideas in a relaxed and supportive setting
Encourage evidence-based medicine
Keep abreast with new literature
Stimulate debate, and improved understanding of current topics
Develop your presentation skills
Build your network
Gain participatory CPD hours towards revalidation
If you would like to host a Journal Club, please email training@fpm.org.uk and let us know.